The 56 best places to visit in London and the South East of England
The South East is home to many of the most famous and glorious historic houses and gardens, and here we look at 56 of the most stunning examples from different counties within the region.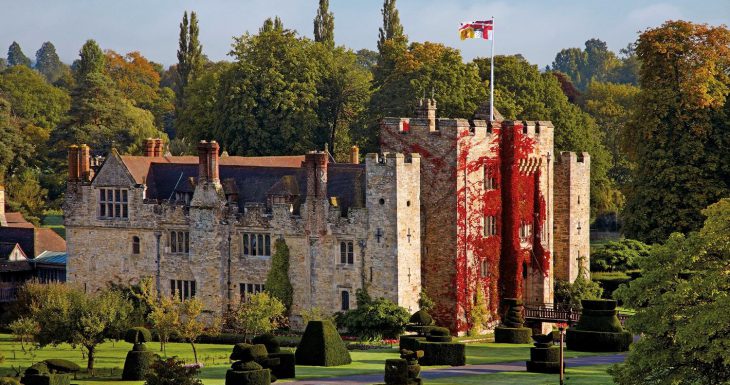 If you're visiting the UK, or looking for a staycation adventure exploring the history and extraordinary heritage of Britain, then a visit to the South East of England offers some of the finest collection of historic houses and gardens anywhere in the world. From the Tudor castle of Hever – the childhood home of Queen Anne Boleyn, to stunning gardens of Arundel and 'World Garden' of Lullingstone. We also list some of the best places to visit in London, including the neo-classical Spencer House and Fulham Palace alongside the Thames.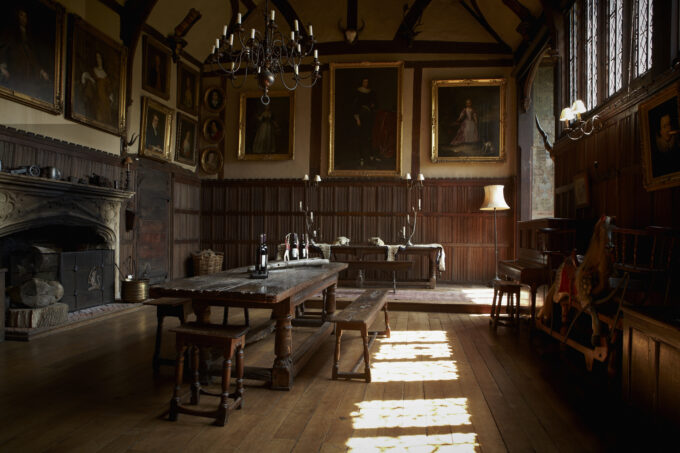 Dorney Court, Windsor
Dorney Court is one of England's outstanding Tudor Manor Houses. Grade 1 Listed, acknowledged for its architectural and historical importance while combining great character and warmth.
The House is home to the Palmer family, passing through fourteen generations, and hosts tours, weddings, filming and events.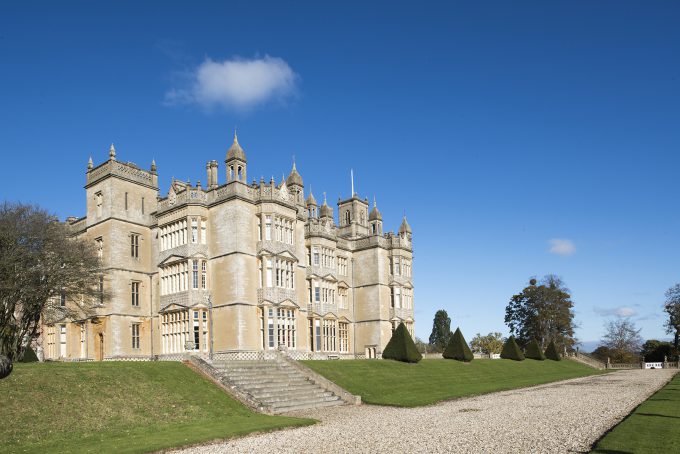 Englefield House, Reading
There is an inscription on a stone staircase in Englefield Gardens which reads, "If you help towards Englefield Garden either in flowers or invention you shall be welcome thither".
This inscription was taken from a letter written in 1601 by Sir Edward Norris, the then occupier of Englefield House, and shows that a garden was managed and cared for on the Estate over 400 years ago.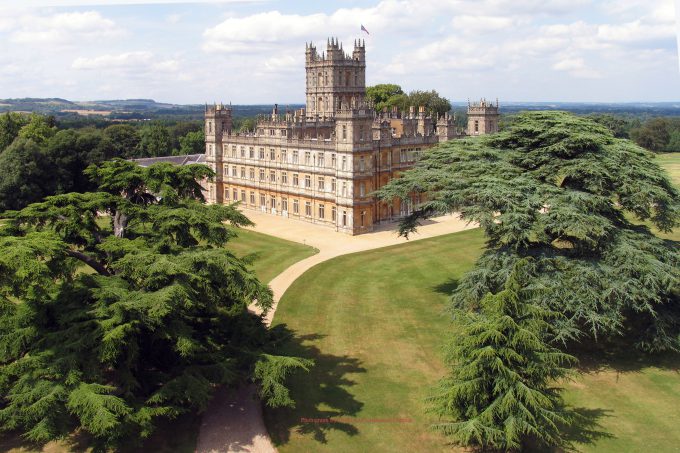 Highclere Castle, near Newbury
Highclere Castle is a magnificent family home, often described as 'the finest occupied Victorian mansion in England'. Owned by the Carnarvon Family for over 300 years, we hope visitors will discover its treasures throughout the tours of the State rooms as well as exploring the Egyptian Exhibition.
The Castle you see today was designed by Sir Charles Barry. He began in 1842 whilst re-building the Houses of Parliament. Many similarities exist between the styles of the two buildings.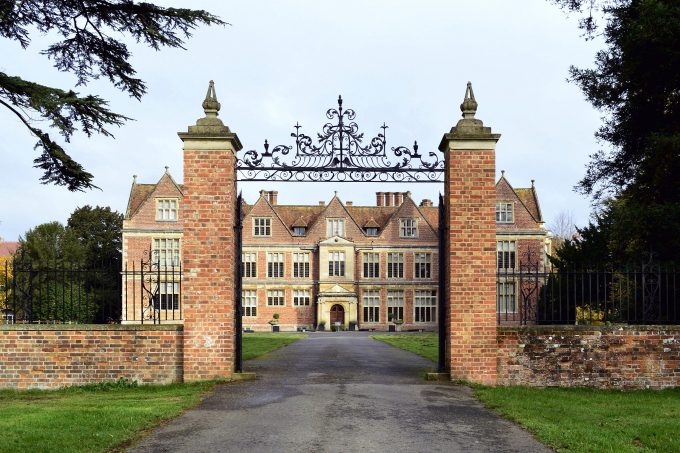 Shaw House, Newbury
Shaw House is one of the best preserved Elizabethan mansions in England, built by Thomas Dolman in 1581. Over the centuries Shaw House has welcomed royalty, seen action during the Civil War, housed soldiers during World War II and schooled generations of local children.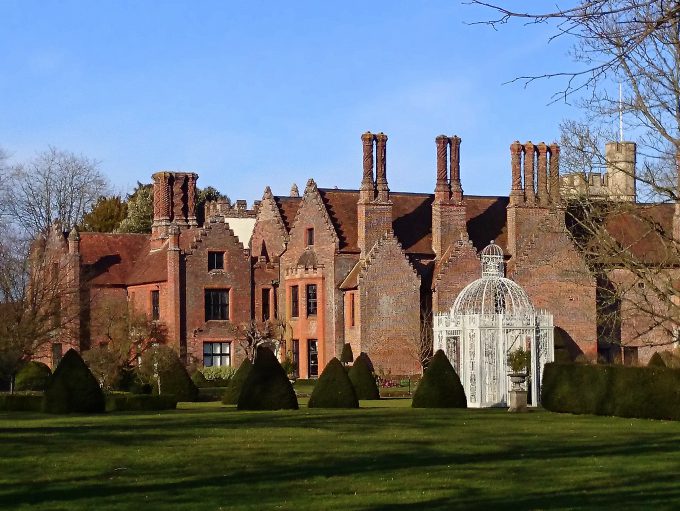 Chenies Manor House, Chenies
Historic Chenies Manor is open to visitors and is available for wedding ceremonies, receptions, exhibitions, events, filming and guided tours.
Beautifully nestled in the natural beauty of the Chilterns on the Herts/Bucks border. The idyllic rural setting of the manor also benefits close proximity to London and London Heathrow, situated just outside of the M25. Chenies Manor House is one of the UK's finest Tudor Mansion Houses.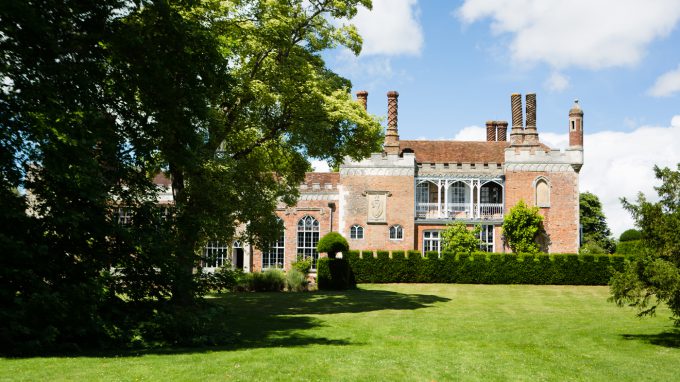 Nether Winchendon House, Aylesbury
Welcome to Nether Winchendon House, an enchanting Medieval and Tudor Manor House and Country House Wedding Venue.
Nether Winchendon House is one of the most romantic of the ancient historic houses in England and listed Grade I, set in seven acres of tranquil Gardens and surrounded by 600 acres of Parkland, on the Buckinghamshire and Oxfordshire border.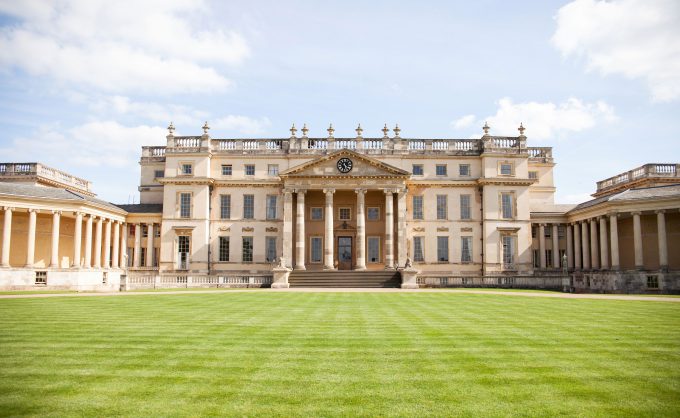 Stowe House, Stowe
In the 18th-century, the powerful Temple-Grenville family chose to create an idyllic landscape filled with temples. Amidst these enchanting gardens, they built the most lavish temple of all, Stowe House, famous during its 18th-century heyday as an important artistic masterpiece.
In 1922, in the face of demolition, Stowe School saved the building from certain destruction. Unlike the loss and decline of many English country houses, Stowe House found a new and revived use for the 20th and 21st-centuries as a school for boys and girls.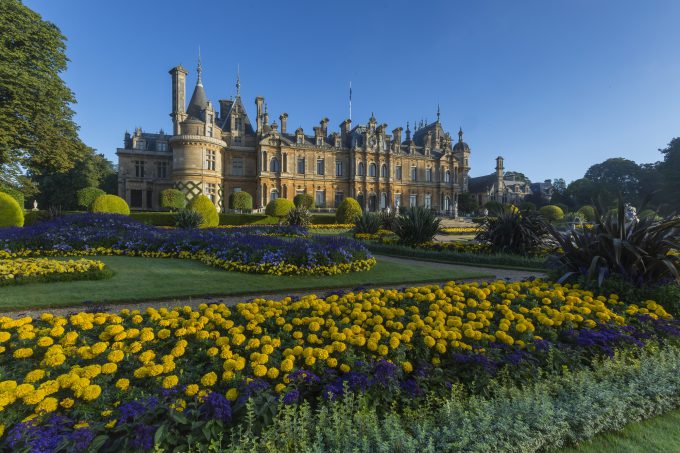 Waddesdon Manor, near Aylesbury
This splendid mansion, built by Ferdinand de Rothschild in the style of Louis XIV, boasts an extensive art collection and immaculate furnishings.
The collection, built by successive members of the Rothschild dynasty, includes Dutch Masters, works by Reynolds, Gainsborough and others, and outstanding furniture.
Book an event when in South East England
Historic houses and gardens all across the UK play host to a range of regular events, especially in the peak season from March to October and then in the run-up to Christmas. If you're visiting the South East of England, or live in the area, take a look at all the fabulous events on the horizon on our official events page here.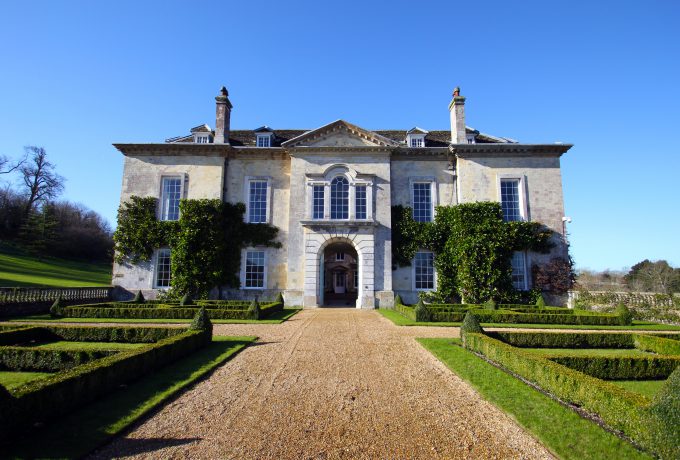 Firle Place, Lewes
Firle Place has been the home of the Gage family for over 500 years, and is a house with a rich history and extraordinary collection of old master paintings, porcelain and furniture.
The Firle Estate sits in the heart of the South Downs National Park and just 60 miles from the centre of London. Incorporating several villages and farms spread over rolling hills, Firle is a thriving rural community set in one of the most picturesque parts of the United Kingdom.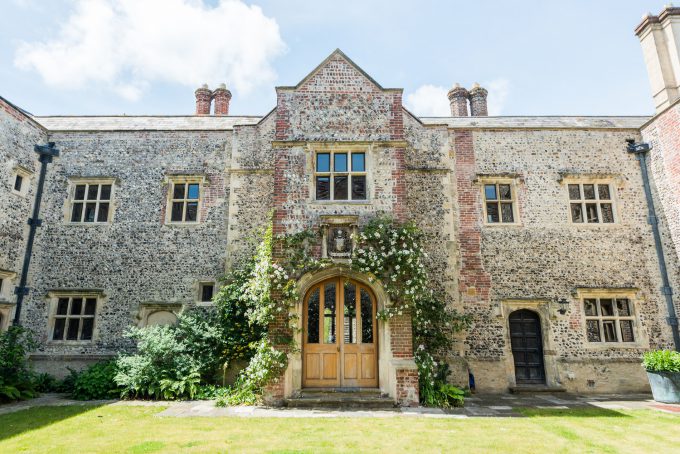 Glynde Place, Lewes
Glynde Place is situated at the top of the village of Glynde and has commanding views over the Weald and Sussex Downs.
The house was built in 1569 by William and Anne Morley, to replace the previous existing family home, from local flint, chalk and Caen stone. Glynde Place has passed from William and Anne, through three intermarried families, to the current owners.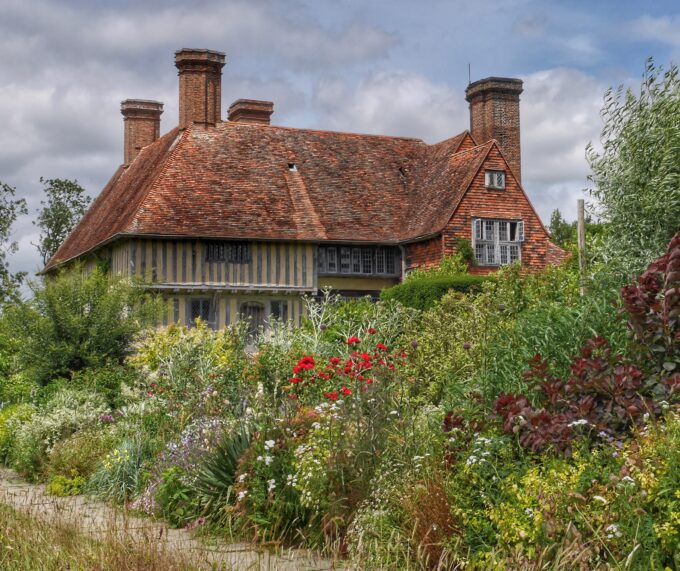 Great Dixter Gardens, near Rye
Great Dixter was the family home of gardener and gardening writer Christopher Lloyd – it was the focus of his energy and enthusiasm and fuelled over 40 years of books and articles.
Now under the stewardship of Fergus Garrett and the Great Dixter Charitable Trust, Great Dixter is an historic house, a garden, a centre of education, and a place of pilgramge for horticulturists from across the world.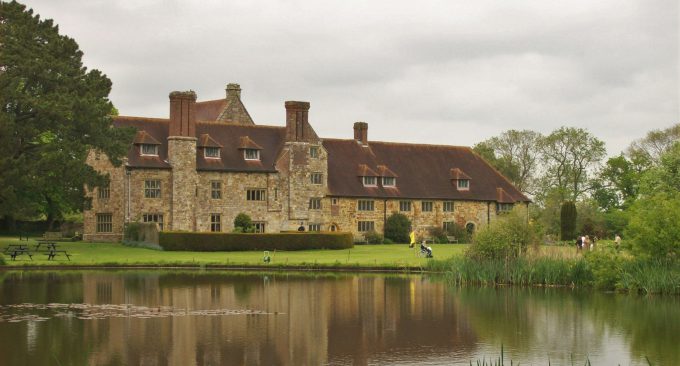 Michelham Priory, Upper Dicker
Welcome to England's longest medieval water filled moat. This picturesque island offers a great day out for all the family.
Discover 800 years of history at Michelham: from its foundation by Augustinian canons, through the dissolution of the monasteries into its later life as a country house.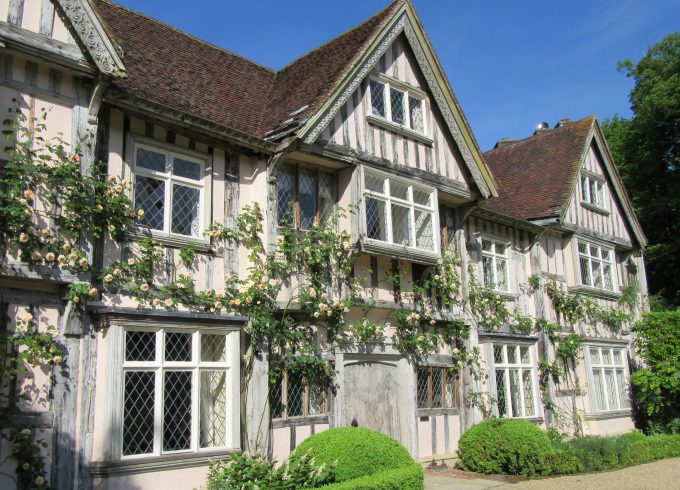 Pashley Manor Gardens, Ticehurst
At Pashley you will discover 11 acres of beautiful borders and vistas – the culmination of a lifetime of passion for gardening and an admiration of the tradition of the English Country garden.  These award winning gardens are family owned and maintained – visitors often express delight at the attention to detail displayed throughout and the intimate, peaceful atmosphere.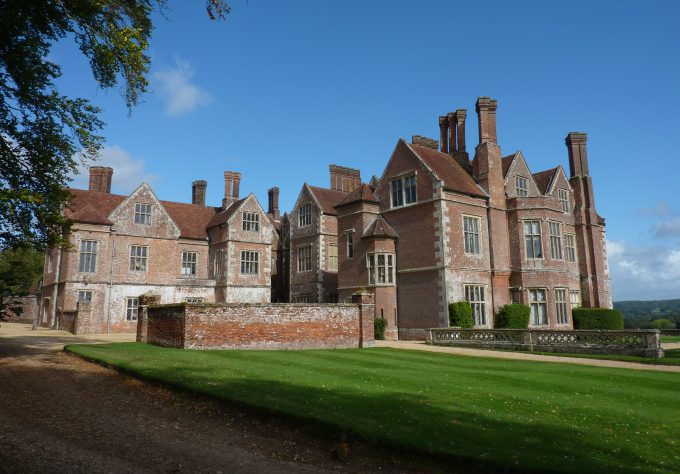 Breamore House, Fordingbridge
The magnificent Elizabethan Manor House overlooks the Avon Valley on the edge of the New Forest, just north of Fordingbridge. The house was completed in 1583 and looks today much as it would have done to its original owners.
Visitors can enjoy seeing a wide variety of paintings as well as tapestries, porcelain, 17th-century needlework and a rare James I carpet. There are also fine examples of period furniture in the house.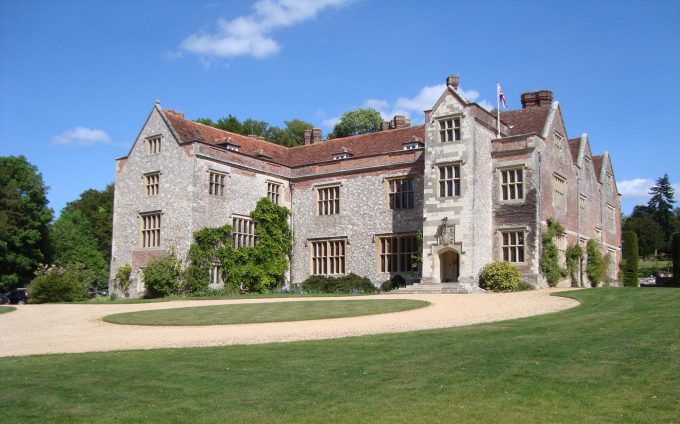 Chawton House, Alton
Built by the Knight family in the 1580, the house has undergone centuries of change and development as it has passed through different hands.
This makes it rich with quirky and fascinating features: from graffiti on paintings and 'witch marks' on walls, to heraldic stained glass windows and ornately carved fireplaces.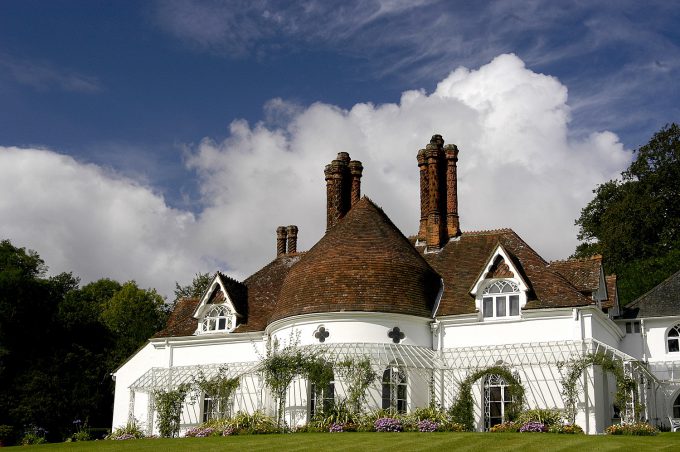 Houghton Lodge Gardens, Stockbridge
Houghton Lodge Gardens has been described by visitors as 'the jewel of the Test Valley', and 'A stately pleasure-dome on the most romantic river in England'.
The Grade II* listed formal and informal gardens surround the UK's best surviving example of an 18th-century Cottage Orné, idyllically set above the tranquil waters of the River Test.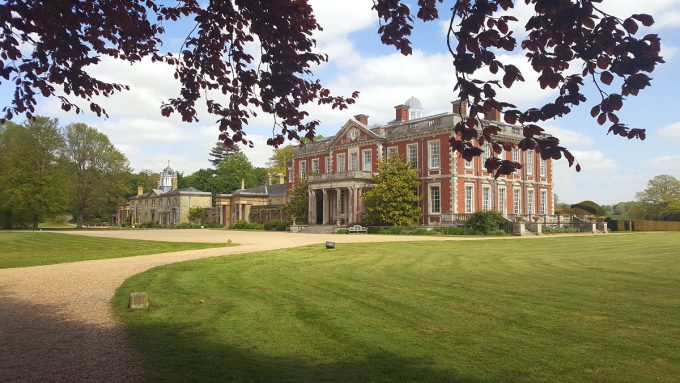 Stansted Park, Rowlands Castle
Stansted Park is home to stunning weddings, forest walks, afternoon teas and some of the best events in the south! Visit the Mansion with its State rooms and fully furnished Servants' Quarters for a real sense of a bygone era.
The Grounds and Walled Gardens are open all year, this includes the Arboretum, The Pavilion Tearoom, The Stansted Park Garden Centre, The Stansted Park Farm Shop and The Maze & Railway.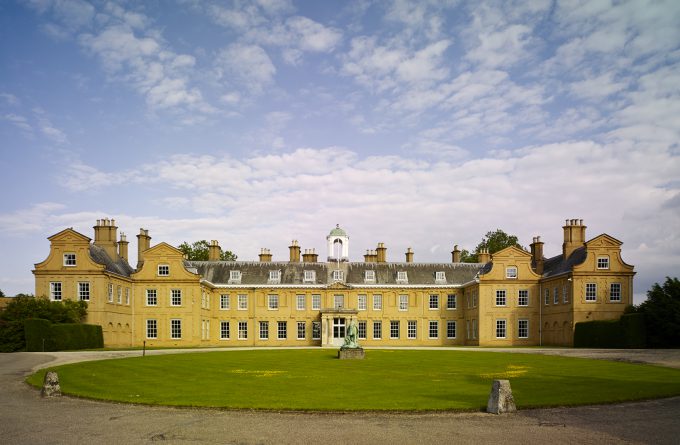 Stratfield Saye House, between Reading and Basingstoke
After the Duke of Wellington's victory against Napoleon at the Battle of Waterloo in 1815, the Duke chose Stratfield Saye as his country estate.
The house contains many of the 1st Duke's possessions and is still occupied by his descendants, being a family home rather than a museum.
Take a boat to Tennyson's home...
Farringford is a Grade 1 listed building on the Isle of Wight that was the main residence of renowned Victorian Poet Laureate Alfred, Lord Tennyson from 1853 until his death until in 1892.
Here he wrote some of his most famous works, including Maud and The Charge of the Light Brigade, as well as entertaining eminent artists and intellectuals of the day.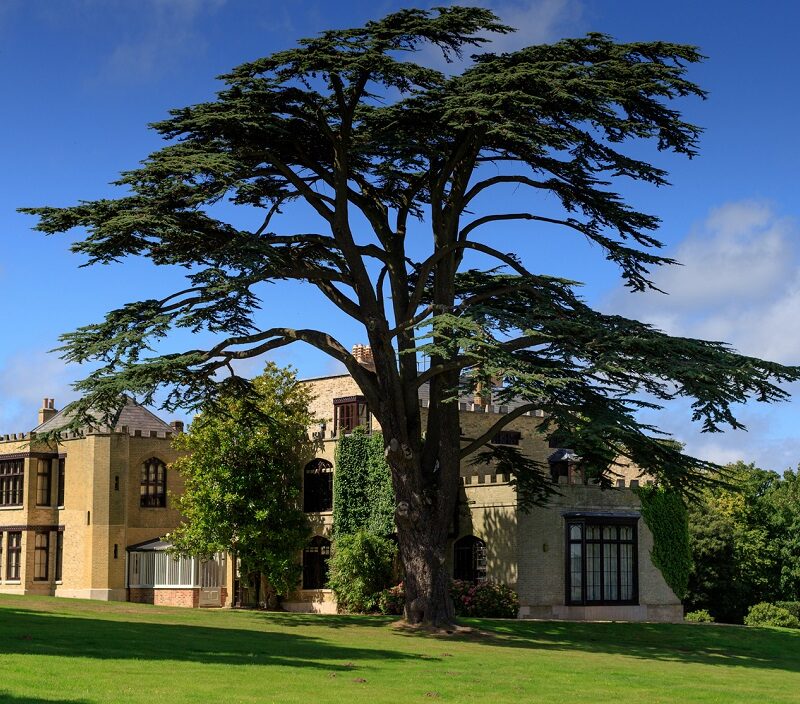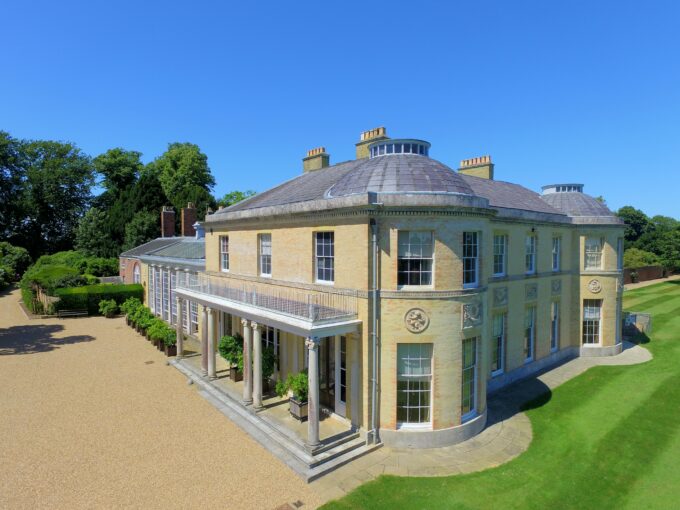 Belmont House, Faversham
Belont is a neo-classical brick country house by Samuel Wyatt, faced in pale mathematical tiles with Coade stone dressings. The light interior includes a fine staircase, hall and interesting collections of Indian and English furniture, as well as an outstanding clock collection.
A lifelong passion for horology led the 5th Lord Harris to accumulate one of the largest personal collections of clocks in the country. Six generations of the Harris family have each left their mark on this lovely country house.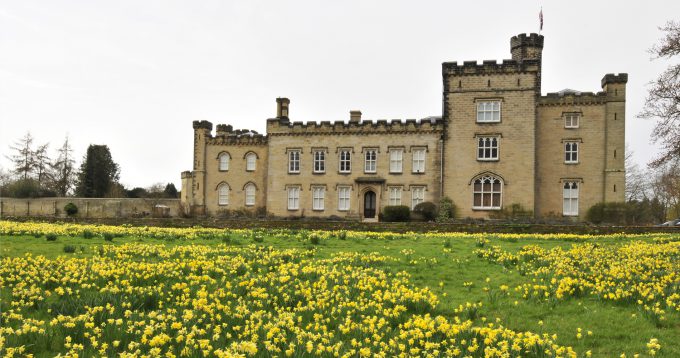 Chiddingstone Castle, near Edenbridge
A historic house with Tudor origins, Victorian rooms that was rebuilt in the 1800s to resemble a medieval castle, set in 35 acres of Kentish countryside.
Chiddingstone is set in 35 acres of informal gardens with breathtaking views of the North Downs. It features large lawns for picnics, an intimate rose garden, woodland and a beautiful fishing lake.
Doddington Place Gardens, near Sittingbourne
Doddington Place is surrounded by wooded countryside in an area of outstanding natural beauty on the North Downs.
The lovely landscaped gardens, recognised of being of historical importance by Historic England, are set in the grounds of an imposing Victorian mansion and cover ten acres.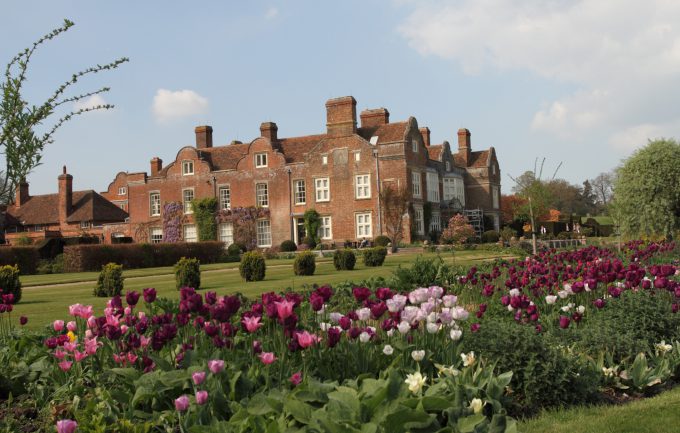 Godinton House & Gardens, Ashford
Godinton is a comfortable, much-loved home; each room has a different feel, a contrast on a theme, not designed by architect or curator but for the taste and enjoyment of those who lived here over the centuries and now for visitors.
Tours of the house are led by expert guides unravelling the 600 years of history and revealing an excellent country house collection of furniture, art, porcelain and curios.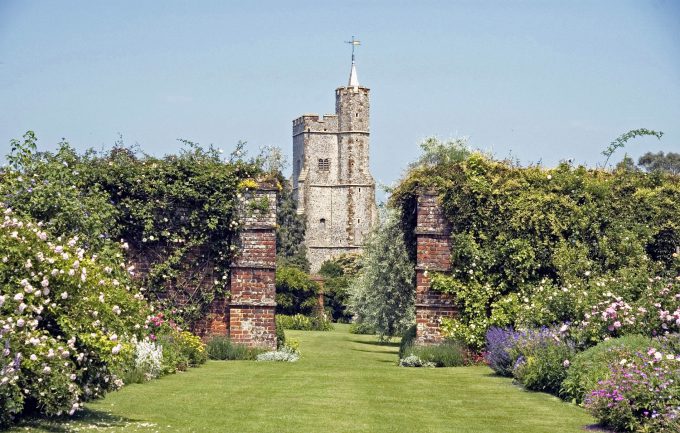 Goodnestone Park, Canterbury
Goodnestone Park was built in 1704 by Brook Bridges who had recently purchased the estate. The date of the house is scratched onto a brick on the main front.
During the early 18th century the house was surrounded by extensive formal gardens recorded in a view by William Harris. These disappeared later in the 18th century when Sir Brook Bridges, the 3rd baronet and great-grandson of the builder, replaced the gardens with a landscape park in the fashion of the time.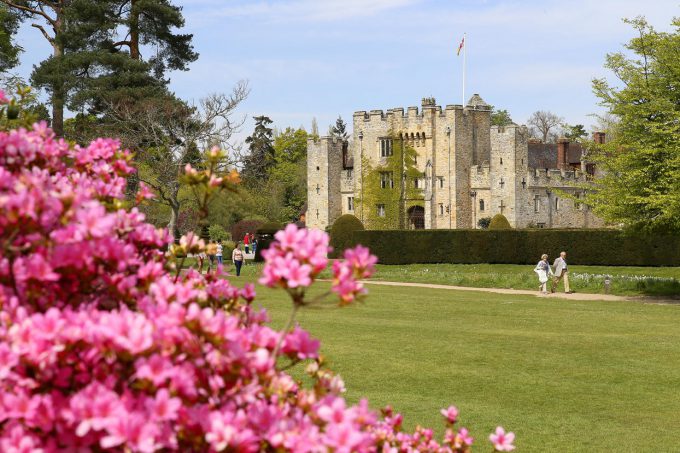 Hever Castle, Edenbridge
Dating back to the 13th century, Hever Castle was once the childhood home of Anne Boleyn, second wife of Henry VIII and Mother of Elizabeth I.
It formed the unlikely backdrop to a sequence of tumultuous events that changed the course of Britain's history, monarchy and religion. Its panelled rooms house fine furniture, tapestries, antiques and an impressive collection of Tudor portraits.
Visit South East England sustainably
We're really keen to promote sustainable travel to historic houses and gardens across the UK, so we've teamed up with the folks at Good Journey, offering car-free alternatives to reaching these stunning historic attractions. We recommend you take a look at their website when planning a trip around the houses and gardens.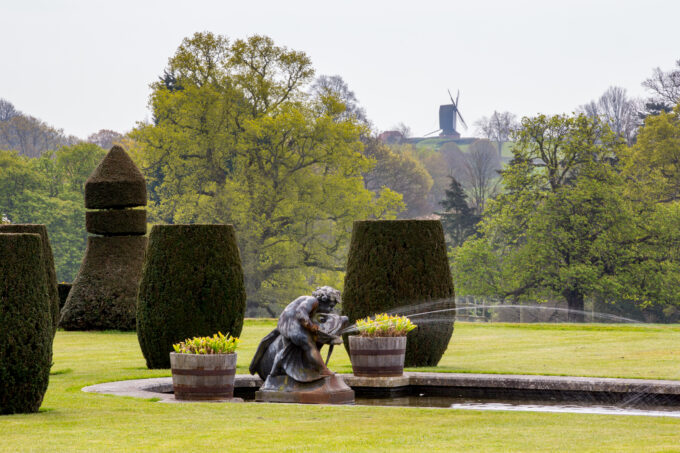 Hole Park, Cranbrook
A less well known but delightful private home, centerpiece of a rural estate situated in the Weald of Kent in a wonderful parkland setting.
The extensive 16 acres of gardens open to the public feature formal lawns with specimen trees and extensive yew topiary with statuary and herbaceous borders within. An interesting feature is the standard form wisteria in the Vineyard.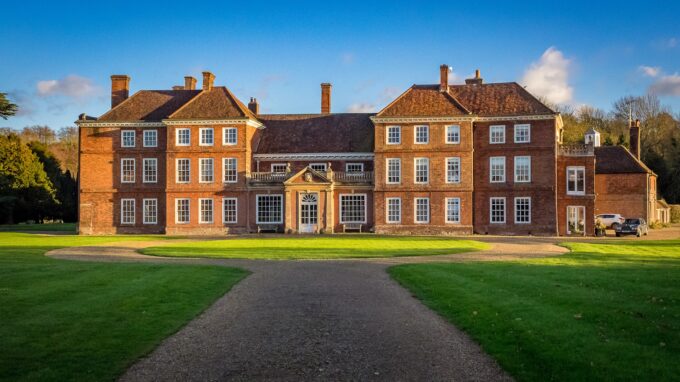 Lullingstone Castle, Eynsford
Set within 120 acres of beautiful Kent Countryside, Lullingstone Castle is one of England's oldest family estates, dating back to the time of Domesday. The present Manor House and Gatehouse dating from 1497 have been home to the Hart Dyke family ever since.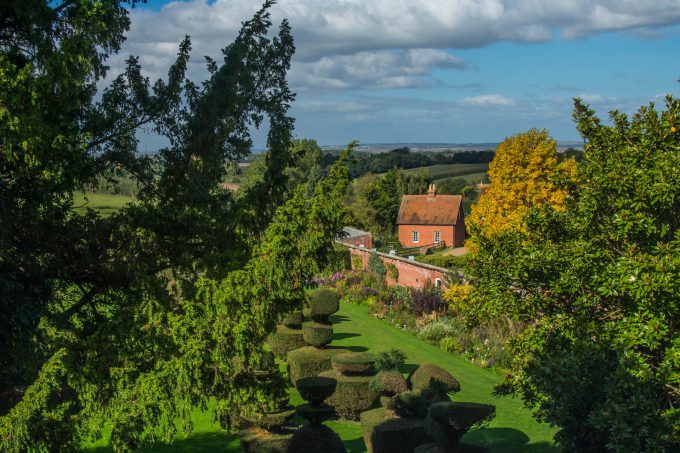 Mount Ephraim Gardens, Faversham
We're most well-known for our spectacular 10 acre Edwardian gardens featuring a topiary garden, rock and water garden, arboretum and rose garden.
We also have a fabulous grass maze, planted with ornamental grasses and herbaceous perennials. We are home to an extensive collection of spring bulbs, trees and shrubs including Rhododendrons, many types of Camelias and Magnolias.
Penshurst Place, Tonbridge
Penshurst Place has been home to the Sidney family since 1552 making it one of the oldest family-owned estates in England.
Surrounded by 11 acres of walled formal gardens and housing one of the few surviving medieval Baronial Halls in England, Penshurst Place is an historical gem in the Weald of Kent countryside. The stately home and gardens were once used as a hunting lodge for King Henry VIII, and now feature beautiful staterooms and grounds that are frequently showcased in popular TV and film productions.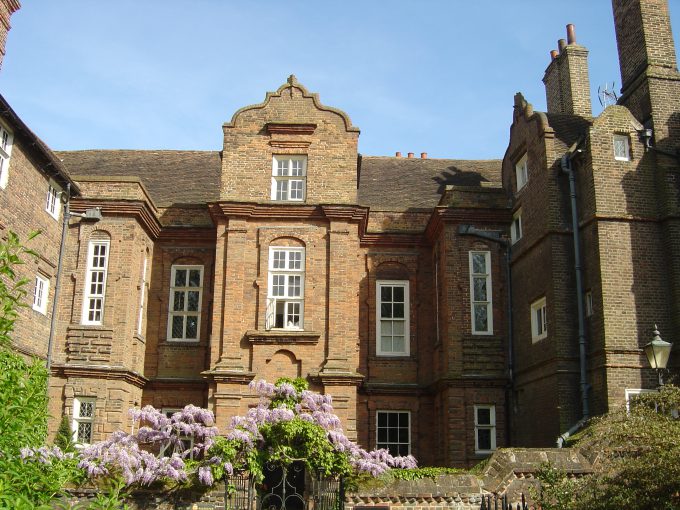 Restoration House, Rochester
Restoration House is the amalgamation of two medieval buildings which were combined in the late 16th or early 17th-century to create a mansion house just outside the city wall of Rochester.
Over the past ten years the present owners have uncovered various parts of the decorative scheme which were  the "run up" for King Charles II's visit on the eve of his Restoration to the throne. These provide fascinating examples of fashionable mid-17th century Continental taste seen through provincial eyes at a time when such innovations had been quashed by Cromwell.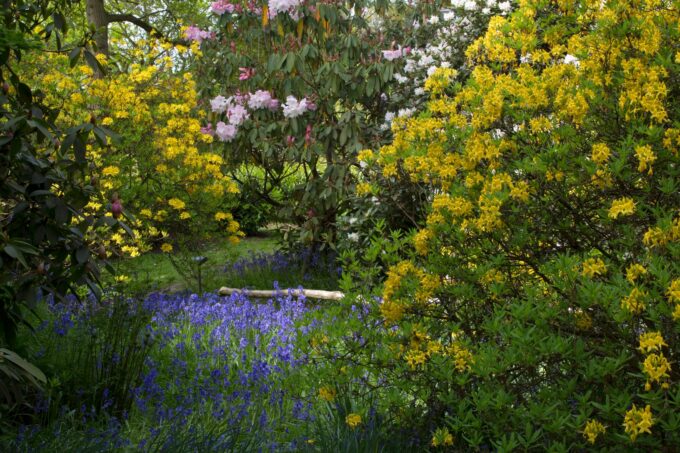 Riverhill Himalayan Gardens, Sevenoaks
170 years of continual planting by six generations of the same family has created a rich and valuable plant collection for visitors to enjoy at Riverhill.
The gardens are an intriguing mix of historic and traditional planting, with contemporary and quirky twists, making it a fascinating 'must visit' garden for families and garden lovers alike.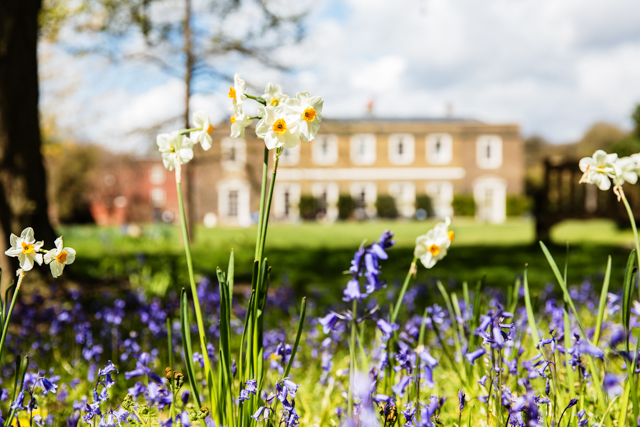 Fulham Palace, Fulham
Discover the historic home of the Bishops of London at Fulham Palace. The Palace sits beside the Thames in Fulham and reflects the 1,300 years of occupation by the Bishops.
Take a stroll through 13 acres of botanic garden, with a peaceful walled garden at its centre. Admire the 500 year old holm oak and the new Compton beds, grown with varieties originally brought to the Palace in the 1700s.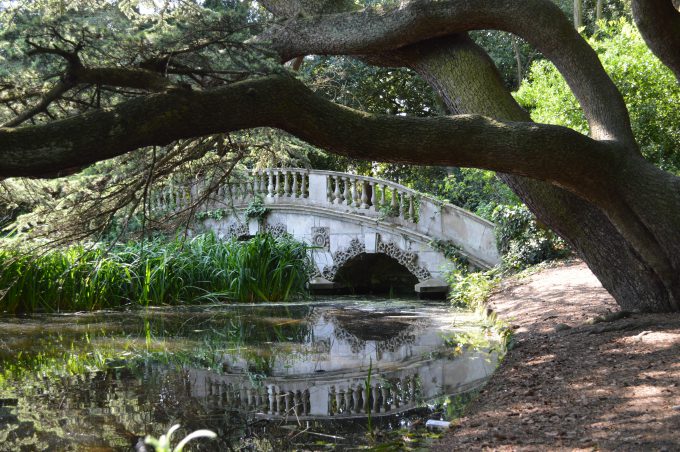 Grove House, Roehampton Lane
Grade II* Georgian House which is closed to the public but available for private hire.
Set in fifteen acres of parkland with original Georgian and Victorian features including a large lake, mausoleum, grotto and sham bridge. The gardens are open to the public free of charge.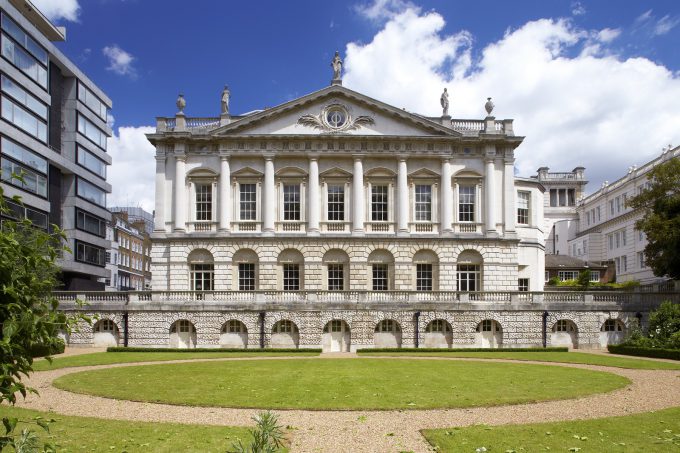 Spencer House, St James' Place
From its conception, Spencer House was recognised as one of the most sumptuous private residences ever built in London and a building of unique importance in the history of English architecture.
Designed by John Vardy and James 'Athenian' Stuart, the State Rooms are amongst the first neo-classical interiors in Europe. The House has regained the full splendour of its eighteenth-century appearance after a painstaking ten-year restoration under the Chairmanship of Lord Rothschild.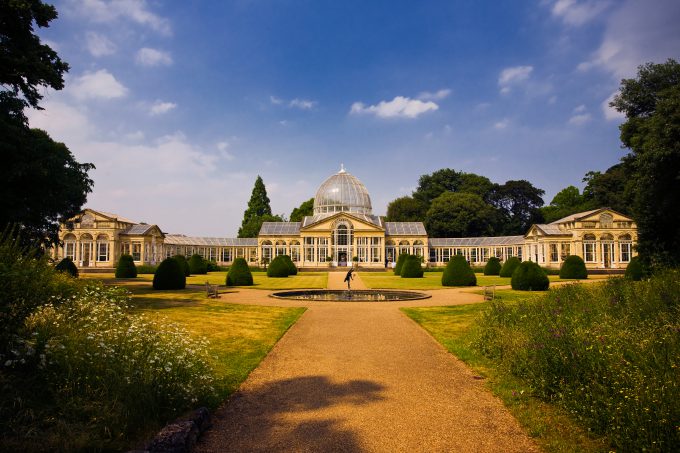 Syon House, Brentford
The London home of the Duke of Northumberland, whose family were granted the former monastic site at the end of the 16th-century.
The Tudor mansion was remodelled by Robert Adam for the 1st Duke in 1760's and the interiors are an architectural tour de force – the great hall may be Adam's finest classical work.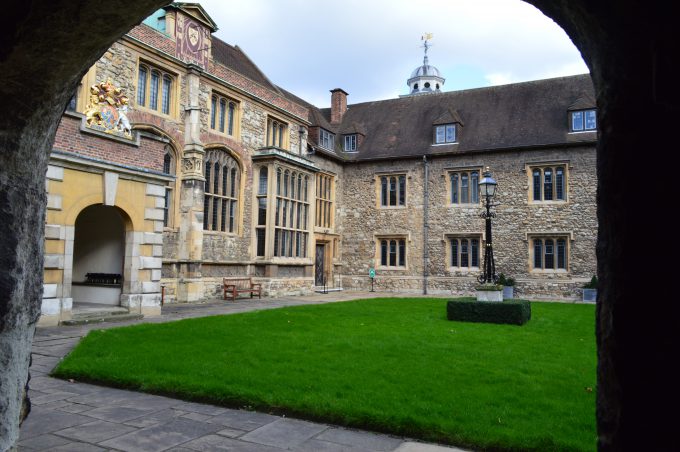 The Charterhouse, Smithfield
Set in the heart of Clerkenwell, the Charterhouse has been living the Nation's history since 1348.
Initially a Black Death burial ground, the site became home to the largest Carthusian monastery in the world until it was brutally dissolved in 1537 when 16 monks became proto-martyrs of the Reformation.
The Queen's House, Greenwich
Commissioned in 1616 by Anne of Denmark, wife of James I, the Queen's House is the first purely classical building in Britain and represents a turning point in english architecture.
Designed by Inigo Jones as a private royal retreat, it was completed in 1638 after Charles I had given the House to his queen, Henrietta Maria.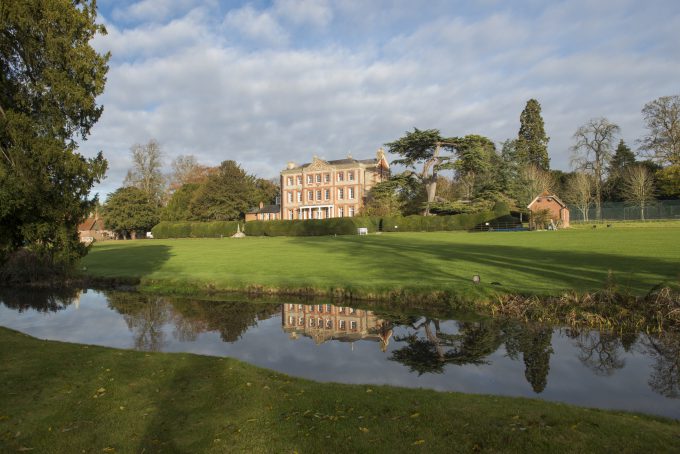 Ardington House, Wantage
Ardington House is a Georgian masterpiece which we invite you to make your own for the most special of occasions.
Set in its own extensive gardens and parkland, Ardington House is a listed stately home, built in 1720 with an emphasis on perfect symmetry and natural light throughout.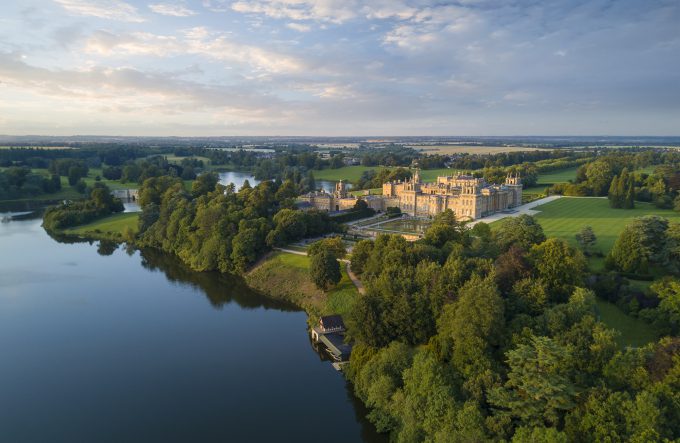 Blenheim Palace Park, Woodstock
With its own special place in Britain's history, Blenheim Palace is a true national treasure which brings wonder, delight and discovery to all who visit.
Home of the 12th Duke and Duchess of Marlborough and the birthplace of Sir Winston Churchill, this masterpiece of 18th century baroque architecture boasts over 300 years of history.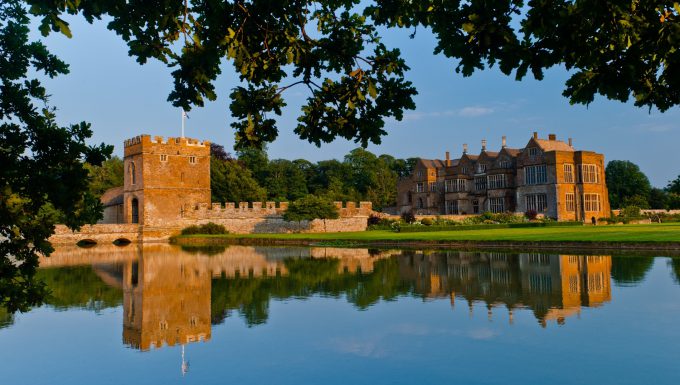 Broughton Castle, Banbury
Broughton Castle is a moated and fortified manor house near Banbury in North Oxfordshire.
Set in parkland and built of the rich local Hornton ironstone, it was selected by Simon Jenkins as one of only twenty to be awarded five stars in his book England's Thousand Best Houses.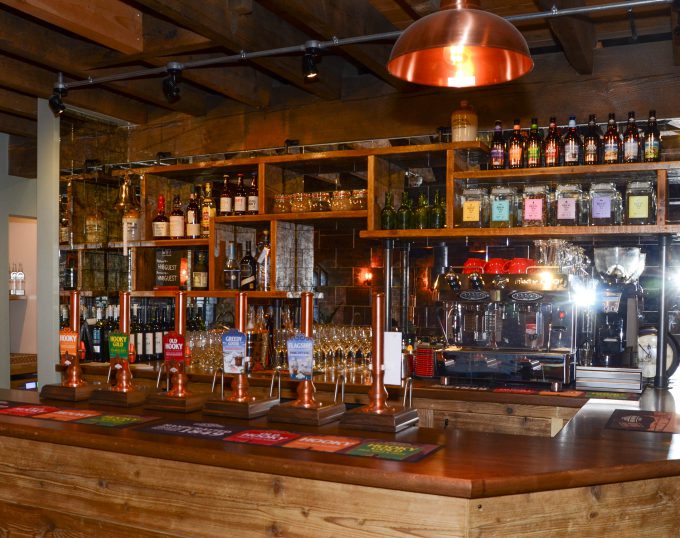 Hook Norton Brewery, Banbury
Brewing since 1849, Hook Norton Brewery is a proudly independent family owned, fifth generation brewery based in the heart of the Cotswold Hills.We take the very best of our handcrafted brewing heritage and combine it with a thoroughly modern approach, to create a range of cask, keg and bottled core ales, seasonals and one off unique brews.
Brewing on the same site for over a century and a half; still housed in the original buildings, Hook Norton invite you to come and experienced the unique sights, sounds and smells of a historic brewery at work and share in our passion and commitment to beer.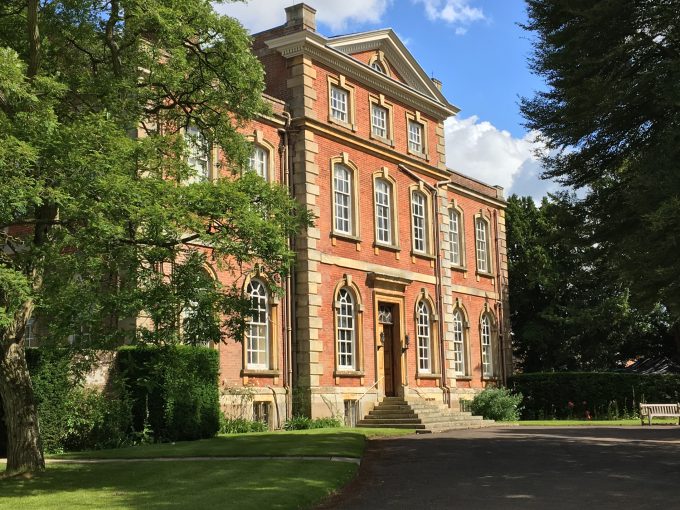 Kingston Bagpuize House, near Abingdon
Kingston Bagpuize House remains a family home. Surrounded by garden and parkland this beautiful early Georgian style house is in red brick with stone quoins, banding and window surrounds.
The entrance hall is dominated by the handsome cantilever staircase. The elegant reception rooms have period furniture and paintings.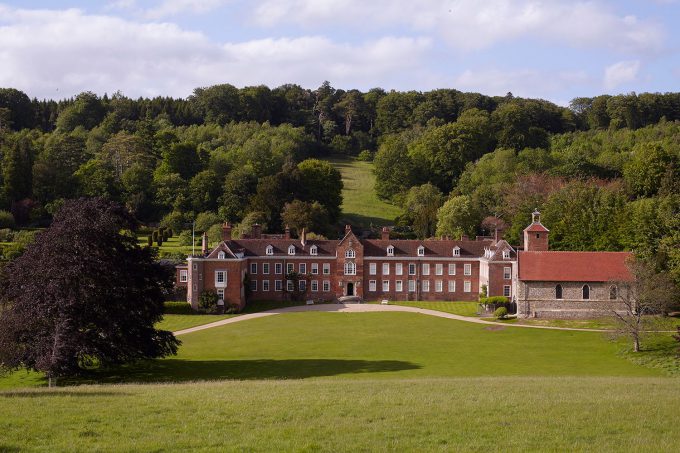 Stonor Park, Henley-on-Thames
Stonor Park has been the Stonor family's residence for 850 years making it one of the oldest family homes still lived in today.
Discover art and treasures collected from across the globe and view historic maps and documents that reveal generations of service to the country. A stroll through this house is a vivid walk through history.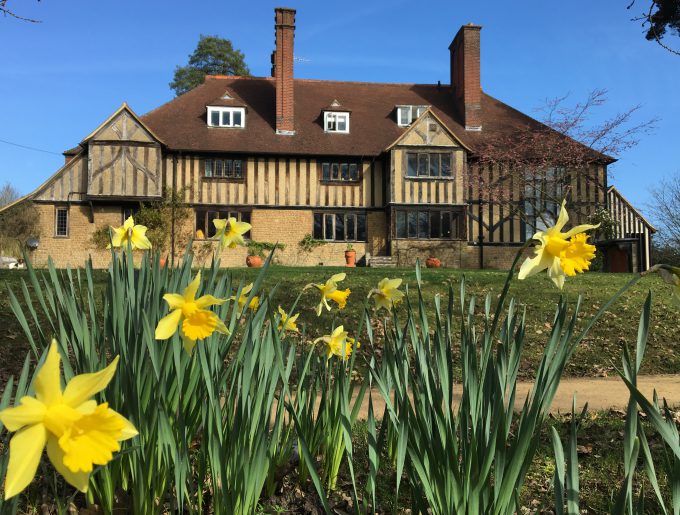 Limnerslease, Compton
In 1889, seeking a winter retreat from their Holland Park house and studio and wishing to escape the smogs of London that caused George's bad health, G F and Mary Watts stayed with friends in Compton.
They quickly decided that this picturesque village nestled in the Surrey hills would make the ideal location for their own autumn/winter residence.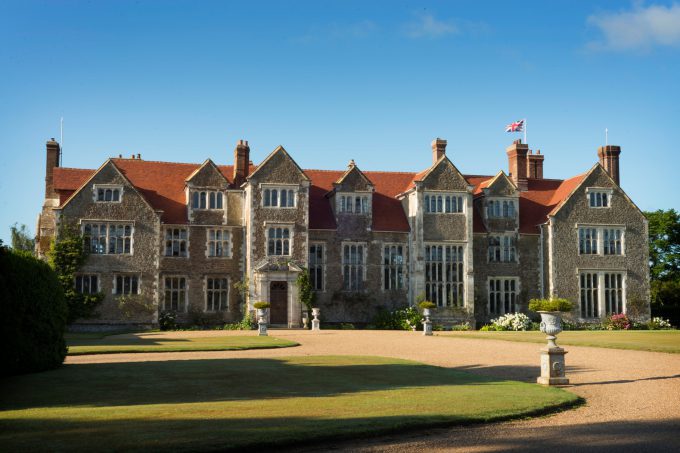 Loseley Park, Guildford
Loseley House is situated only a short distance from London in acres of rolling parkland with views that have changed very little in 500 years. The house is a fine example of Elizabethan architecture featuring many fine works of art. Loseley was built as a family home and it still remains so.
Hospitality is a family tradition and we take pride in opening our estate, house and gardens to visitors as well as for weddings, corporate events, country fairs and artisan shows.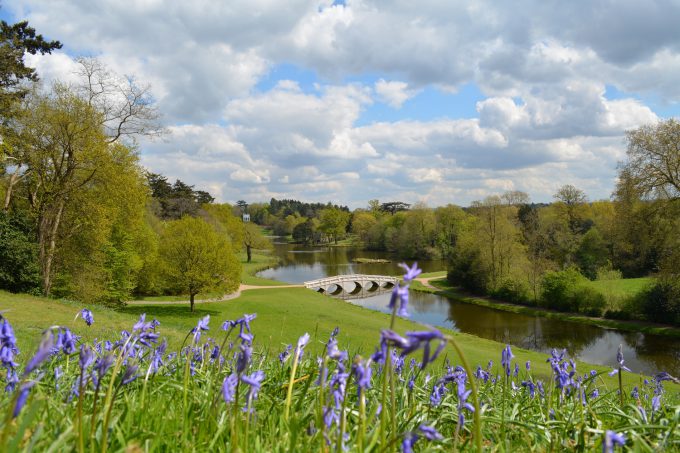 Painshill Park, Cobham
Painshill is a beautiful award-winning 18th century landscape garden in Surrey.
The 158 acre wonderland has something for everyone and makes a great family day out. Discover the mystical follies, historic plantings, the John Bartram Heritage Collection of North American trees and shrubs (Plant Heritage, NCCPG), and some of Surrey's amazing wildlife.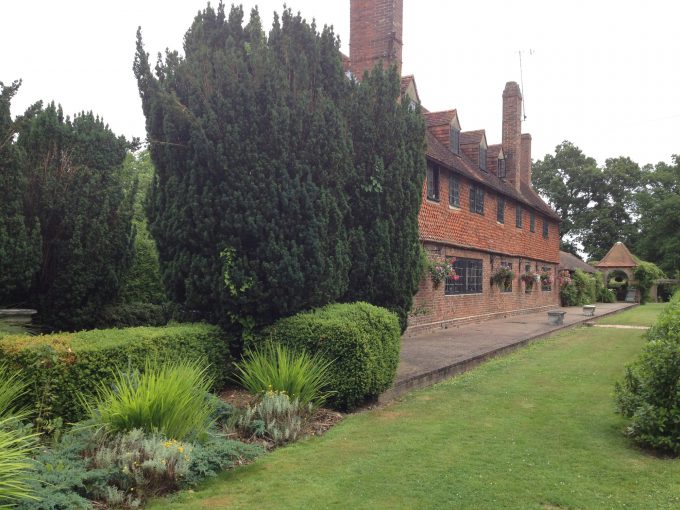 The Garth, Lingfield
The origins of The Garth, also known as The Garth Pleasure Grounds, go back to 1729 when the Lingfield parish drew up a contract, with a local carpenter Thomas Stanford, to build a new workhouse at a cost of £290. It provided basic schooling for boys making shoes, hats, bonnets and waistcoats.
The garden at the Garth covers 9 acres and was designed in 1919 by a distinguished historic Arts and Crafts buildings and landscape architect Walter H Godfrey (1881-1961).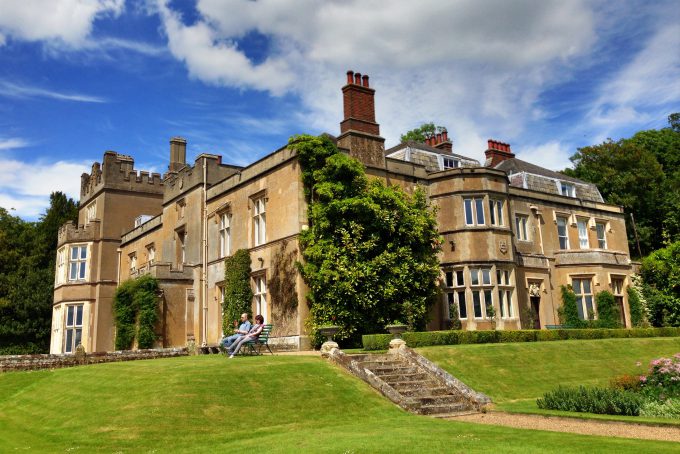 Titsey Place, Oxted
Titsey Place in Oxted, Surrey is an impressive manor house with beautiful gardens set in the stunning countryside of the North Downs.
The House and Gardens are held in Charitable Trust and for part of the year are open to the public offering guided tours of the house which dates back to the 16th century and stunning gardens, including the walled kitchen gardens, landscaped lakes, and the Queen's Golden Jubilee Rose Garden.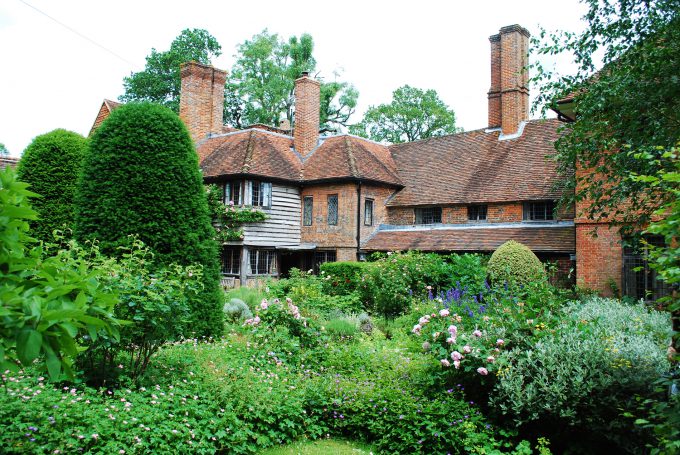 Vann, near Godalming
The Historic England Registered Garden is some 5-acres, maintained with three days help.
It surrounds and complements a historic family home dating from the 16 century, giving a series of garden rooms of great variety, from the formal old "cottage garden" at the front with delightfully informal planting, to a robust pergola of Bargate stone by W.D.Caröe.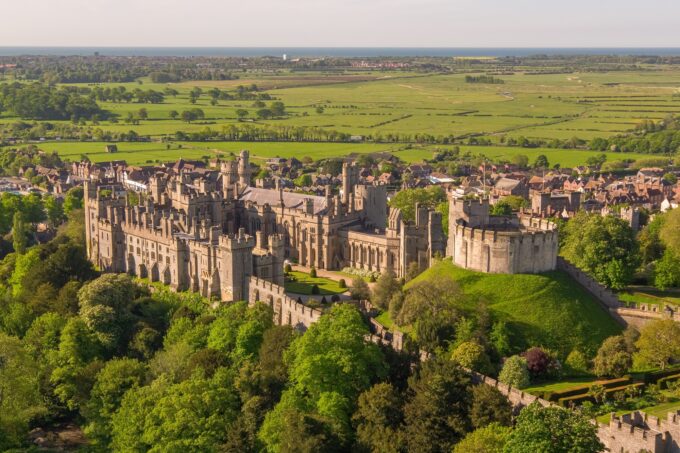 Arundel Castle Gardens, Arundel
Set high on a hill, this great castle commands the local Sussex landscape with magnificent views across the South Downs and the River Arun. From its 11th-century Norman Keep to the grandeur of its State Rooms with their stunning art and the glorious gardens, Arundel Castle will appeal to a wide range of visitors.
Gardens and grounds free to members. Closed Mondays. Free entry not valid on event days.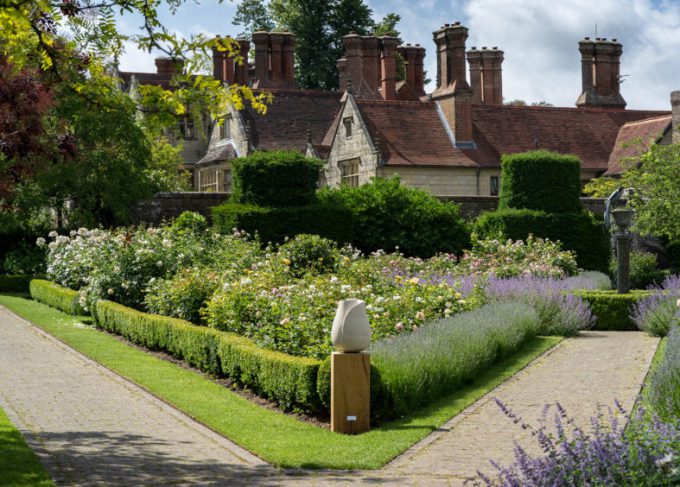 Borde Hill Gardens, Haywards Heath
Borde Hill features the delightful Azalea Ring and Rhododendron Gardens, Rose Garden and scenic Italian Garden, plus subtropical dells and ruins of Old Potting Sheds.
Beyond the Garden visitors can enjoy beautiful woodland walks, lakeside strolls or explore the grade II* listed parkland. Children can let off steam in the adventure playground and dogs on leads are welcome. Events throughout the season include horticultural talks and family activities during the school holidays.
Goodwood House, Chichester
Goodwood House, home to the Dukes of Richmond for over 300 years, is open to the public for 60 days a year.
The Regency State Apartments house some astonishing treasures including celebrated paintings by horse artist George Stubbs and Canaletto's stunning views of the City of London. An extensive Sevres porcelain service is also on show, together with French tapestries, fine furniture, and fascinating objects.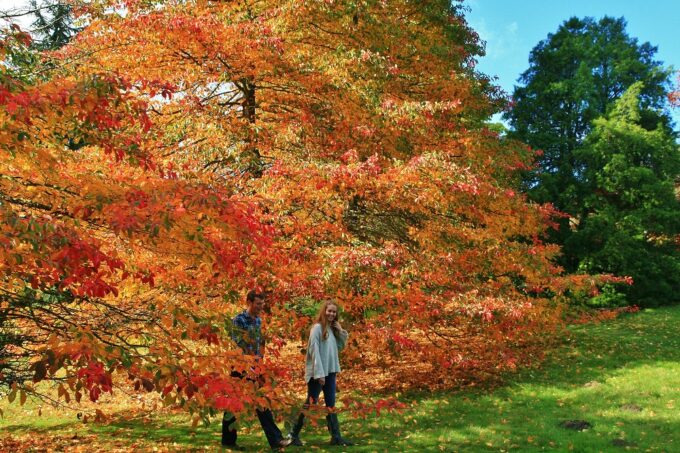 High Beeches Garden, Handcross
A hidden gem in the High Weald of Sussex, High Beeches is a botanical treasure trove planted with many rare trees and shrubs.
There is much to see at every season: In spring the magnolias and camellias are under planted with swathes of daffodils and the woodland glades and vistas are,in early summer, carpeted with bluebells and filled with the colour and fragrance of the many rhododendrons and azaleas.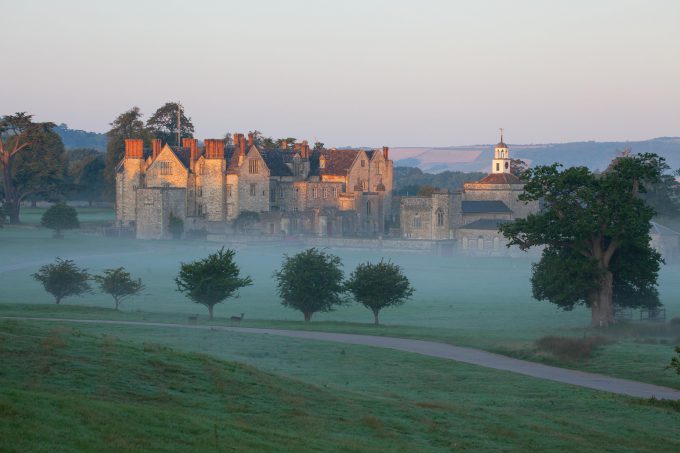 Parham House, Pulborough
Parham is a traditional stone E-shaped Elizabethan mansion, built in 1557. Idyllically set in the heart of an ancient deer park, below the South Downs, the Elizabethan house contains an important collection of needlework, paintings and furniture.
Parham has always been a well-loved family home, and only three families have lived here since its foundation stone was laid.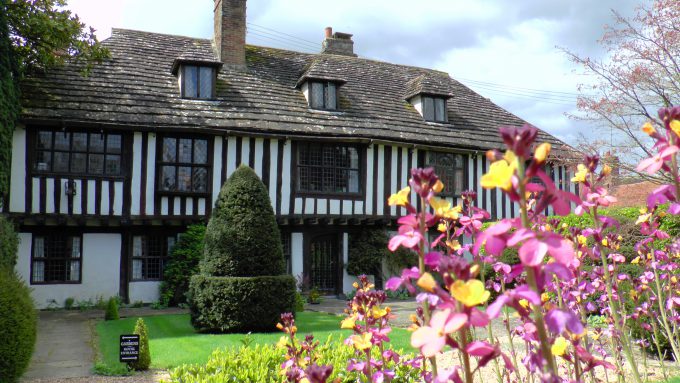 St Mary's House, Bramber
Enchanting medieval timber-framed house in the pretty downland village of Bramber, with fine panelled interiors and five acres of beautiful gardens.
St Mary's has a unique Elizabethan 'Painted Room' with trompe l'oeil murals. Visitors admire its picturesque charm and enjoy its atmosphere of friendliness and welcome.
Become a Historic Houses member
Explore the nation's heritage from just £65 per year.
Hundreds of the most beautiful historic houses, castles, and gardens across Britain offer our members free entry.
Also: receive a quarterly magazine, enjoy monthly online lectures, get exclusive invitations to buy tickets for behind-the-scenes tours, and take up a range of special offers on holidays, books, and other products you might like.