The best historic houses and gardens to visit in Wales
Explore a land of spectacular countryside and extraordinary heritage as a member of Historic Houses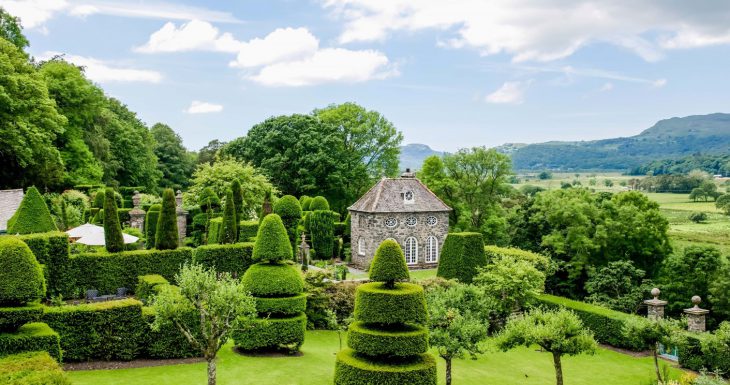 Croeso i Gymru! Welcome to Wales, a country full of some of the most stunning landscapes imaginable, with a proud and distinct history that's reflected in its wealth of historic houses and gardens. If you're planning a visit to Wales, make sure to schedule in time to peruse this glorious heritage. Scroll down to see more or view a map of all the houses and gardens you can see in Wales here.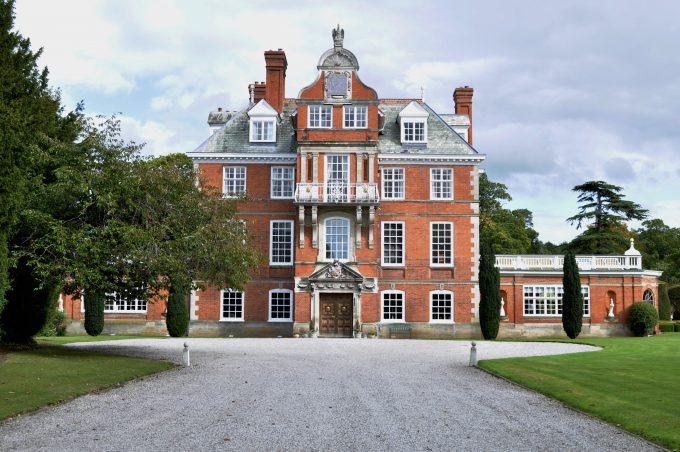 Bodrhyddan Hall, Denbighshire
Bodrhyddan Hall is a Grade I listed building and has been the home of Lord Langford and his family for over 500 years. Set in several acres of stunning formal gardens and reclaimed woodland, the house is one of the few remaining family-owned stately homes in Wales.
Bodrhyddan is largely of 17th century design with notable Victorian additions and contains an extensive historical collection. Notable examples include arms & armour, a variety of fine art and portraits, and a 3,000 year old Egyptian mummy & Sarcophagus.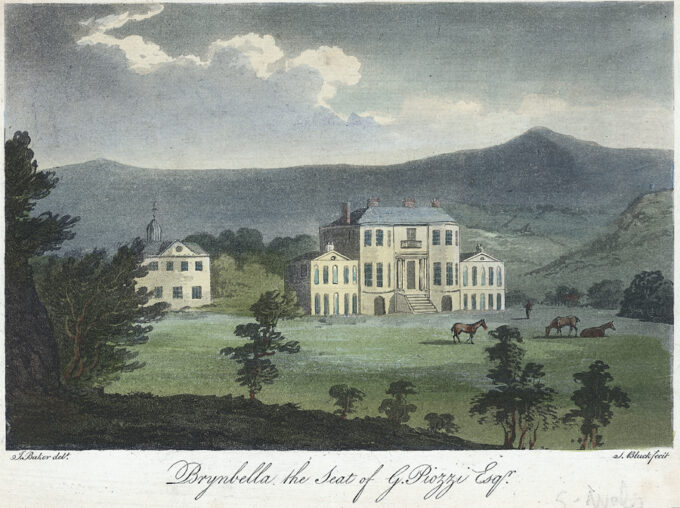 Brynbella, near St Asaph
Brynbella features nine acres of garden and woodland.
The gardens comprise various elements such as woodland garden, walled garden, three water gardens, a gravel garden (winner of British Association of Landscaping Industries award), plus formal and informal areas of planting.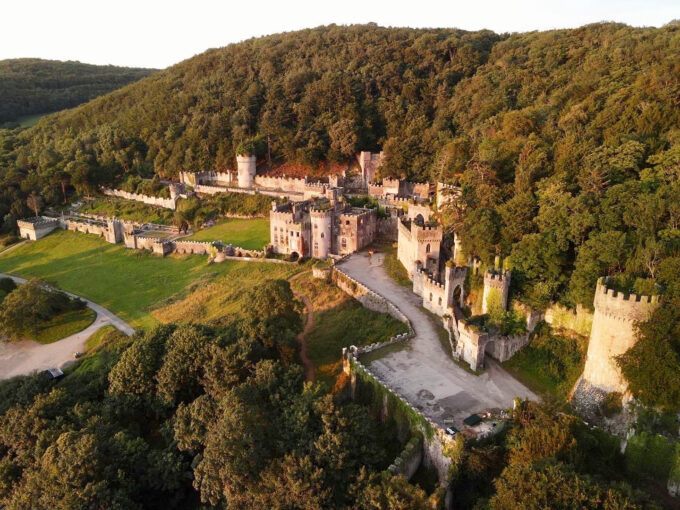 Gwrych Castle, Clwyd
Gwrych Castle is a Grade I listed country house in North Wales and one of the most talked about attractions in Britain due to hosting ITV's I'm A Celebrity… Get Me Out of Here!  for two consequent years.
Designed by Lloyd Hesketh Bamford-Hesketh and built between 1810 and 1822, Gwrych Castle embodies the ideals of the Romantic Movement set within a picturesque yet ancient inspired landscape.
Interested? Explore their page here
Visit Wales sustainably
We've teamed up with the team at Good Journey to find means of helping you find ways to travel more sustainably to extraordinary places. While you might think it difficult to find means of using public transport to visit some of the more rural historic houses and gardens in Wales, don't worry, Good Journey have a solution. Visit their website for further information.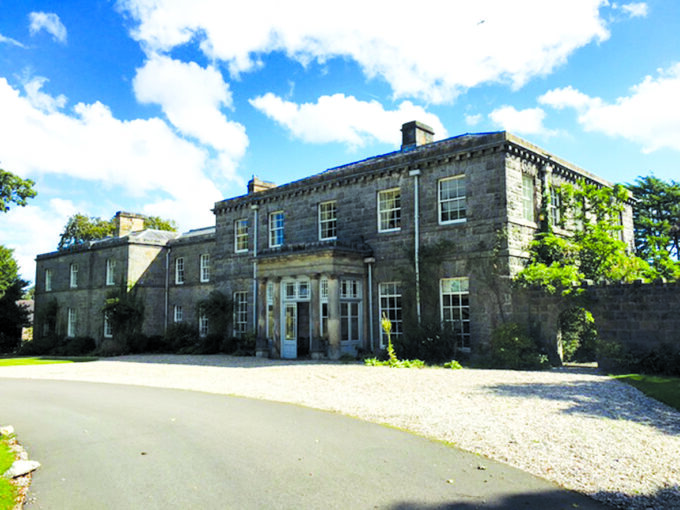 Hartsheath, Flintshire
Hartsheath is a Grade II* 18th and 19th-century country house, set in a 19th-century landscape park.
The Drawing Room has trompe l'oeil decoration with pineapple motifs. The house also contains a unique collection of Welsh watercolours and works by the "Jewish Holbein" Isidor Kaufmann, as well as interesting collection of furniture and porcelain.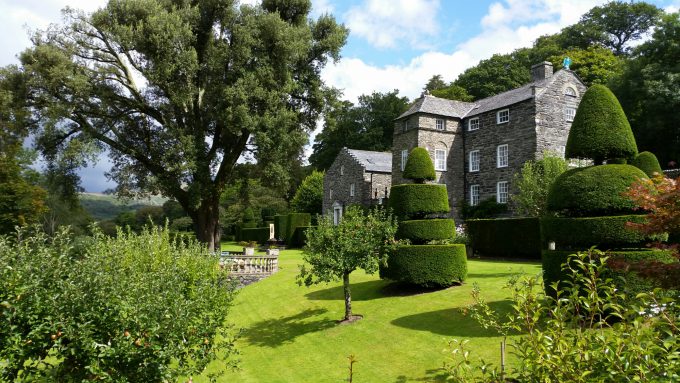 Plas Brondanw, Llanfrothen
Plas Brondanw was built by Clough Williams-Ellis's ancestor around 1550. He was given the house by his father in 1908. "It was for Brondanw's sake that I worked and stinted" he wrote, "for its sake that I chiefly hoped to prosper".
Although less well known than his village and gardens at Portmeirion, the gardens of Brondanw are nevertheless considered by many to be Clough Williams-Ellis'smost important creation. All proceeds and donations go directly towards the cost of maintaining the garden.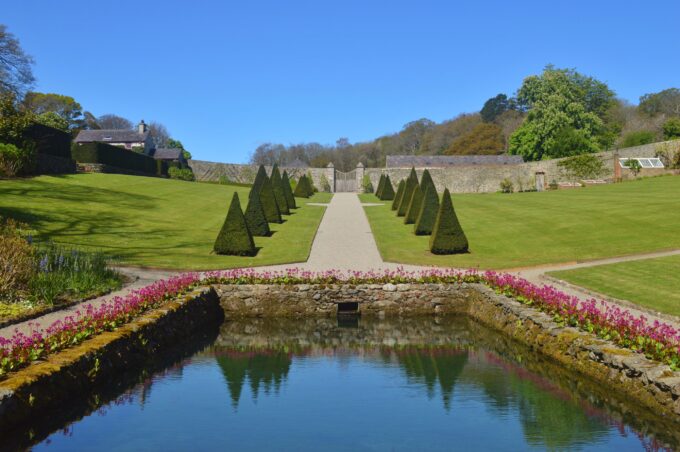 Plas Cadnant Hidden Gardens, Anglesey
Described as one of North Wales' best kept secrets is Plas Cadnant Hidden Gardens. Situated at the side of the Menai Strait, hidden from view near to Menai Bridge on the Isle of Anglesey.
In 1996, the present owner bought the 200 acre Plas Cadnant Estate and work began on the restoration of the historic garden and grounds. Since then large parts of the gardens have undergone a spectacular transformation and have been restored to their former glory.
Plas Cadnant Hidden Gardens, Anglesey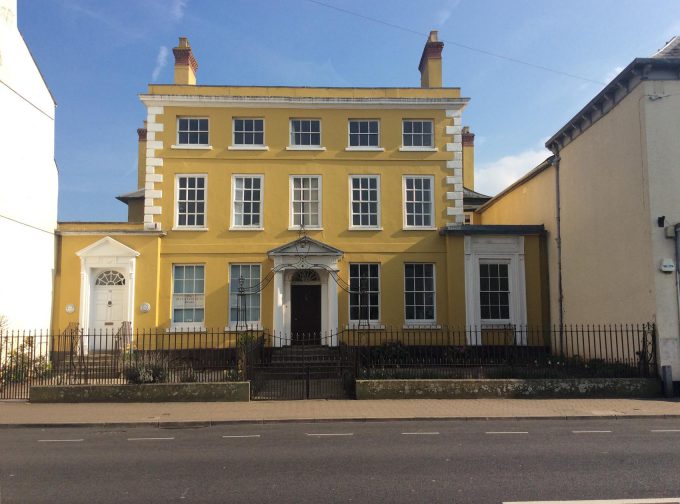 Cornwall House, Monmouth
Cornwall House is the last remaining privately occupied house in main shopping steeet of Monmouth.
It is a town house, dating back to at least the 17th-century. The red brick garden façade is in the Queen Anne style, dating from 1752 when the house belonged to Henry de Bergh, the Duke of Beaufort's agent.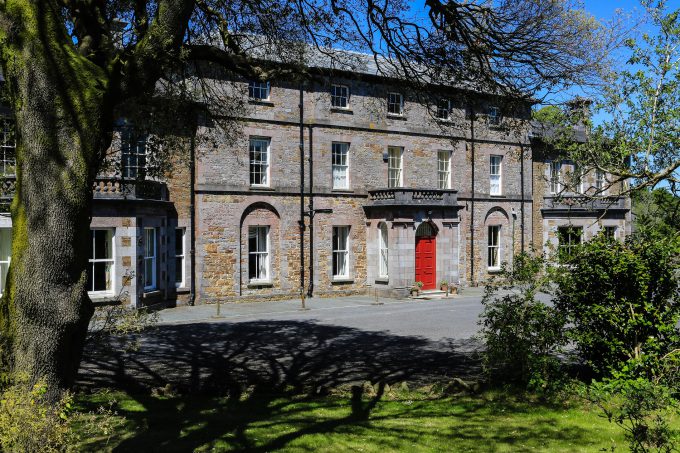 Cresselly House, Pembrokeshire
Home of the Allen family for 250 years, the fine stone façade of Cresselly presents a lovely symmetry as you approach the house from the main drive.
The three-storey centre section, built in 1770, is flanked by two-storey wings added nearly a hundred years later and was the work of Clarke and Holland of Newmarket, Suffolk, who also worked for Lady Catherine Allen's brother, the Earl of Portsmouth. The house contains good plasterwork and fittings of both periods.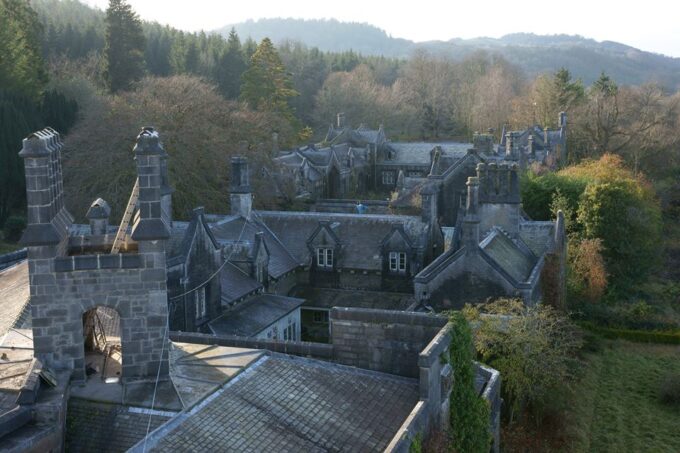 Golden Grove, Carmarthenshire
Originally the seat of the Vaughan family, Golden Grove Estate was left by John Vaughan, in the absence of children of his own, to John Campbell in 1804.
Jeffry Wyattville was commissioned to design and oversee the building of an imposing new house with comprehensive service wing and superb stables. Work started in 1827 and was completed within 7 years. One of the longest houses in the UK it was also one of only 4 to have central heating. A very fine clock was also commissioned which ran 3 clock faces and several bells.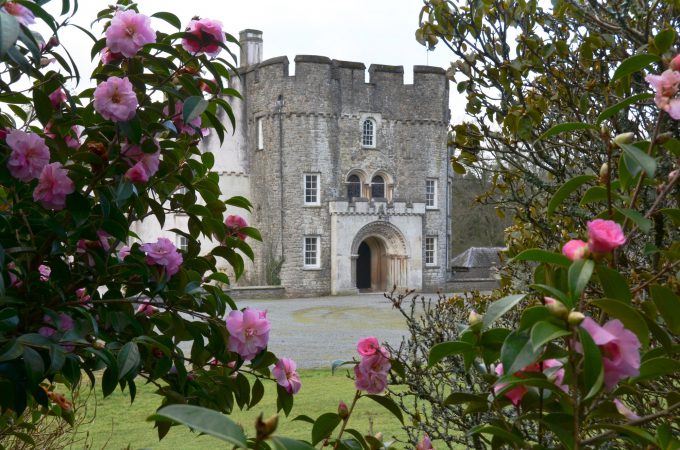 Picton Castle, Haverfordwest
A treasured family home for over 700 years, the elegant rooms feature magnificent fireplaces by Sir Henry Cheere, and fine works of art, including the controversial 'Picton Renoir'.
Picton Castle is a most unusual ancient building, as it is a fully developed medieval castle that was transformed into a stately home in the 18th century. From the outside with its four symmetrically spaced half round towers and gatehouse entrance flanked by two narrower towers it is based upon patterns of Irish castles of the period and is the only one of this type in the mainland UK.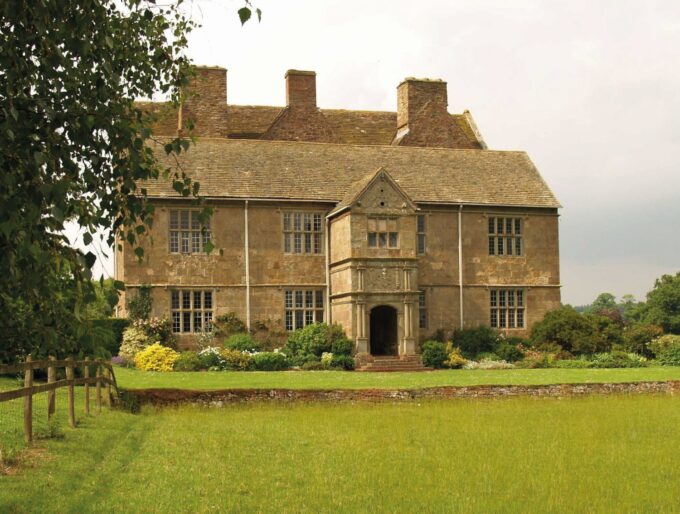 Treowen, Monmouth
"Over the entrance is a stone square with the armorial bearings of nine different noblemen and other characters of high rank in this County. A correspondent dignity pervades the whole of the interior. A staircase two yards wide, of 72 steps, with balustrades, the newels on the quarterspaces two feet round, the whole in solid oak, which still remains perfect, stands unrivalled in the Kingdom." – Charles Heath 1787
Antiquarian Charles Heath's glowing description of Grade I listed Treowen remains as true today as when it was written.
Days out in Wales
Anyone who's spent time in Wales can attest to the majestic splendour of the country, its people and heritage. If you're looking to visit Wales soon, we hope you'll find time to visit its historic houses and gardens. You can view a map of all these wonderful places to enjoy a day out in Wales on our map linked here.
Become a Historic Houses member
Explore the nation's heritage from just £65 per year.
Hundreds of the most beautiful historic houses, castles, and gardens across Britain offer our members free entry.
Also: receive a quarterly magazine, enjoy monthly online lectures, get exclusive invitations to buy tickets for behind-the-scenes tours, and take up a range of special offers on holidays, books, and other products you might like.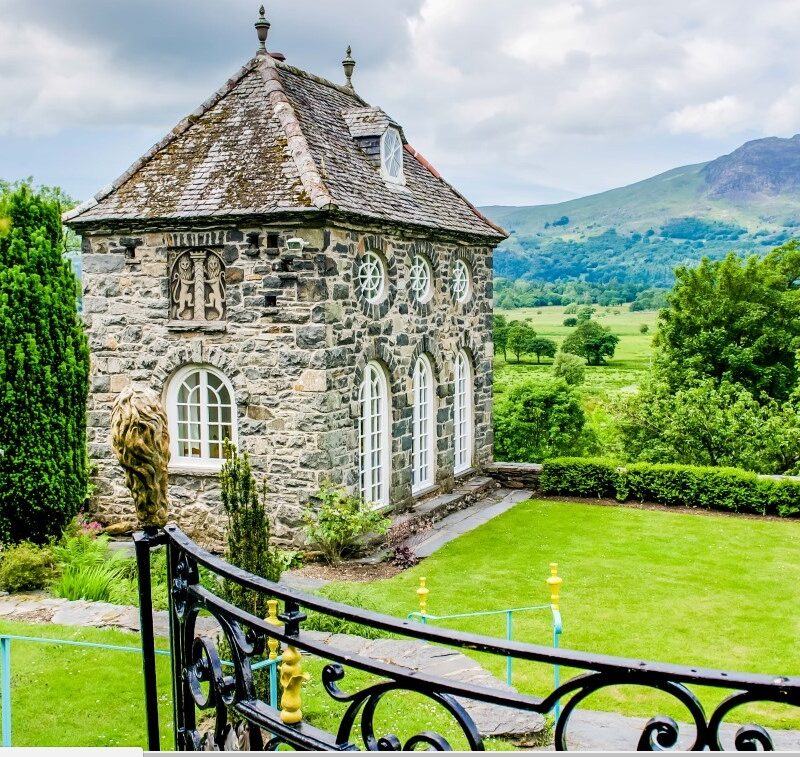 Supporting the future of independent heritage