Hook Norton Brewery
A Victorian brewery still brewing traditional ale.
Brewery Lane, Hook Norton, Banbury, Oxfordshire, OX15 5NY
Get Directions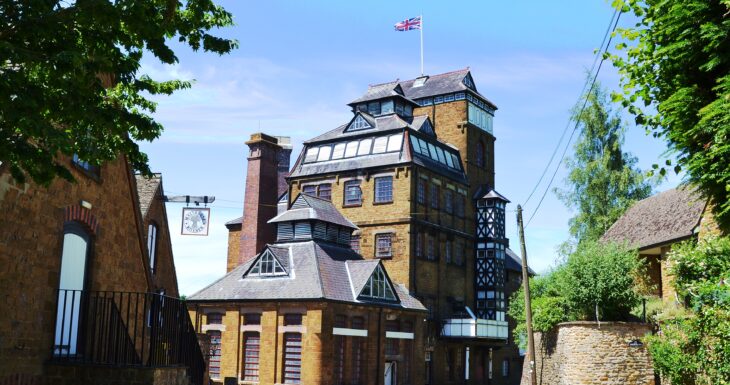 Brewing since 1849, Hook Norton Brewery is a proudly independent family owned, fifth generation brewery based in the heart of the Cotswold Hills.
We take the very best of our handcrafted brewing heritage and combine it with a thoroughly modern approach, to create a range of cask, keg and bottled core ales, seasonals and one off unique brews.
Brewing on the same site for over a century and a half; still housed in the original buildings, Hook Norton invite you to come and experienced the unique sights, sounds and smells of a historic brewery at work and share in our passion and commitment to beer.
We offer brewery tours where you will be guided through the 5 storey Victorian Tower Brewery and learn all about the traditional methods we still use to make our beer.
Highlights include the original grist mill, still used every day, and our original steam engine, installed in 1899 it was used to provide the motive power that the brewery needed to produce its beer and it is believed to be the last steam engine in the country that can still be used for its original purpose. We run the Steam Engine on the first Saturday of each month about 11.30a.m for an hour.
The tour ends with a tutored tasting of our core beer range plus whichever crafty ale is on the bar. We have a brewery shop selling beer, artisan gifts and merchandise and a cafe serving homemade pies (Hooky Ale of course), pasties, bread, baguettes, cheese, teas and coffee's.
Within the main brewery building we have our Micro Brewery which enables us to produce one off, limited edition crafty ales. You can even book a day with our brewer and brew your very own Hooky beer! Keeping traditions alive we still use our shire horses Nelson and Major to carry out weekly dray deliveries to our local pubs in Hook Norton.
Please note: The information on the Historic Houses website is advisory, but please always check the website of the house or garden you intend to visit before travelling.
View website
Monday – Saturday 8am – 6pm
Sunday 9am – 4pm
See their website for opening and tour times. Tours need to be booked in advance to ensure availability.
Historic Houses members should call 01608 730384 to book their free place.
Historic Houses members visit for free. Please call 01608 730384 to book your free place.
Brewery Tours: £20
Brewery Museum: Free
Groups are welcome.
Please contact us on 01608 730384 or email vc@hooky.co.uk to discuss your requirements.
School educational parties are very welcome.
Please contact us on 01608 730384 or email vc@hooky.co.uk to discuss your requirements.
Accessibility
Access statement available
Guide dogs welcome
Getting here
Brewery Lane, Hook Norton, Banbury, Oxfordshire, OX15 5NY
The main visitor entrance is at ///elevated.imperious.tonality. What does this mean?
From the M40: Exit at Junction 11, head out of Banbury, following signs for A361 Chipping Norton. You will enter the village of Bloxham. At the mini roundabout, veer to the right towards the Texaco petrol station. Follow this road for a quarter of a mile and take the right hand turning for Hook Norton, signposted Milcombe. From Milcombe, follow the brown tourist signs to the Brewery.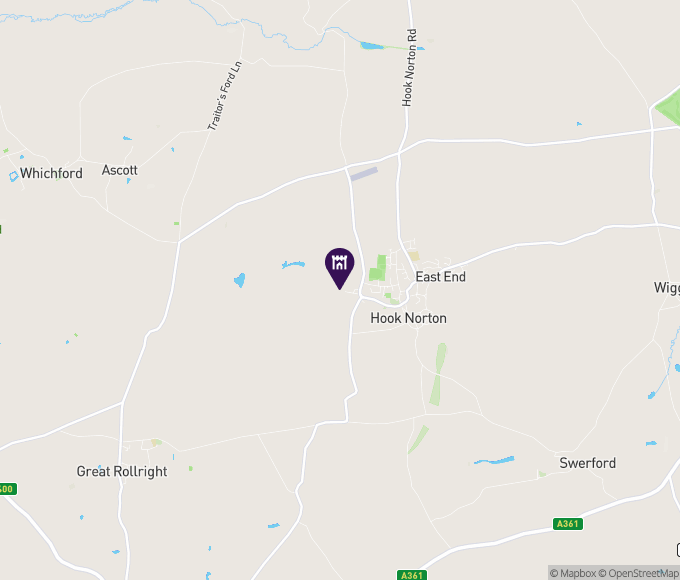 Become a Historic Houses member
Explore the nation's heritage from just £65 per year.
Hundreds of the most beautiful historic houses, castles, and gardens across Britain offer our members free entry.
Also: receive a quarterly magazine, enjoy monthly online lectures, get exclusive invitations to buy tickets for behind-the-scenes tours, and take up a range of special offers on holidays, books, and other products you might like.