Our sponsors
We are proud to be supported by leading representatives of the main business sectors relied upon by historic house owners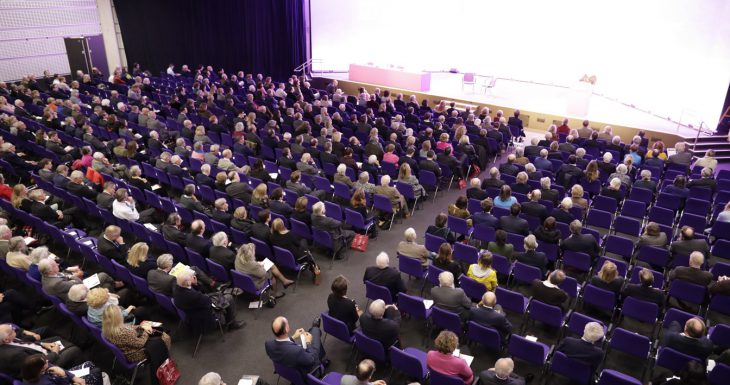 Our sponsors
Charles Russell Speechlys
Legal: England & Wales
The Charles Russell Speechlys Rural Business & Landed Estates group acts for a broad spectrum of land owning clients.
We provide our clients with a full range of services which include conveyancing for the purchase or sale of land, country houses, cottages and estates, agricultural law, tax efficient-management of heritage assets, tax and estate planning, including advising on Wills, Powers of Attorney and planning using trusts, development planning, family law advice, structuring (or re-structuring) of land holdings, employment law and litigation advice with a particular emphasis on the concerns and experiences of the rural community.
Charles Russell Speechlys
Compass House, Lypiatt Road, Cheltenham, GL50 2QJ
C. Hoare & Co.
Sponsors of our Next Generation group
C. Hoare & Co. was founded in 1672 by Sir Richard Hoare and is owned by his descendants with unlimited liability. The bank specialises in landed estates and offers services which include: current and deposit accounts; mortgages; loans and overdrafts. Its small size allows it to be flexible and efficient.
Their support for our Next Generation group includes hosting a dedicated seminar series and networking events at their historic Strand offices.
Contact
Get in touch directly
37 Fleet Street, London EC4P 4DQ
Christie's
Supporters of our Garden of the Year Award
One of the world's leading art business and auction houses, Christie's is closely involved with our Garden of the Year Award.
Contact
Get in touch directly
8 King Street London SW1Y 6QT
Dreweatts
Sponsors of our Collections Award
Dreweatts is a leading UK auctioneer of Fine Art, Furniture, Sculpture, European and Asian Ceramics and Works of Art, Jewellery, Watches, Silver, Clocks, Wine, Manuscripts and Miniatures, Books and Live Steam and Model Engineering. We offer a diverse and exciting calendar of over 70 specialist auctions per annum as well as single owner collection and house sales.
Dreweatts operates from and holds auctions at Donnington Priory, the beautiful picturesque country house located close to Newbury in the Berkshire countryside, less than 1 hour from Heathrow airport and 1 hour from London by train.
Gillespie Macandrew
Legal: Scotland
Gillespie MacAndrew provides legal expertise on a broad range of matters including property, tax and estate planning, wills, trusts and dispute resolution.  Gillespie Macandrew has particular experience of supporting landowning families and is well-regarded for the comprehensive, high quality advice we provide in relation to agricultural matters.
Read more legal advice as a Scottish house
Contact Gillespie MacAndrew
Members can contact us anytime on our dedicated hotline.
The Lycetts group has over 60 years' experience of providing a comprehensive range of insurance, risk management and financial advice to a broad cross section of private and commercial clients. We strive to be a trusted adviser to our clients and are proud of our continued high client satisfaction scores.
Contact
Get in touch directly
The Compton Suite, 1st Floor, Mill Pool House, The Old Mill Complex, Mill Lane, Godalming, Surrey GU7 1EY
Saffery
Chartered accountancy
Saffery is a leading adviser to owners of historic houses. We provide proactive and practical advice to help house owners and their families manage their financial and taxation affairs and preserve their houses, estates and businesses for future generations in the most tax efficient manner.
Contact details
Get in touch directly
71 Queen Victoria Street, London EC4V 4BE

Sarasin & Partners
Wealth management
Sarasin & Partners is an independent specialist global investment manager. As active managers with a flexible offering, we create bespoke investment solutions for UK and international private clients and charities. We aim to deliver excellent long-term investment performance, value for money and exceptional client service. We are particularly experienced in managing multi-generational and trust assets. Our specialist expertise for private clients includes market leadership in ESG (environmental, social and governance) investing, which is embedded across our investment process. For UK clients our service includes tax efficient solutions such as ISAs and SIPPS as well as the Sarasin AIM Portfolio Service. We also offer investment services in Guernsey and can cater for US clients through our SEC licensed subsidiary.
Contact details
Get in touch directly
Juxon House, 100 St Paul's Churchyard, London EC4M 8BU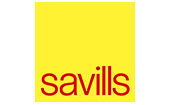 Property consultants advising on all key sectors, offering a broad range of specialist advisory, management and transactional services.
Contact details
Get in touch directly
Roger Wheaton: 33 Margaret Street, Marylebone, London W1G 0JD
Sotheby's
Supporters of our Restoration Award