The Garth
Gardens covering nine acres and designed by renowned architect Walter H Godfrey.
Newchapel Road, Lingfield, Surrey, RH7 6BJ
Get Directions
Free for members
Facilities
Accessible loos

Cafe / restaurant

Easily accessible without car

Garden only

Mostly wheelchair accessible

Parkland / open spaces

Pet friendly

Picnic area
Accessibility
Wheelchair ramps/routes
Accessible toilets
The origins of The Garth, also known as The Garth Pleasure Grounds, go back to 1729 when the Lingfield parish drew up a contract, with a local carpenter Thomas Stanford, to build a new workhouse at a cost of £290. It provided basic schooling for boys making shoes, hats, bonnets and waistcoats.
The garden at the Garth covers 9 acres and was designed in 1919 by a distinguished historic Arts and Crafts buildings and landscape architect Walter H Godfrey (1881-1961). "The Garth Pleasure Grounds" as the garden was described, includes various features designed by Godfrey such as a terrace, gazebo, pergola, bird bath, well, the courtyard bench, small fountain and ornate iron gates.
The grounds were altered in the late 20th Century but a plan of the garden from 1922 shows that it retained many key features from Godfrey's original design. The garden is subdivided into many separate 'rooms', often by hedges or walls, and with paths linking the individual areas. The garden represents an idyllic setting surrounding the former parish workhouse which was also refurbished by Godfrey.
Picnic boxes are available only by prior arrangement via email.
Tea, coffee and cakes will be available for June and July open garden dates.
2022
May and June on select dates for Historic Houses and National Garden Scheme members.
Historic Houses member open dates: 2 – 7, and 16 – 29 May, and 5 – 12 June.
National Garden Scheme open dates: 1 and 8 May.
2022 Christmas special with fairy woodland trails and greetings from Father Christmas from 11 December to 18 December 2022 (1pm to 4pm). Tickets £10 or half price for children up to 12 years of age. Not free for HH members.
For further times, dates and changes please check their website prior to attending.
Please note: The information on the Historic Houses website is advisory, but please always check the website of the house or garden you intend to visit before travelling.
Historic Houses members visit free.
We can open our gates to Historic Houses visitors outside our normal opening dates by private arrangement via email (ab_post@yahoo.com) in advance.
Adult: £7
Children up to 12 years go free.
Group visits: available by appointment. Please contact ab_post@yahoo.com to arrange your visit and confirm the numbers at least a few days ahead of visiting.
Accessibility
Wheelchair ramps/routes
Accessible toilets
We spent time researching the house and grounds and are refurbishing the gardens following the plans we located in the Lewis archives. Our project is still in progress.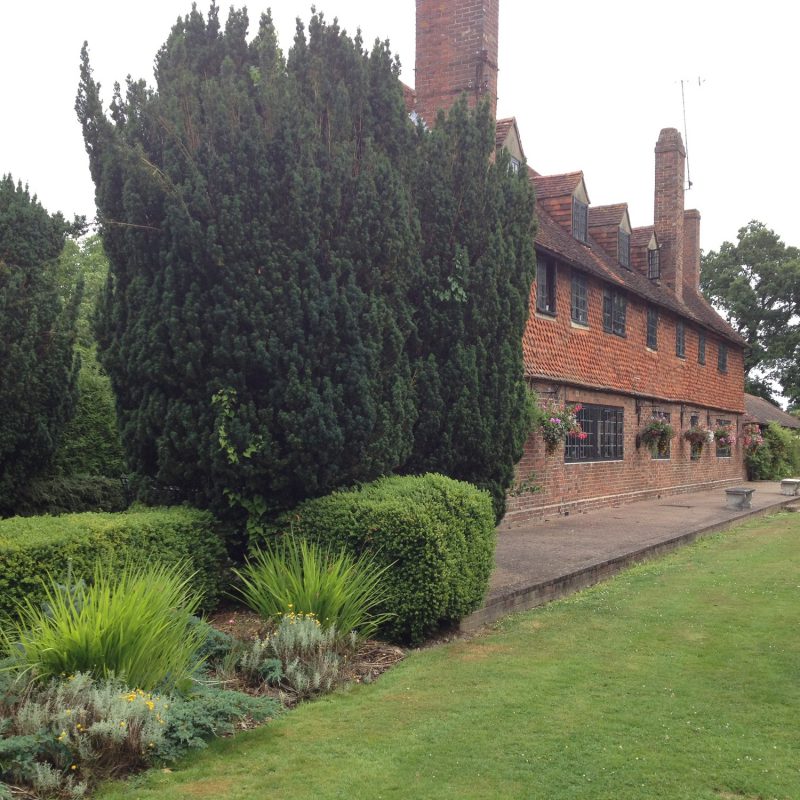 Become a Historic Houses member
Explore the nation's heritage from just £59 per year.
Hundreds of the most beautiful historic houses, castles, and gardens across Britain offer our members free entry.
Receive a quarterly magazine exploring the architecture, collections, and family histories of our grandest and oldest homes, and get an insight into what it takes to keep them standing today.
Enjoy monthly online lectures about the houses and their extraordinary history, presented by experts including house owners, curators and guest lecturers.