Membership FAQs
Our answers to the most frequently asked questions about membership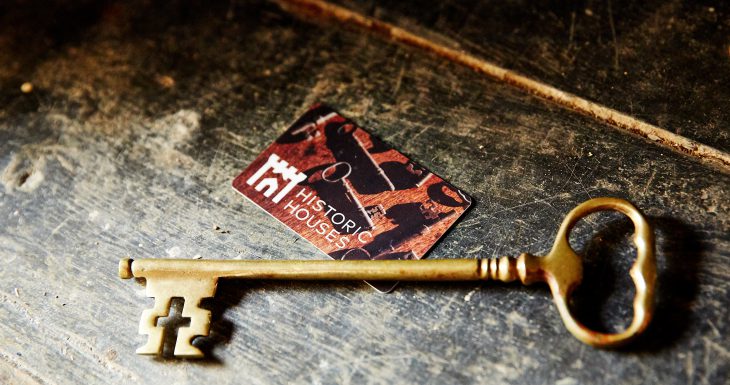 Some of your most frequently asked questions
Do I get free entry such-and-such a place?
Historic Houses members are welcomed for free at hundreds of houses and gardens up and down the UK, during ordinary opening hours, on presentation of their card. However, we don't own or run any places ourselves. All those offers are made independently, by the owners themselves. That means that the exact list of houses and gardens who admit our members for free can and does change. Sometimes places leave (they may have closed, or shifted their business model, or been sold) and sometimes new places join (quite regularly, actually). Our website has the most up-to-date list of places who participate in our access scheme, but even then you need to check with any property you want to see before you travel, as arrangements can change even at short notice (for example, somewhere may be closed for filming, or may have a special event on).
In short, membership is not a guarantee of any particular place being free for members, and if somewhere offers free entry when you join up that is not necessarily a guarantee that it will continue that offer right the way through the twelve months of your membership.
But if you just want to discover and explore new places, and support independent heritage on the way, our membership remains the best value way to do it!
We never discount our membership ourselves. We think it's great value at the standard price, and we charge the same price to everyone regardless of age, circumstances, etc. It's a bit cheaper per person if your household has more than one person in it, but only because we save a little money on the overheads. In general, our pricing is guided by the money we pay out to our member places when our members use their cards to visit for free – which means we have very little wiggle-room.
We're aware that some of our advertising partners use the advertising budget that we spend on them to make discount codes available to their own audiences, who wouldn't otherwise have heard of us. (For example, we know that there is a company who use their budget to offer their own customers a slightly reduced price Historic Houses membership in the first year as a 'thank you' for shopping with them). If you found us through one of those channels, great! We're pleased that the word got out. But ultimately, that's a matter for the other company. We like to think that if you have just come across us, perhaps as a result of our own adverts, or word of mouth, you'll think that the list price is a good deal for supporting independent heritage and enjoying lots of free access, our magazine, online content, etc.
I need a carer to visit places. Do I have to buy two memberships?
No, you don't need to buy an extra membership for a carer. We don't want to penalise people who need a helper or carer to enjoy visiting our houses and gardens. If you have any kind of full membership, and can provide evidence of needing a carer to get about (see below), we will issue you with a free carer card in addition to your own named card.
The card cannot be used on its own – it isn't a membership – but can be used by anyone accompanying a member in need. It will say 'Carer escort for <NAME OF MEMBER>'.
If you are a carer and  you want to be able to visit our places on your own sometimes, not purely as a helper for the person you care for, then you will need your own named membership, at the usual price.
We ask members who are applying for an additional card for a carer to provide us with some evidence that they need a carer to visit our properties. We will accept one or more of the following types of evidence (preferably in photographed, photocopied or scanned form, as we cannot accept responsibility for returning originals).
Evidence we accept
Type A: evidence relating to the member – showing they need care (no existing relationship with a carer need be proved):
A letter from the local authority of the member confirming that they are in receipt of a Personal Independence Payment (the replacement for the Disability Living Allowance)
A letter from social services confirming the member's registration as blind or partially sighted
A letter confirming that the member has been accepted for the Blue Badge scheme
Type B: evidence relating to a carer – showing that they are recognised as a carer for the member in question
A letter from the local authority of the carer confirming that they are in receipt of Carer's Allowance, or are in some other way recognised as a carer by the local authority
A letter from a GP confirming that the carer has registered with them as a carer
A registered carer card provided as part of another scheme (e.g. CredAbility Access Card, CEA Card, etc)
Contact us about other cases
Don't see your situation in the list above?
If none of the above apply to you but you think you have a valid case for a free carer card, get in touch with our membership department and we'll be happy to talk about what we can make work.