Bodrhyddan Hall
The home of the Lords Langford for over 500 years, the gardens include a formal Victorian parterre designed by W A Nesfield.
Rhuddlan, Denbighshire, LL18 5SB
Get Directions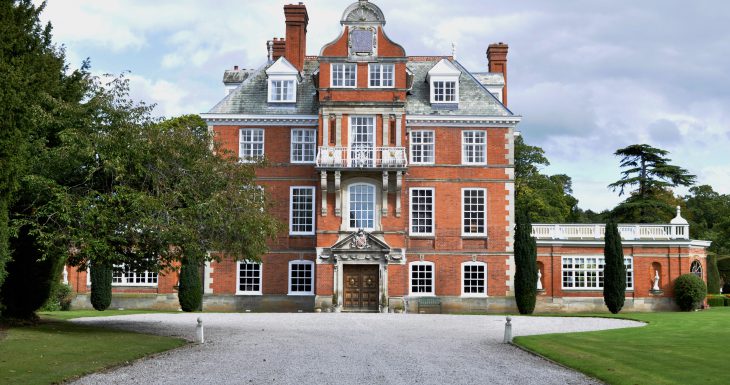 Free for members
Facilities
Cafe / restaurant

Easily accessible without car

Free parking

Parkland / open spaces

Pet friendly

Picnic area
Accessibility
Accessible parking
Wheelchair ramps/routes
Guide dogs welcome
Accessible toilets
Bodrhyddan Hall is a Grade I listed building and has been the home of Lord Langford and his family for over 500 years.
Set in several acres of stunning formal gardens and reclaimed woodland, the house is one of the few remaining family-owned stately homes in Wales.
Bodrhyddan is largely of 17th century design with notable Victorian additions and contains an extensive historical collection. Notable examples include arms & armour, a variety of fine art and portraits, and a 3,000 year old Egyptian mummy & Sarcophagus.
June to September: Tuesdays and Thursdays, 2pm to 5pm.
Bodrhyddan Hall welcomes visitors on Tuesdays and Thursdays (between 14:00-17:00) from June to September when the gardens are fully in bloom. We invite you to see our grounds and enjoy a peaceful woodland walk.
We are pleased to offer guided tours throughout the Hall with our passionate guides. The tour lasts approximately 90 minutes and showcases artwork, furniture, arms and armour and even an Egyptian mummy.
Please note: The information on the Historic Houses website is advisory, but please always check the website of the house or garden you intend to visit before travelling.
House and gardens: £10
Gardens only: £5
Historic Houses members: free (use discount code 'Bodhallhh' when booking on Eventbrite – you will still be required to show your valid membership card on the day of the visit)
We welcome groups and are able to provide light refreshments when booked in advance.
Please contact Tom to arrange a group visit.
info@bodrhyddan.co.uk
01745 590155
Tailored tour for younger visitors.
Accessibility
Accessible parking
Wheelchair ramps/routes
Guide dogs welcome
Accessible toilets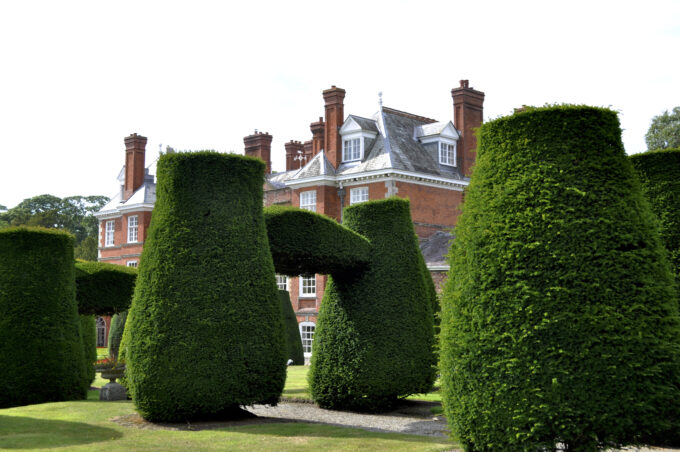 Bodrhyddan Hall, Sir Ddinbych
Mae Bodrhyddan Hall yn adeilad rhestredig Gradd I ac mae wedi bod yn gartref i'r Arglwydd Langford a'i deulu ers dros 500 mlynedd. Mae wedi'i leoli mewn nifer o erwau o erddi ffurfiol hardd a choetir wedi'i adfer. Mae'r tŷ yn un o'r ychydig blastai yng Nghymru heddiw sy'n eiddo i'r teulu.
Mae dyluniad Bodrhyddan yn perthyn i'r 17eg ganrif gan mwyaf er bod rhannau Fictoraidd arbennig wedi'u hychwanegu yn ddiweddarach. Mae'n cynnwys casgliad hanesyddol sylweddol. Ceir enghreifftiau arbennig gan gynnwys arfau ac arfwisgoedd, casgliadau o gelf gain a phortreadau, ac arch garreg a mymi sy'n 3,000 o flynyddoedd oed.
Become a Historic Houses member
Explore the nation's heritage from just £65 per year.
Hundreds of the most beautiful historic houses, castles, and gardens across Britain offer our members free entry.
Also: receive a quarterly magazine, enjoy monthly online lectures, get exclusive invitations to buy tickets for behind-the-scenes tours, and take up a range of special offers on holidays, books, and other products you might like.