Your 'invitation to view'
Find exclusive owner-guided tours of some of Britain's most amazing private houses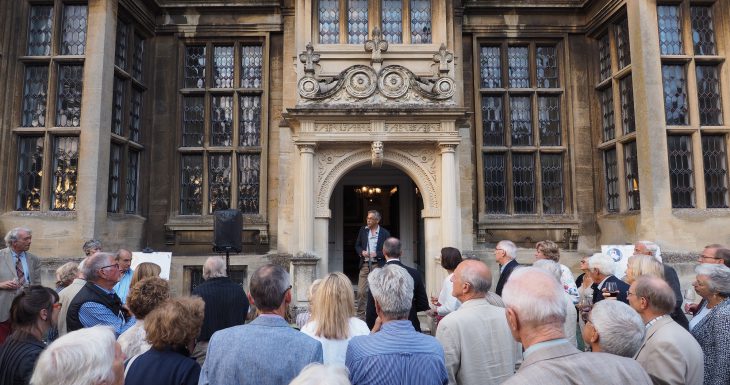 Looking forward to normality
Indoor tours are now allowed to take place in accordance with government advice on social distancing between groups of six people or two households. Face coverings are still required inside except when eating or drinking.
In time, we will list tours here in date order and make them searchable. For now, we're providing links to enable you to book tours, but you should be aware that arrangements may change if the roadmap unfolds at a different pace to that the government hopes for.
Gift vouchers
We've recently brought our ticketing in-house. If you have an Invitation to View gift voucher you'll need to call or email us to redeem it. Calls will not incur the telephone booking fee that otherwise applies to tickets booked over the phone.
Redeem your gift voucher
Pat Jacobs, Tours and Access Officer, can help existing gift voucher holders redeem their credit
We aren't selling new gift vouchers just yet, while the new system beds in, but they'll go on sale here later in the year.
Terms of booking
Make sure you've read the terms on which all tours on our 'Invitation to View' platform are booked.


Historic Houses Handbook 2021
If you prefer to read about the tours in our handbook, the latest issue is available to read in full-screen here. You are also welcome to download it to enjoy offline. The tour section starts on page 84.