Hartsheath
Mold, Flintshire
Stone-built mansion-house, its current form the work of Charles James Mathews, a little known-pupil of A C Pugin.
Key Information
Free for members

Free parking
Getting Here
Opening Times
Admission
Hartsheath is a Grade II* 18th and 19th-century country house, set in a 19th-century landscape park.
The Drawing Room has trompe l'oeil decoration with pineapple motifs. The house also contains a unique collection of Welsh watercolours and works by the "Jewish Holbein" Isidor Kaufmann, as well as interesting collection of furniture and porcelain.
There is a six-acre garden for visitors to explore.
Please also see the Tours tab if you'd like to join a private guided tour of Hartsheath.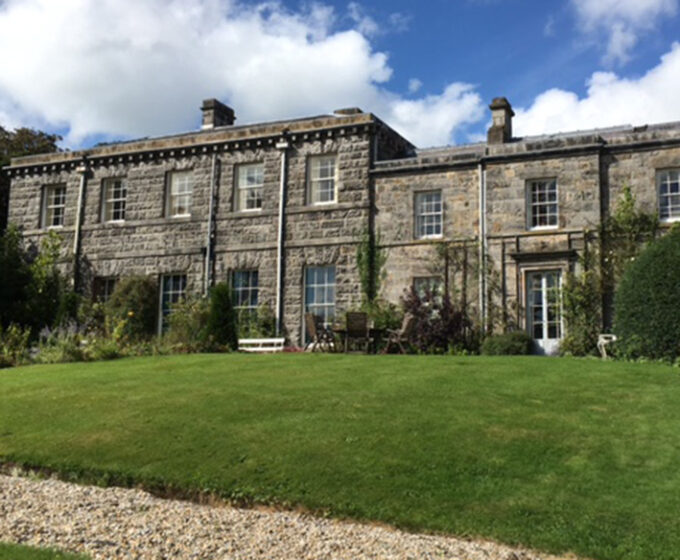 Hartsheath, Sir y Fflint
Mae Hartsheath yn dŷ gwledig Gradd II* o'r 18fed a'r 19eg ganrif, wedi'i leoli mewn parc wedi'i dirweddu o'r 19eg ganrif.
Mae'r Ystafell Groeso wedi'i haddurno â thechneg trompe l'oeil gyda motiffau pîn-afal. Mae'r tŷ hefyd yn cynnwys casgliad unigryw o ddarluniau dyfrlliw Cymreig a gweithiau gan Isidor Kaufmann "Holbein Iddewig", yn ogystal â chasgliad diddorol o ddodrefn a phorslen.
Become a Historic Houses member
Explore the nation's heritage from just £56 per year.
Hundreds of the most beautiful historic houses, castles, and gardens across Britain offer our members free entry.
Receive a quarterly magazine exploring the architecture, collections, and family histories of our grandest and oldest homes, and get an insight into what it takes to keep them standing today.
Enjoy monthly online lectures about the houses and their extraordinary history, presented by experts including house owners, curators and guest lecturers.