Picton Castle & Gardens
A medieval castle enriched with Georgian creativity.
Haverfordwest, Pembrokeshire, SA62 4AS
Get Directions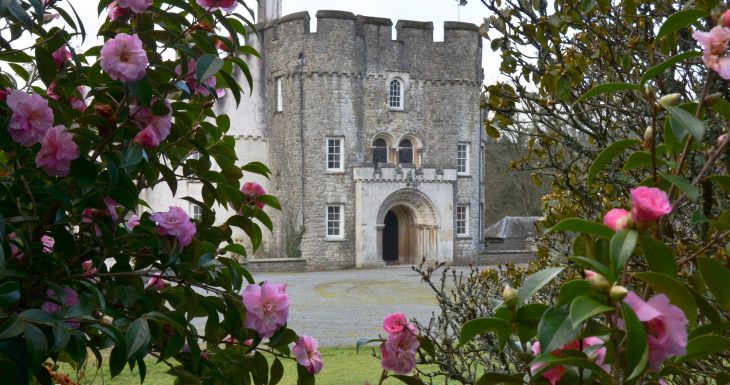 Free for members
Facilities
Accessible loos

Accessible parking

Cafe / restaurant

Facilities for children

Free parking

Mostly wheelchair accessible

Parkland / open spaces

Pet friendly

Picnic area

Shop
Accessibility
Guide dogs welcome
Wheelchair ramps/routes
Accessible parking
Accessible toilets
Surrounded by a spectacular 40 acre RHS Partner Garden, Picton Castle originated in the 13th century, with a splendid Georgian wing added in the 1790s.
A treasured family home for over 700 years, the elegant rooms feature magnificent fireplaces by Sir Henry Cheere, and fine works of art, including the controversial 'Picton Renoir'.
Picton Castle is a most unusual ancient building, as it is a fully developed medieval castle that was transformed into a stately home in the 18th century. From the outside with its four symmetrically spaced half round towers and gatehouse entrance flanked by two narrower towers it is based upon patterns of Irish castles of the period and is the only one of this type in the mainland UK.
As soon as you enter the Castle it is revealed not to have an inner courtyard and keep but rather a series of finely planned rooms typical of the grand country house that it is.
2022
November to March: Daily, 10am to 4pm, tours at noon, 1pm; closed 24 to 26 Dec, 1 Jan.
April to October: Daily, 9am to 5pm, tours 11am, noon, 2pm and 3pm.
Please note: The information on the Historic Houses website is advisory, but please always check the website of the house or garden you intend to visit before travelling.
Historic Houses members visit for free and do not need to pre-book. Guided tours of the castle can only be booked on arrival at the ticket office, so arrive early to avoid disappointment if possible.
Accessibility
Guide dogs welcome
Wheelchair ramps/routes
Accessible parking
Accessible toilets
Her Majesty The Queen and Prince Philip visited the Castle for lunch in 2014. Picton's Head Gardener recalls anextraordinary feeling of seeing such a familiar face in real life. He assumed she would be seven foot tall - she's not! On her last visit, in the 1960's, the Queen liked the curtains in our White and Gold Drawing Room so much, similar ones were commissioned for the Palace of Holyrood.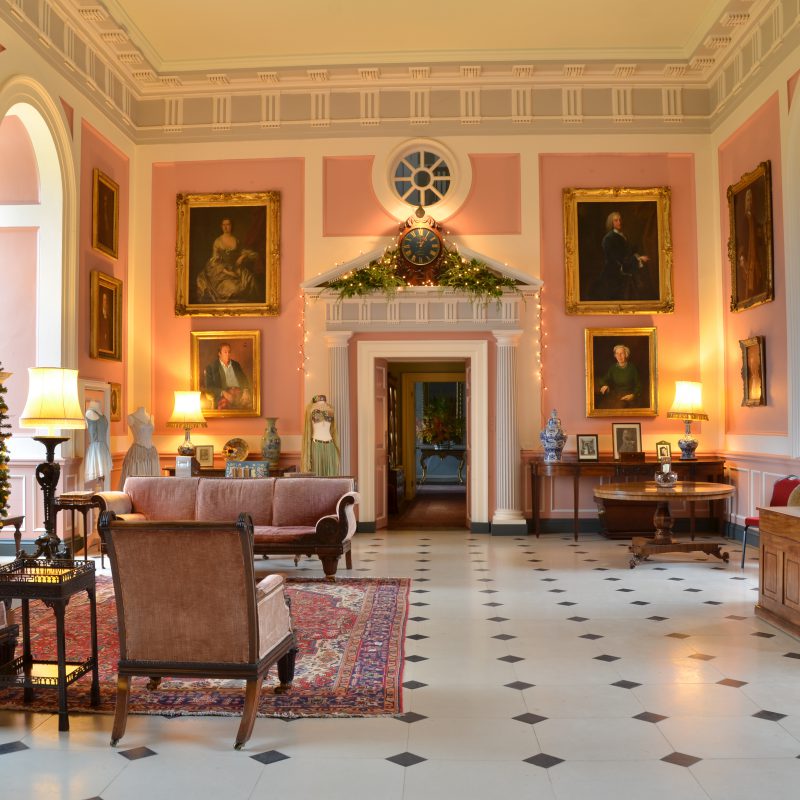 Castell Pictwn, Hwlffordd
Mae hwn wedi bod yn gartref teuluol arbennig dros 700 mlynedd, ac mae'r ystafelloedd hardd yn cynnwys lleoedd tân godidog gan Syr Henry Cheere, a gweithiau celf cain, gan gynnwys y 'Renoir Pictwn' dadleuol.
Mae Castell Pictwn yn adeilad hynafol anarferol iawn, gan ei fod yn gastell canoloesol gwreiddiol a drawsnewidiwyd yn gartref urddasol yn y 18fed ganrif. O'r tu allan gyda'i bedwar tŵr hanner crwn wedi'u gosod yn gymesur a dau dŵr culach o boptu mynedfa'r porthdy, mae'n seiliedig ar batrymau cestyll Gwyddelig y cyfnod a dyma'r unig un o'r math hwn ar dir mawr y DU.
Become a Historic Houses member
Explore the nation's heritage from just £59 per year.
Hundreds of the most beautiful historic houses, castles, and gardens across Britain offer our members free entry.
Receive a quarterly magazine exploring the architecture, collections, and family histories of our grandest and oldest homes, and get an insight into what it takes to keep them standing today.
Enjoy monthly online lectures about the houses and their extraordinary history, presented by experts including house owners, curators and guest lecturers.