The ten best gardens to visit in the Midlands this August
Enjoy the acres of green space and chirping nature across the Midlands this August. Have a read through our list to pinpoint exactly which gardens you should be heading to.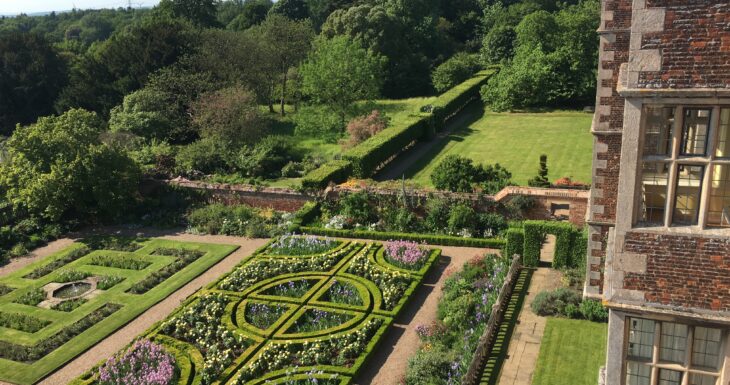 The Midlands is a region full of cultural and historical significance. Not only does it have a high concentration of historic houses, but many of the houses in the region possess some of the most beautiful gardens in the country. With the weather we've already been treated to this summer, it'd be a waste not to spend the sunny days visiting the blossoming Gardens that act as the heart and soul of counties such as Leicestershire, Nottinghamshire, and Lincolnshire.
Without further ado, here are the ten best gardens to visit in this part of the country…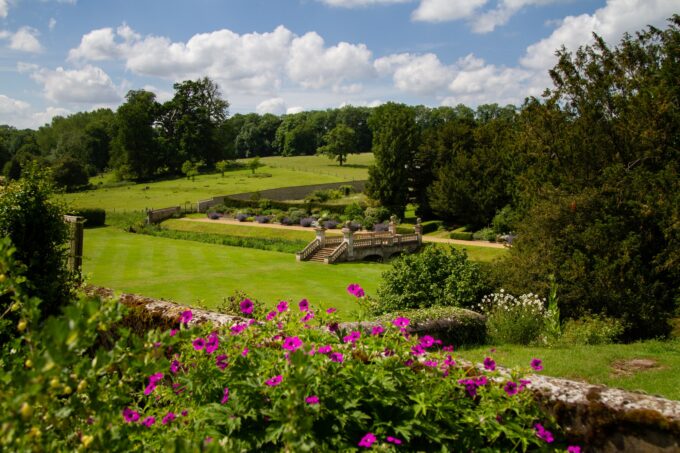 Easton Walled Gardens, Grantham
Since 2001, Ursula and Fred Cholmeley have restored this ancient garden from an overgrown wilderness to the nationally important garden it once was.
The restoration continues year on year with innovative new planting schemes and currently includes herbaceous borders, roses, sweet peas, spring bulbs, cutflower and vegetable gardens set off by limestone buildings and surrounded by beautiful parkland.
Meadow areas increase in diversity each year – it is intended that this should be a garden that works for humans and wildlife.
The Gardens are open Wednesdays to Sundays and Bank Holiday Mondays, 11am – 4pm
Explore Easton Walled Gardens Here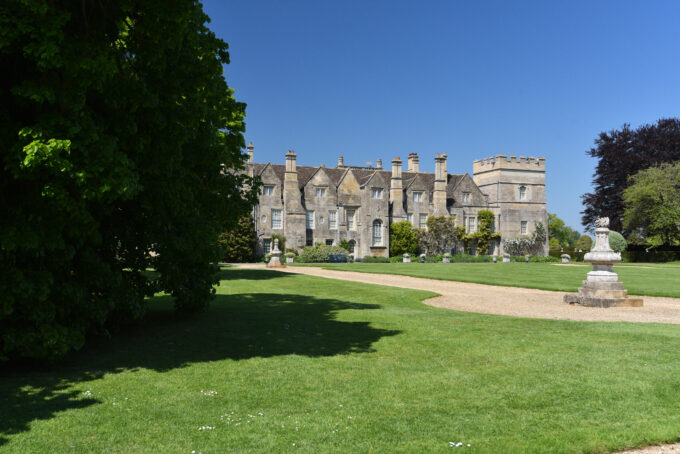 Grimsthorpe Castle, Lincolnshire
Grimsthorpe Castle sits amongst rolling Lincolnshire countryside surrounded by gardens, extensive historic woodland and a 50-acre lake. Descendants of the deer that King Henry VIII hunted now roam the parkland, grazing under ancient oaks.
Families love the adventure playground and miles of traffic-free trails that provide a safe haven to spot wildlife and other hidden delights.
The Park and Garden are open for visitors 10:30am to 6pm, Sundays to Thursdays.
Explore Grimsthorpe Castle here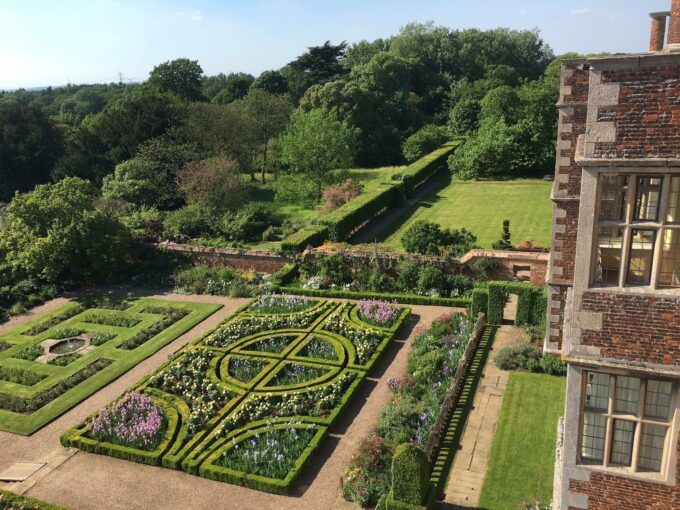 Doddington Hall and Gardens, Lincolnshire
For many, the Gardens at Doddington are just as spectacular as the Hall itself. Remaining faithful to the original Elizabethan layout, mellow walls provide the framework for the formal East Front and West Gardens. Beyond the West Gardens begin the lovingly restored Wild Gardens.
Over the generations, most recently by Antony and Victoria Jarvis and Claire and James Birch, the gardens at Doddington have been restored, cared for, nurtured, and developed to their fullest potential.
The Gardens are Open on Wednesdays, Fridays, Sundays, and Bank Holiday Mondays, 10am – 4pm.
Explore Doddington Hall and Gardens here
Did you know?
Many say that the Midlands is full of grounded people. Well, that's no surprise as the man who discovered gravity – Sir Isaac Newton – was born and raised in the Midlands. Yep, that's right, arguably the most ground-breaking and influential scientist in history grew up in Grantham, East Midlands.
If you're heading towards any historic houses in this area, keep an eye out for perhaps the most famous apple tree in the world!
Arbury Hall, Warwickshire
The gardens at Arbury divide into separate areas, one of the most picturesque of which is the Rose Garden surrounded by an ancient yew hedge. Spring flowers are profuse and in June rhododendrons, azaleas and giant wisteria provide a beautiful environment for the visitors.
Arbury Hall Gardens are open to the public on the Bank Holiday Sundays and Mondays from Easter to the end of August, 1pm – 6pm.
Explore Arbury Hall here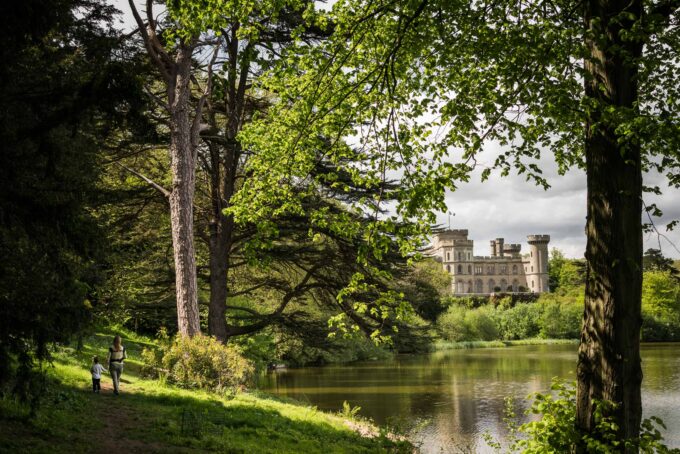 Eastnor Castle, Herefordshire
Located in the peaceful surroundings of the Herefordshire countryside and sitting at the foot of the beautiful and historic Malvern Hills, Eastnor Castle sits in 100 acres of grounds and is surrounded by a 5,000 acre estate.
In the grounds you will find an arboretum containing the finest collection of Cedars in Britain with tree trails and rope swings. There are several play areas and an established yew maze which was planted in 1994.
The Castle and Grounds are open Sunday 24 July – Thursday 25 August, Sunday to Thursday, and then Sunday 28 August – Monday 29 August.
Explore Eastnor Castle here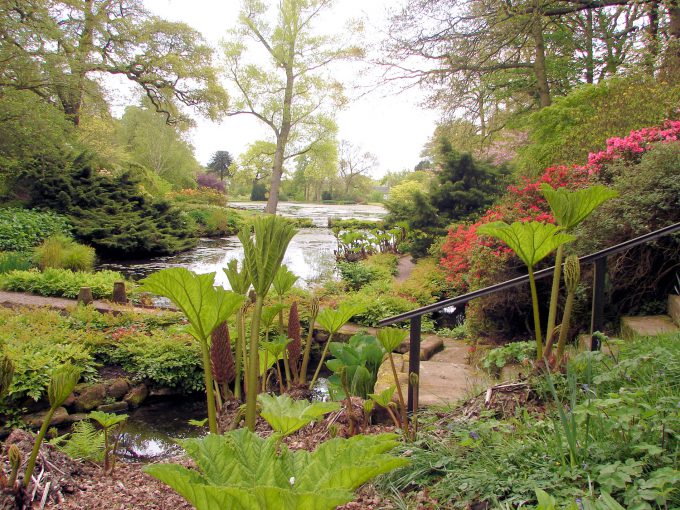 Hodnet Hall Gardens, Shropshire
Over 60 acres of colourful flowers, magnificent forest trees, sweeping lawns and a chain of ornamental pools along the cultivated garden valley and providing a natural habitat for wildfowl and other wildlife.
Whatever the season, visitors will always find something fresh and interesting to ensure an enjoyable outing.
Open every Wednesday, Sunday, and Bank Holiday Monday from Sunday 13 March to Wednesday 30 October.
Explore Hodnet Hall Gardens here
Did you know?
Another staple of British history born and raised in the Midlands is William Shakespeare. The playwright and poet was born in Stratford-upon-Avon and went on to become widely regarded as the greatest writer of his time. Despite spending much of his acting and writing career in London, he spent both his early years and his later years in the West Midlands, before his death in 1616.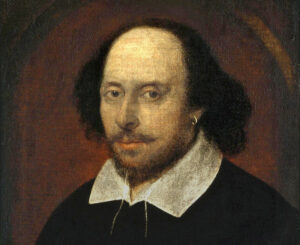 Visit the Midlands without a car
While your first thought might be to jump in a car and drive over to the houses and gardens you see here, we're really keen to encourage you to think about alternative means of transport to visit these wonderful places. That's why we've teamed up with Good Journey to help you design more sustainable routes for your trip to historic houses and gardens. Take a look at their website for further information.
Become a Historic Houses member
Explore the nation's heritage from just £65 per year.
Hundreds of the most beautiful historic houses, castles, and gardens across Britain offer our members free entry.
Also: receive a quarterly magazine, enjoy monthly online lectures, get exclusive invitations to buy tickets for behind-the-scenes tours, and take up a range of special offers on holidays, books, and other products you might like.