Free for members
Facilities
Accessible loos

Accessible parking

Cafe / restaurant

Easily accessible without car

Free parking

Mostly wheelchair accessible

Parkland / open spaces

Pet friendly

Picnic area

Shop
Accessibility
Accessible parking
Accessible toilets
Wheelchair ramps/routes
Guide dogs welcome
Arbury Hall has been the seat of the Newdegate family for over 450 years and is the ancestral home of Viscount Daventry.
This Tudor/Elizabethan House was Gothicised by Sir Roger Newdegate in the 18th Century and is regarded as the 'Gothic Gem' of the Midlands.
The principal rooms, with their soaring fan vaulted ceilings, plunging pendants and filigree tracery, stand as a most breathtaking and complete example of early Gothic Revival architecture and provide a unique and fascinating venue for corporate entertaining, product launches, fashion shoots and activity days.
Exclusive use of this historic Hall, its gardens and parkland is offered to clients. The hall stands in the middle of beautiful parkland with landscaped gardens of rolling lawns, lakes and winding wooded walks.
Spring flowers are profuse and in June rhododendrons, azaleas and giant wisteria provide a beautiful environment for the visitors. George Eliot, the novelist, was born on the estate and Arbury Hall and Sir Roger Newdegate were immortalised in her book 'Scenes of a Clerical Life'.
Please note: The information on the Historic Houses website is advisory, but please always check the website of the house or garden you intend to visit before travelling.
View website
The Hall, Gardens and Stable Tearooms will be open to the public on the following weekends in 2024.
Sunday 31 March & Monday 1 April
Sunday 5 & Monday 6 May
Sunday 26 & Monday 27 May
Sunday 25 & Monday 26 August
Gardens admission only free for Historic Houses members.
To visit the Hall, Historic Houses members must pay.
Adults (Hall & Gardens) £12.00
Child £6.50
Family (2+2) £28.00
Adults (Gardens Only) £7.50
Child £6.00
Free Parking, dogs on leads in gardens only.
Arbury Hall and Gardens are open for the exclusive use of private groups (25+) or corporate events weekdays from April to September by prior arrangement with the Events Secretary.
Arbury Hall is a stunning Elizabethan mansion house whose internal rooms were part of the Gothic Revival architecture of the second half of the 18th century, surrounded by over 100 acres of beautiful landscaped gardens and parkland.
Private tour guests can enjoy a guided tour of the Hall with the breathtaking splendour of the stunning fan vaulted ceilings, filigree tracery and plunging pendants. The sheer ambience of the historic rooms will ensure that any tour or corporate event will be remembered as a very special occasion. The Stable Tea Rooms are available for refreshments for exclusive use during private tours of the Hall. Tea Rooms must be booked at time of tour booking.
Arbury Hall is ideally located for clients seeking a venue close to the heart of England.
Accessibility
Accessible parking
Accessible toilets
Wheelchair ramps/routes
Guide dogs welcome
Getting here
Arbury, Warwickshire
Main entrance is at ///punch.punt.palace. What does this mean?
Situated in the heart of England and convenient to the major motorways. 2m SW of Nuneaton. 1m W of A444.
Nuneaton 5 mins. Birmingham City Centre 30 mins. London 2 hrs. Coventry 20 mins.
Please enter via the Round Towers using CV10 7NF for SatNav (not the Hall postcode).
For more information see our website: www.arburyestate.co.uk or telephone 01676 540529.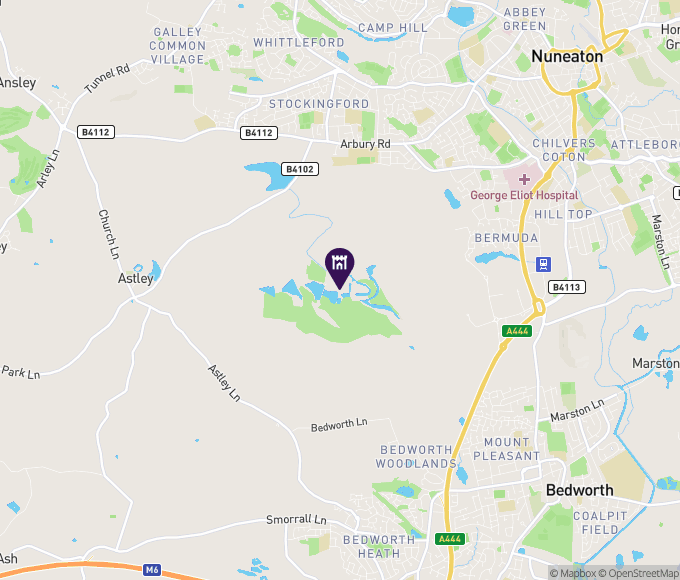 Mary Ann Evans, better known as George Eliot, was born in 1819 at South Farm on the Arbury Estate, where her father was for many years the agent.
Several of her novels have as their setting, the Warwickshire countryside that she had known in her youth, in particular the Scenes of Clerical Life, which were first published in 1857.
Cheveral Manor, which figures so prominently in this series of novels, is Arbury, and Sir Christopher Cheverel, its benevolent and cultivated owner, is Sir Roger Newdigate.  In Mr Gilfil's Love-Story George Eliot describes how Cheverel Manor was growing from ugliness into beauty at the hands of Sir Christopher and this story is derived entirely from Sir Roger Newdigate's transformation of Arbury from an Elizabethan house into a Gothick one in the second half of the eighteenth century, an operation which was still sufficiently alive in the minds of those who witnessed it.
George Eliot was writing in the middle of Queen Victoria's reign, when the protracted struggle between the Classical and the Gothick schools of architecture  "the Battle of the Styles"  was as good as won by the Gothick supporters.
But the Victorian era is now sufficiently distant for its products to arouse interest and even admiration, and Arbury, as an outstanding example of the Gothick Revival style from which so much Victorian architecture stemmed, is a document of particular importance.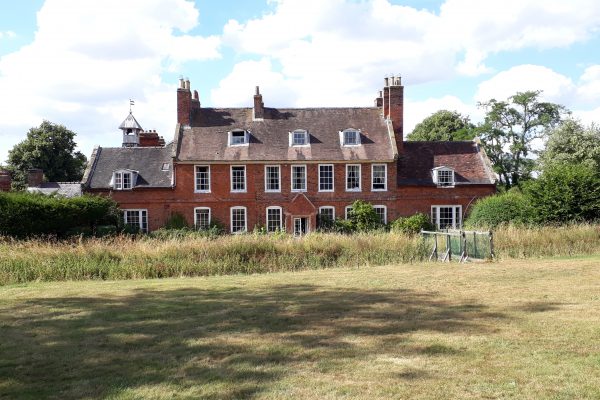 Not free for members
Main Street, Cotesbach, Near Lutterworth, LE17 4HX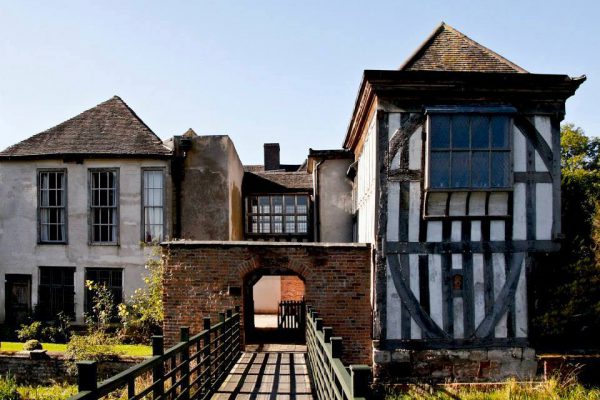 Free for members
Middleton, Tamworth, Staffordshire, B78 2AE
Become a Historic Houses member
Explore the nation's heritage from just £65 per year.
Hundreds of the most beautiful historic houses, castles, and gardens across Britain offer our members free entry.
Also: receive a quarterly magazine, enjoy monthly online lectures, get exclusive invitations to buy tickets for behind-the-scenes tours, and take up a range of special offers on holidays, books, and other products you might like.