Fairfax House
Used as a cinema and ballroom from the 1920s, a pair of Georgian houses expertly restored in recent years.
Castlegate, York, YO1 9RN
Get Directions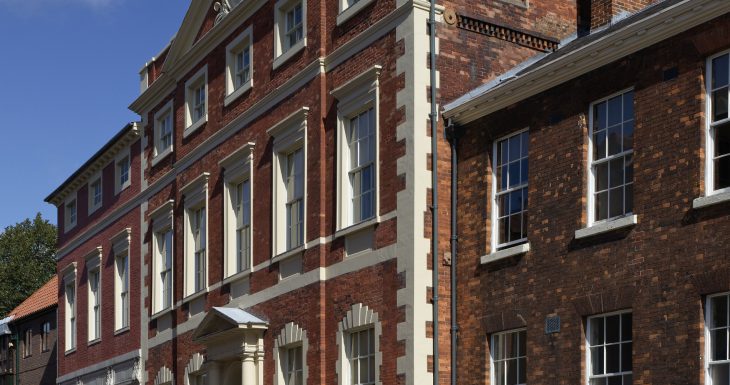 Free for members
Facilities
Easily accessible without car

No loos

No parking

Shop
Accessibility
Unfortunately only the ground floor is accessible.
Guide dogs are welcome.
Unlock the splendour within one of England's finest Georgian townhouses and let Fairfax House transport you to the glory days of city-living in 18th-century York.
Originally the winter home of Viscount Fairfax and his daughter Anne, Fairfax House's richly decorated interiors and magnificent stucco ceilings make it a masterpiece of Georgian design and architecture.
Set in the heart of York, Fairfax House reveals the domestic interiors in which these Georgians would have walked, the tastes and fashions of the day for architecture, interior decoration, food and furnishings, as well as the customs and habits of York's wealthy gentry and aristocracy.
2022
22 January – 31 December (excluding Christmas).
Opening times are Saturday – Thursday, 11-4pm (last admission 3.30pm). We also run guided tours on Fridays at 11am and 2pm.
Pre-booking is available, however walk-ins are welcome. We recommend pre-booking for guided tours as they fill up quickly and spaces are limited.
Please note: The information on the Historic Houses website is advisory, but please always check the website of the house or garden you intend to visit before travelling.
Historic Houses members visit for free. To book members should select the free 'Affiliate Schemes' ticket option on Art Tickets (accessible via a link on our website). Membership cards should be shown on arrival.
Adult: £7.50
Concession: £6.00 (over 60s and students)
Children under 16 are free.
Family ticket (2 adults, 3 children): £17.50
If you are looking for a special experience for a group, large or small, historic 'hidden gem' Fairfax House in the heart of York offers something of interest for all your party.
Our range of group tours bring this superb townhouse to life, exploring its fascinating history and eighteenth century collections which include some of the best examples English cabinet-making and Chippendale furniture.
Whether you want a daytime guided tour or private evening visit, our team of experienced guides will help you.
Fairfax House welcomes visits from schools.
Education visits will transport you back in time to the 18TH century and reveal how Georgian families lived.
We explore what it was like to live in a Georgian house without electricity and modern conveniences, the contrast between the world of comfort and privilege 'above stairs' and the hard-working lives of the servants 'below stairs', the types of food that people ate and the differences between the 18th century and today.
We aim to promote understanding of the past and the enjoyment of Fairfax House as a place of historic interest. Trips must be booked in advance and we encourage you to contact us to discuss the particular requirements of your school or college.
Accessibility
Unfortunately only the ground floor is accessible.
Guide dogs are welcome.
Fairfax House: In Pictures
Getting here
Castlegate, York, YO1 9RN
Fairfax House is quickly and easily reached on foot and is within minutes of all of York's major attractions.
It is located opposite Clifford's Tower and The Hilton. It is also close to Jorvik Viking Centre, the Coppergate Centre and the York Castle Museum. Look for signs to any of these attractions to help find your way to the museum.
York is served by a Park & Ride Bus Service with stops at many convenient locations around York and close to Fairfax House.
Fairfax house is less than 10 minutes walk from York Railway Station, a major station with connections to destinations across the UK
Taxis are usually available directly outside of the station on a rank.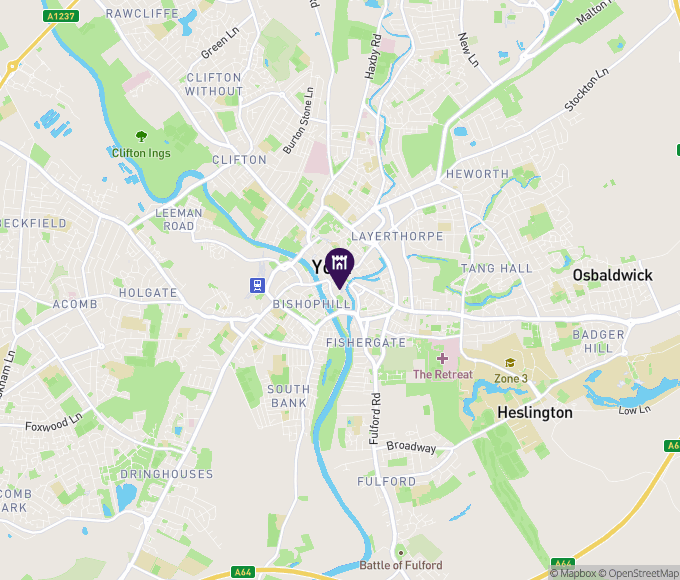 Evoking a life of grandeur
Fairfax House was a place where the winter season could be enjoyed, and with it, all the entertainments and social engagements that this centre for 'polite society' had to offer. A beautiful collection of furniture brings the house alive and creates a special feeling of warmth.
It evokes a life once lived in comfort and grandeur, vividly recalling a lost world of townhouse-living in the 1760s.
Where stories unfold
Fairfax House opens a door to the world of Georgian city life: dissolute pleasures, sumptuous entertainments, extravagant food and drink and resplendent townhouse interiors.
Looking to visit Fairfax House?
Fairfax House is open to the public between January and December annually, excluding the Christmas. Their opening times are Saturday – Thursday, 11-4pm (last admission 3.30pm), and they also run guided tours on Fridays at 11am and 2pm. See our Opening Times tab above.
If you're interested in joining Historic Houses as a member, you can find out more about membership below. Members enjoy free access to almost three hundred independently owned historic houses across the UK for free using their membership card, as well as a quarterly magazine and monthly online lectures about the houses.
Other houses members can visit nearby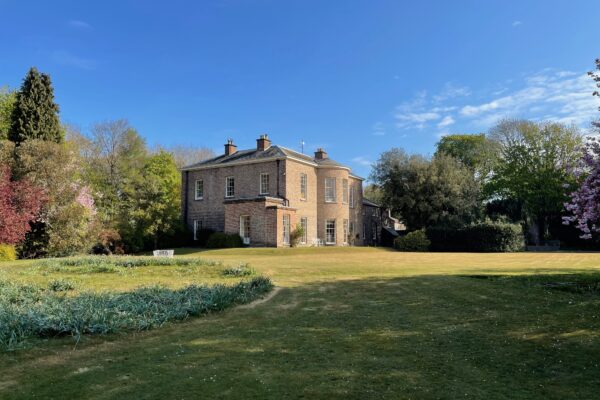 Free for members
Warthill, York, North Yorkshire, YO19 5XJ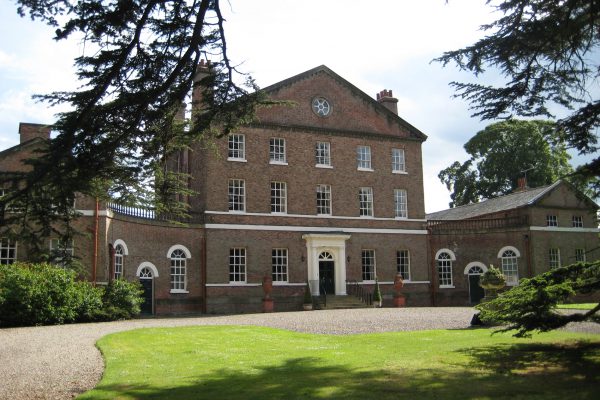 Free for members
Sutton-on-the-Forest, York, YO61 1DP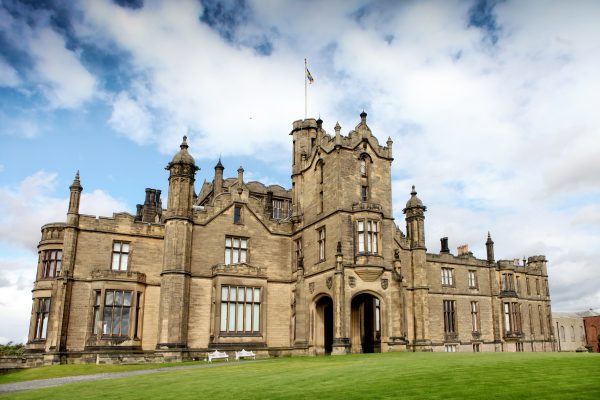 Free for members
Allerton Park, near Knaresborough, North Yorkshire, HG5 0SE
Become a Historic Houses member
Explore the nation's heritage from just £65 per year.
Hundreds of the most beautiful historic houses, castles, and gardens across Britain offer our members free entry.
Also: receive a quarterly magazine, enjoy monthly online lectures, get exclusive invitations to buy tickets for behind-the-scenes tours, and take up a range of special offers on holidays, books, and other products you might like.