Health and wellbeing case studies
From exercise to mindfulness, being around beautiful things to being in the great outdoors - historic houses offer the perfect place for boosting physical and mental wellbeing, and these examples show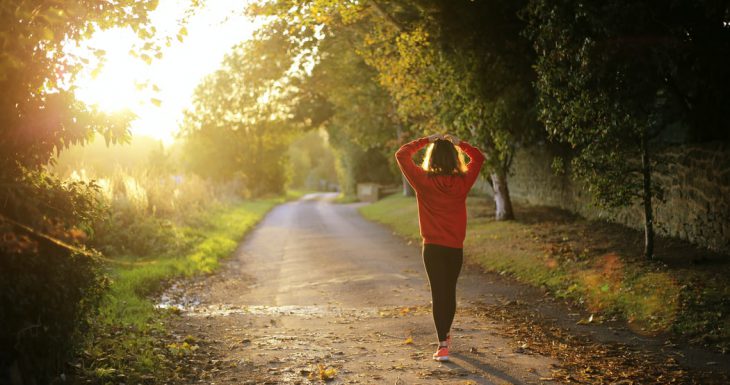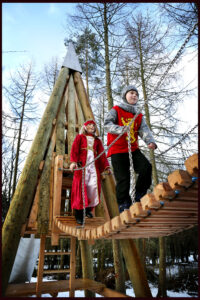 Learning in a Heritage Landscape
Abbotsford, Scottish Borders
The Abbotsford Trust's community engagement project, Learning in a Heritage Landscape, was inspired by Sir Walter Scott's passion for the outdoors. Not only the leading Scottish writer of his age, he was also a champion of health and wellbeing long before it was popular, and believed that fresh air, social interaction and physical activity had multiple health benefits.
The project drew upon this philosophy by encouraging participants to engage with their own health and wellbeing alongside Abbotsford's unique built and natural heritage. The project aimed to offer new skills and enhance employability for young job seekers and adults experiencing long-term unemployment. Through the project, 58 local people engaged with a programme of horticultural and creative tasks that developed a range of life and work skills.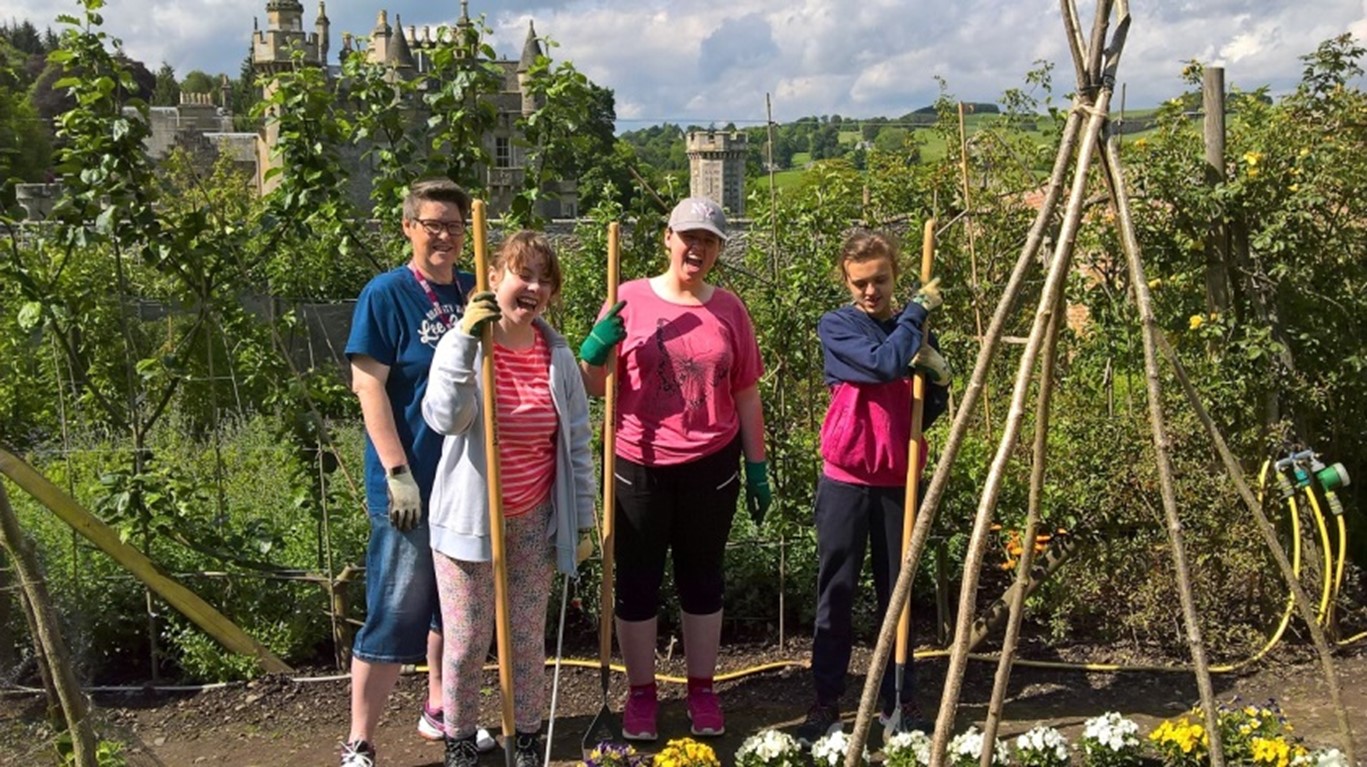 The wellbeing elements of the programme involved woodland art, poetry writing, tree planting, mindfulness sessions and sensory trails. On the skills side, participants gained practical experience of horticulture, forestry and estate management through hands-on tasks in the gardens and woodland. Numeracy skills were developed through practical activities such as calculating the height of trees and weighing the harvest, whilst personal journals filled with poetry, creative writing and reports helped to improve literacy skills. Feedback from participants and organisational partners consistently praised the project for developing confidence, communication skills and independence, and all participants reported a heightened knowledge of the natural world.
'This project reached out to groups who are used to barriers blocking their access to positive experiences. Here, each person was encouraged to immerse themselves in this beautiful local resource, and connect with a shared root of cultural heritage. In the process we saw some of those barriers fade away and, in their place, a growing confidence to believe they can belong, be part of such a historical place – and be part of the legacy.' – Mary Kenny, Heritage Engagement Officer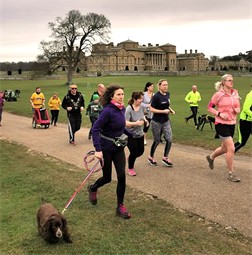 Park Run
Holkham Hall, Norfolk
Holkham Hall in Norfolk welcomes up to 300 people at its weekly parkrun, which has taken place every Saturday on the estate since 2015. The free event is open to everyone in the community and attracts a variety of people, from local running clubs to families to the Earl of Leicester (owner of Holkham Hall). It is just one of many parkruns taking place at Historic Houses member places across the UK, including at Mount Stuart on the Isle of Bute, and Castle Howard in North Yorkshire.
The Holkham parkrun is renowned as one of the most beautiful routes in the UK, following an undulating 5km course through historic parkland which is surrounded by wildlife, including the estate's herd of fallow deer. On the homeward straight, runners pass the magnificent 80ft obelisk at the highest point of the park, before enjoying sweeping views down to the Hall on the final stretch to the finish line.
The event is not a race but an opportunity to enjoy the landscape however participants please, whether as a leisurely walk, a training course, or a social activity. It is a chance for the local community to come together regularly to enjoy both physical activity and beautiful surroundings, and the organisers are keen to encourage people to participate irrespective of ability. Every week runners are invited to socialise after the run at the Courtyard Cafe in the park, an important aspect of the running community that has sprung up around this event.
The Holkham parkrun is entirely run by volunteers, who have found the events beneficial for mental as well as physical health. In the words of one volunteer: 'Volunteering at parkrun has had a hugely positive impact on my mental health. Living with bipolar disorder can be challenging, but parkrun is the perfect medication, as are the great friends I've made at Holkham parkrun. I love my home parkrun because of the people, the location, the atmosphere and the positivity that surrounds a happy parkrun event. I wouldn't be anywhere else on a Saturday morning.'
Walk Durham
Ushaw, County Durham
Walk Durham is a developing partnership with Durham County Council's Thrive
(wellbeing and health) team. Ushaw is one of several locations across the county
where users can book a free guided walk. At Ushaw, approximately 10 people
come to a weekly walk on Thursdays led by a volunteer or a member of Durham
County Council's staff. With a limit of 4 miles and 90 minutes the walks are
accessible to a range of people who want to do moderate exercise and enjoy the
outdoors.
The walks have been a great way to try out different routes with new users
within and beyond the Ushaw estate. The Thrive team also offer free training in
walk leadership and first aid to volunteers, which a number of Ushaw's
volunteers and team members have taken up. Walk Durham also acts as a
gateway to further exercise and social opportunities. Recently, the group
enjoyed cake and coffee on Time to Talk Day to highlight the importance of
conversation for mental health.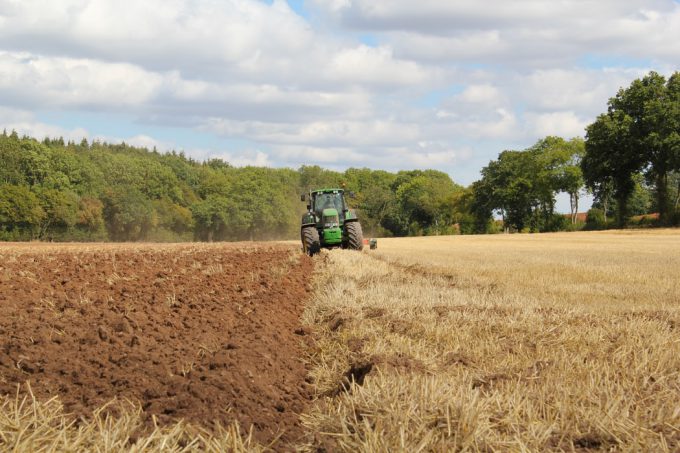 Rural prosperity case studies
Read individual examples of house members generating jobs and powering their local economies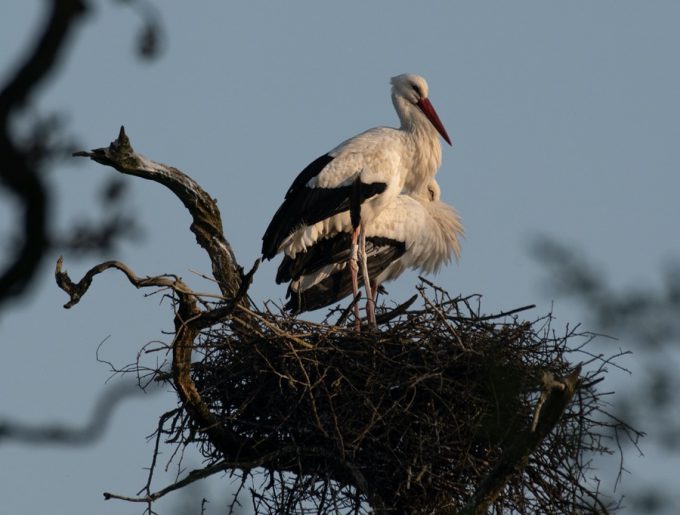 Sustainability case studies
Read a selection of individual examples of our house members' inspiring work as stewards of environmental causes.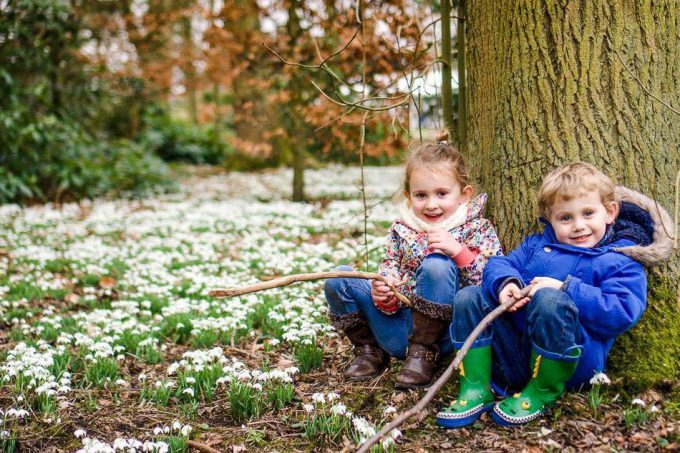 Education case studies
Read individual examples of outstanding work at our member houses in education and learning for all ages.
You may also be interested in...
The report featured highlights from many of our own members' wellbeing initiatives, from fireside yoga and mindfulness sessions at Powderham Castle to dyslexia and literacy support programmes at Bell House.