Heritage & Health report launch
On Monday, the Heritage Alliance celebrated the digital launch of their latest report: 'Heritage, Health and Wellbeing'. It draws on community engagement projects from across the sector to explore the positive impact heritage can have on our wellbeing, and makes further recommendations for heritage sites, the health sector and the government in this exciting topical area.
While the case for arts and culture supporting wellbeing is well developed, there is comparatively less understanding of the power of heritage to enhance people's lives. This report sought to change that – whether through learning activities, park-runs or dementia friendly events, the findings prove that Britain's heritage organisations consistently support the physical and mental wellbeing of people across the nation. The report featured highlights from many of our own members' wellbeing initiatives, from fireside yoga and mindfulness sessions at Powderham Castle to dyslexia and literacy support programmes at Bell House.
We learnt that heritage sites are embedded in their communities, and therefore uniquely placed to respond to local need and provide diverse benefits. Because heritage sites often represent shared histories and identities, and have the ability to invoke feelings of stability and comfort, create a stronger sense of community identity, and alter perspectives through exploring past narratives and lives. They are also not only beautiful places, but sites which hold special meaning for the people that visit them; engaging with or living near heritage has been found to correlate with higher life satisfaction and quality of life.
During the launch we heard from Heritage Minister Nigel Huddleston, who emphasised the crucial role heritage has played in the nation's wellbeing throughout a challenging year. He recognised that heritage sites have provided a lifeline for communities, and provided a safe and tranquil setting for many family and friend reunions. This time of crisis has also brought the opportunity to reflect on the purpose of heritage, and to recognise the value of wellbeing initiatives both in the provision of public good and in the long-term survival of heritage. Our Director Ben Cowell is quoted in the report highlighting this duality: "Heritage needs people as much as people need heritage… by refocusing on personal health and wellbeing, heritage sites can explore new operational models that will help to make them more sustainable in the longer term."
Many of our members are already actively engaged in health and wellbeing activities, and we would particularly like to thank Holkham Hall, Bell House, The Abbotsford Trust and Powderham Castle for sharing case studies with us for this report. We encourage you to take a look at their full stories in the report (pages 40-45), alongside the inspiring projects that other heritage sites across the UK are running. If you are interested in similar activities at your house, or would like to let us know what you are doing in this space, please do not hesitate to contact the policy team.
Painshill, in Surrey, invites families to enjoy an enchanting fairy tale adventure in a landscape full of stunning autumnal colour.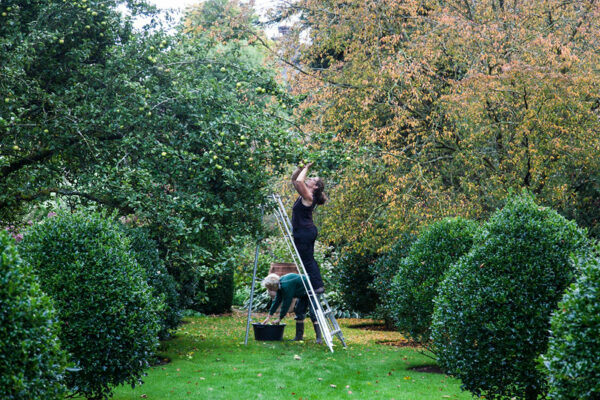 From bees to beer, apples to agriculture, there will be something for everyone at Dalemain's Harvest Festival.
To celebrate the 20th anniversary of opening to the public, Chawton House will be bringing together some of the most precious treasures in the collection for the first time.