Rural prosperity case studies
Across the UK historic houses drive jobs and spending, often in the areas where that makes the biggest difference. We picked out some of the best examples of the many ways they stimulate the economy.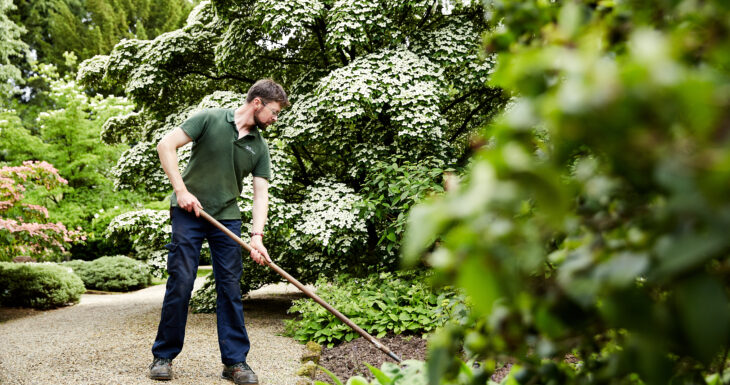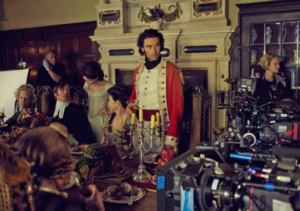 Filming
From Downton Abbey and The Crown to Spectre and The Little Stranger, TV shows and films featuring British country houses are hugely popular across the globe.
Poldark (BBC), filmed at Chavenage House (otherwise known as Trenwith), has been one of our biggest TV exports of recent years, selling in more than 100 territories. ITV's Victoria, which features several Historic Houses places, also has huge international appeal, selling in over 150 countries. It's a similar story on the big screen, with films featuring historic house settings drawing in the crowds; such as Transformers: the Last Knight (2017) at Blenheim Palace, and The Little Stranger (2018) at Newby Hall.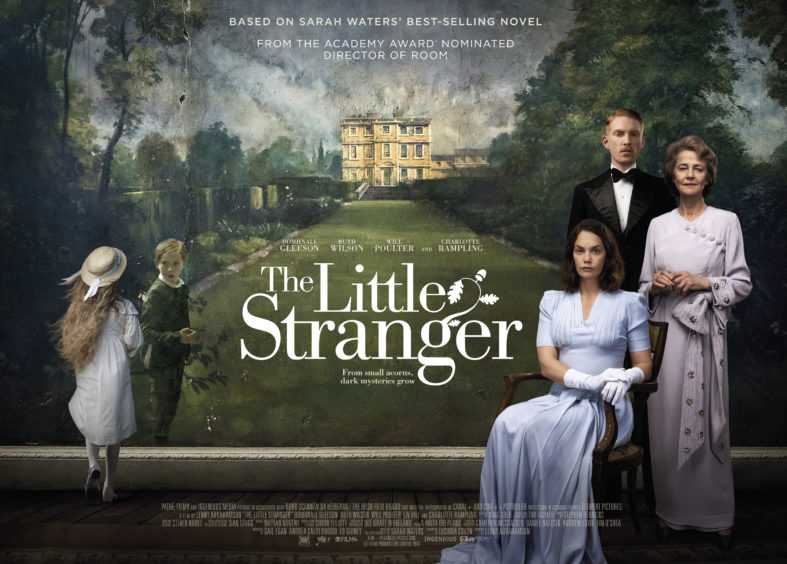 The public appetite for historic house settings also manifests in reality TV – such as the Great British Bake Off (Channel 4), filmed at Welford Park – as well as shows such as Mary Berry's Country House Secrets (BBC) and Phil Spencer's Stately Homes (Channel 4), both of which featured a number of Historic Houses member properties.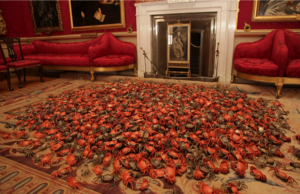 Contemporary art
Some of the world's most famous artists choose historic house settings for exhibitions and installations.
Chatsworth, home to a fine collection of paintings, sculpture and furniture, has developed a reputation for championing modern art alongside old masters. Chatsworth's popular annual festival Art Out Loud hosts talks by artists, architects, writers and figures from across the art world, providing an exciting forum for the discussion of contemporary art and design.
Houghton Hall has also developed a reputation for championing contemporary art and sculpture. 2019 will see Houghton working with the Henry Moore Foundation to present Henry Moore at Houghton Hall: Nature and Inspiration, the first significant show of the artist's work in East Anglia. The collection at Houghton includes pieces by artists such as James Turrell, Richard Long, Zhan Wang, Anya Gallaccio and Jeppe Hein, which can be seen in the grounds. In addition Houghton stages major contemporary exhibitions, with light works by James Turrell in 2015, followed by Richard Long in 2017, and Damien Hirst in 2018.
Many other Historic Houses member properties work with contemporary artists to bring modern art to historic settings, including Blenheim Palace (Ai Weiwei and Jenny Holzer), Haddon Hall (Nik Ramage), Weston Park (Peter Hide) and Cheeseburn (where 16 different artists will be siting new work in 2019).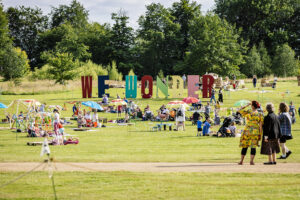 Festivals
From music and food to yoga and gardening, festivals are a highlight of many historic houses' annual programming.
Music festivals attracting hundreds of thousands of fans have taken place at Historic Houses places across the country; Weston Park was home to the V Festival for 19 years, and Radio 1's Big Weekend has taken place at Powderham Castle and Burton Constable Hall. The award-winning independent festival Kendall Calling, which takes place at Lowther Castle every summer, brings together contemporary music and art alongside traditional rural entertainment. Kelmarsh Hall hosts Shambala, Cornbury Park hosts WOMAD, Hopetoun House provides the spectacular backdrop to FLY Festival, and Kite Festival is now in its second year at Kirtlington Park.
Music videos, adverts and shorts are also regular activities at Historic Houses places. At this year's BRIT Awards the UK girl band Little Mix won the 'British Video of the Year' award for their video for the single 'Woman Like Me', filmed in the house and gardens at Knebworth House.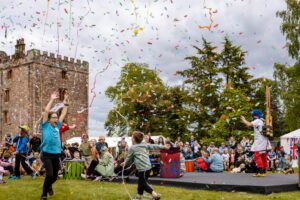 Supporting SMEs
Heritage is all about connecting past, present and future, so it's no surprise that historic houses across the country are also providing practical support for SMEs as well as creative inspiration.
For example, Grade I listed Broughton Hall's business park is home to more than 50 SMEs, employing over 600 local people. The businesses – which range from digital start-ups to a live entertainment company – are based in restored historic buildings including old coach houses, barns, farmhouses and cottages.
After undergoing a significant restoration 20 years ago, Muncaster Castle has received multiple regional and national tourism awards, and now employs over 80 people in what was an economically deprived area with few employment opportunities. Many suppliers, local businesses and service providers have also benefitted from the business brought to the area by Muncaster's festivals and events. Muncaster works to promote local industry by allowing a local LED manufacturer to showcase its low energy lighting products, and a local brewery now produces "Tom Fool Ale", named after the original Tom Fool who hailed from Muncaster.
This powerful combination of culture, commerce and community – replicated at Historic Houses places across the country – creates vibrant places in which to live and work, invest or start up a business, learn and holiday.