Education case studies
How selected individual houses up and down the country have won audiences, grants, and awards for and through education, outreach, and inclusion work for all ages.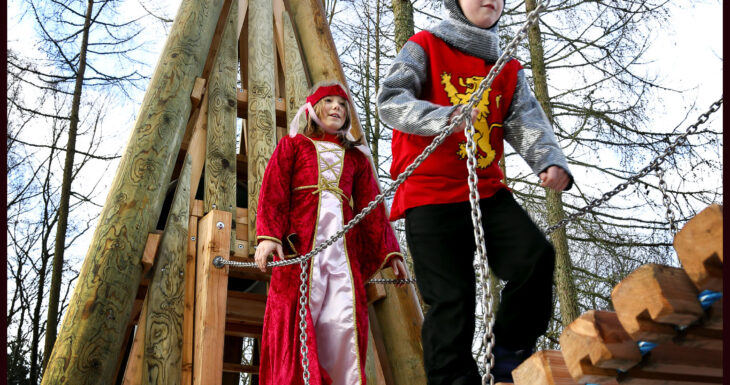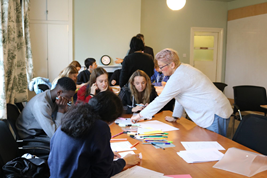 Bell House is an educational charity that offers lifelong learning courses, special educational needs programmes, exhibitions, talks and musical events in the heart of Dulwich. Bell House specialises in dyslexia support but also offers a huge range of learning activities – from cookery classes and garden volunteering, to arts projects and film-making.
Amid the noise of south London, Bell House is a place of calm and inspiration, where members of the community can develop their interests and skills. They run innovative heritage-led adult learning programmes on everything from quilting to beekeeping, and offer free or subsidised places on all the courses as part of their socially inclusive mission. Alongside learning courses, Bell House is regularly involved in the annual Dulwich Festival, during which it offers up its gallery space for artists showing in the Open House exhibition.
The house is also a centre for educational needs such as dyslexia support with an aim to empower those with dyslexia, celebrate neurodiversity and equip dyslexic learners with useful tools. They work with schools, special educational needs teachers and dyslexia organisations to offer volunteer led and inclusive support programmes, including a regular adult literacy programme.
Since 2018, Bell House has also been running the Learning to Care project, which was launched to educate and support people who are caring for their older relatives, friends or neighbours. It addresses a wide range of topics surrounding caring, including dementia, safety in the home and financial support.
Bell House was the winner of the 2019 Frances Garnham Award. The Historic Houses Learning Advisory Panel was hugely impressed by the reach and creativity of Bell House's offer to its local community. This beautiful place, largely run by volunteers, is a beacon for its local area – showing how historic houses continue to serve vital purposes for communities in the twenty-first century.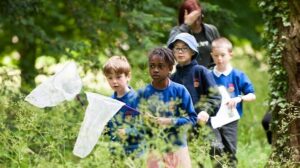 Kelmarsh Hall
Northamptonshire
Kelmarsh Hall was the winner of the 2018 Frances Garnham Award, which is presented to houses or gardens which have demonstrated a particularly innovative approach to education work. The panel was really impressed by the partnership elements of Kelmarsh's educational offer, such as the collaborative models Kelmarsh has created between schools and FE/HE providers.
Tiffany Brownell, Learning and Activities Officer at Kelmarsh Hall has developed a diverse and engaging program of lifelong learning opportunities which range from primary school visits, GCSE and A-level field study, FE work experience and partnerships with the University of Northampton, to offer research experiences and enhance academic subjects in this unique historic setting.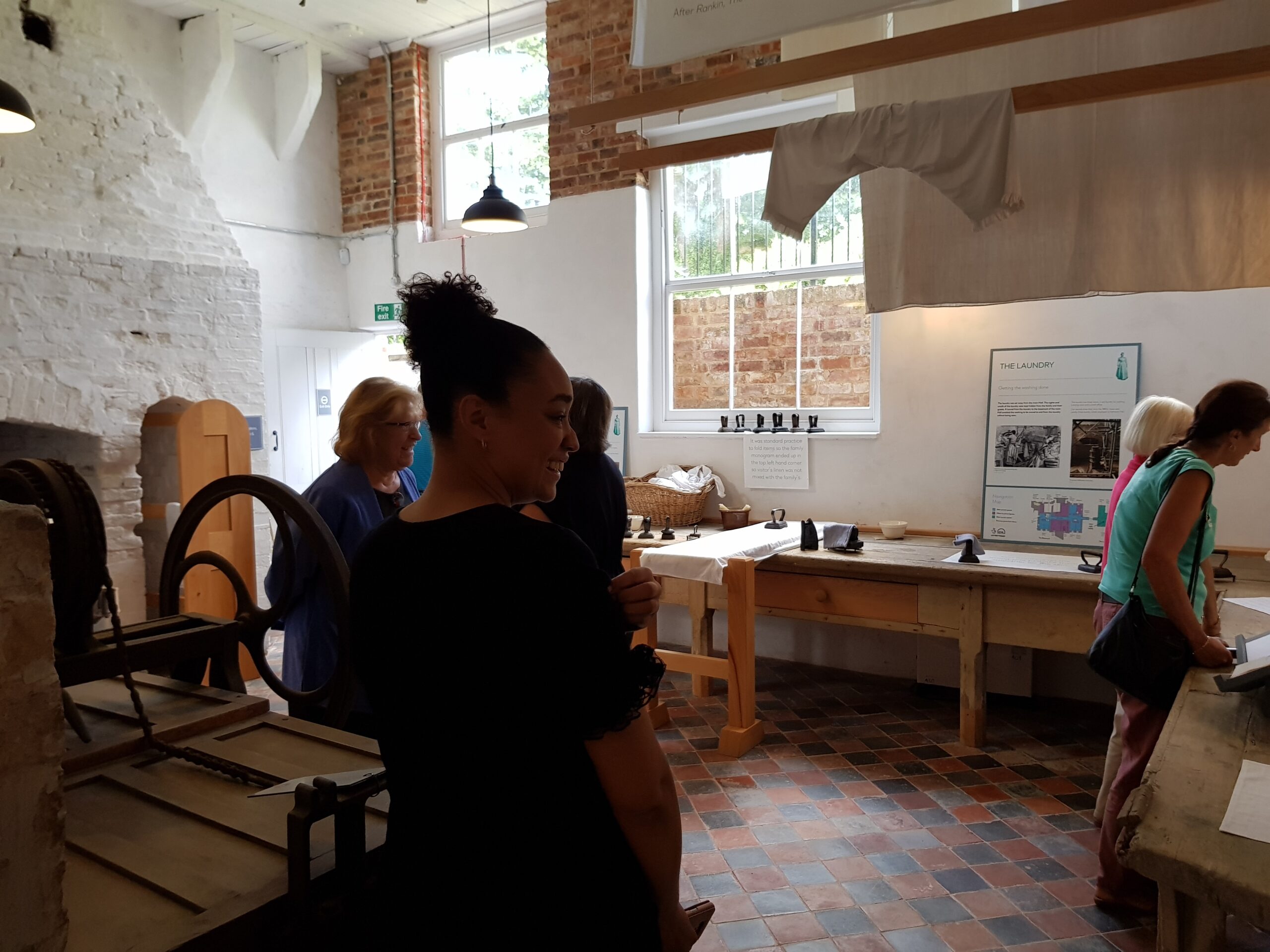 In 2018, there have also been a range of new lifelong learning programmes introduced, such as Summer and Winter Lecture Series, living history days, expert-led painting/art courses, family activity days and craft cafes, encouraging visitors of all ages to engage in a heritage environment. A lottery grant has allowed the 'Below Stairs' to be opened up to visitors, which offers an insight into Victorian working life and which has been incorporated into a range of enhanced learning programs and research/study opportunities.
Gail Bromley, Education Advisor at Historic Houses, said: 'The small team at Kelmarsh has worked tirelessly to develop their education provision into a well-organised, productive and engaging offer – not just for schools but also for the adult and HE market. One element that really caught our attention was the offer for students transitioning between school and FE/HE providers; the team at Kelmarsh works closely with students, their teachers and local FE/HE providers to provide an offer that links experience of heritage management and historical research with academic options and career development support.'
Fairfax House in York was the winner of the 2016 Frances Garnham Award for its new educational initiative, Gregory The Townhouse Mouse. Together he and his friends lead children through Fairfax House to discover secrets of the property.
The Townhouse Mouse, brought to life by illustrator Nick Ellwood, offers a new and unique introduction for younger visitors. Gregory invites his fellow mouselings to follow his trail and tale.  Gregory is joined by three other mice, Charles his country cousin from Gilling Castle, Molly the Maid, and Gregory's daughter Anne, a very genteel mouse. Exploring mouse holes in various rooms, families need to search for Gregory, and complete the puzzles in the trail guide to claim their reward at the end.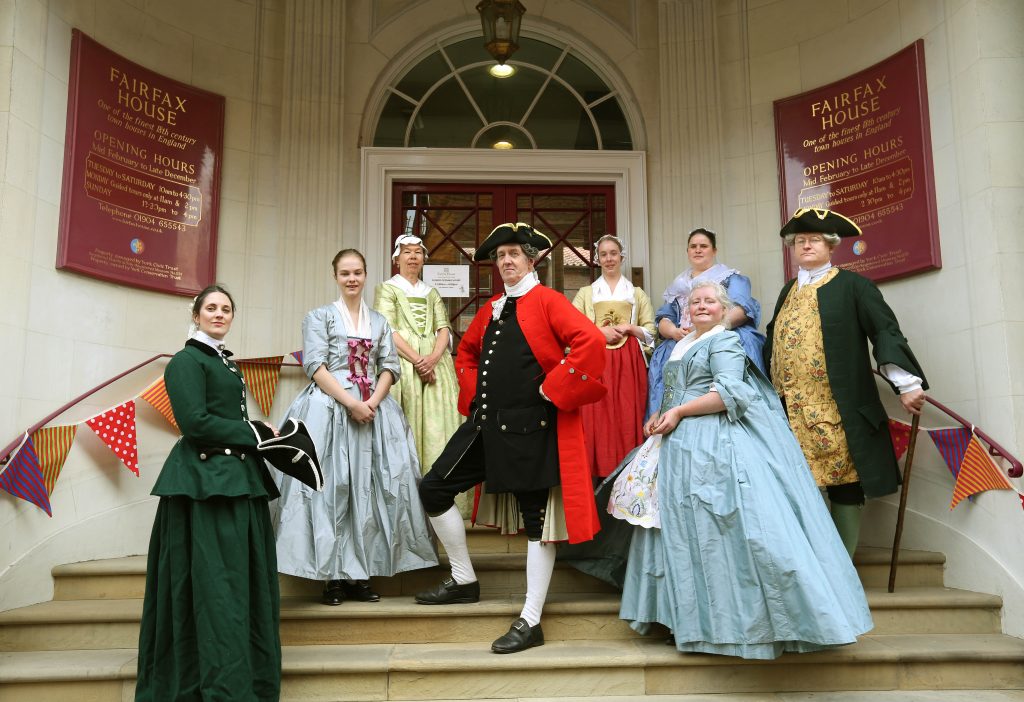 Fairfax House has a vision to be a cultural centre of excellence and a leading source for the interpretation of, and education in, Georgian life. They are committed to supporting education in the community, and regularly host school visits alongside an annual Symposium in Georgian Studies. This conference brings together research and material from museum professionals and non-professionals, independent scholars and students, to explore the long eighteenth century within an urban context.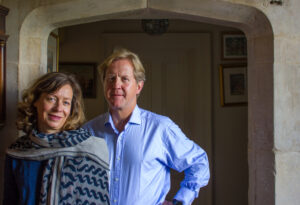 Doddington Hall
Lincolnshire
Doddington Hall in Lincolnshire, home to James and Claire Birch, became one of five East Midlands' properties to participate in the Heritage Education Trust's HLF-funded three-year HERO project – Heritage Education Regional Outreach. The project had five key objectives for the participants: that they should be innovative, sustainable (beyond the funding period), transferable, inclusive – and fun! It took as its text a saying by Confucius: 'Tell me and I will forget, show me and I will remember, involve me and I will understand.'
For Doddington, this meant taking two characters from the house's rich history and putting them in contemporary costume to act as guides: Edward Delaval, a Fellow of the Royal Society, and his daughter, Sarah Gunman. These two characters can tap into a wide range of subjects to suit the particular needs of schools and the National Curriculum. Upstairs, Claire has also developed a room for schoolchildren to handle and learn about 101 different objects from irons and horses' lawn-mowing boots to ceramic hot-water bottles and sunglasses, emphasising the collecting aspect of the artefacts.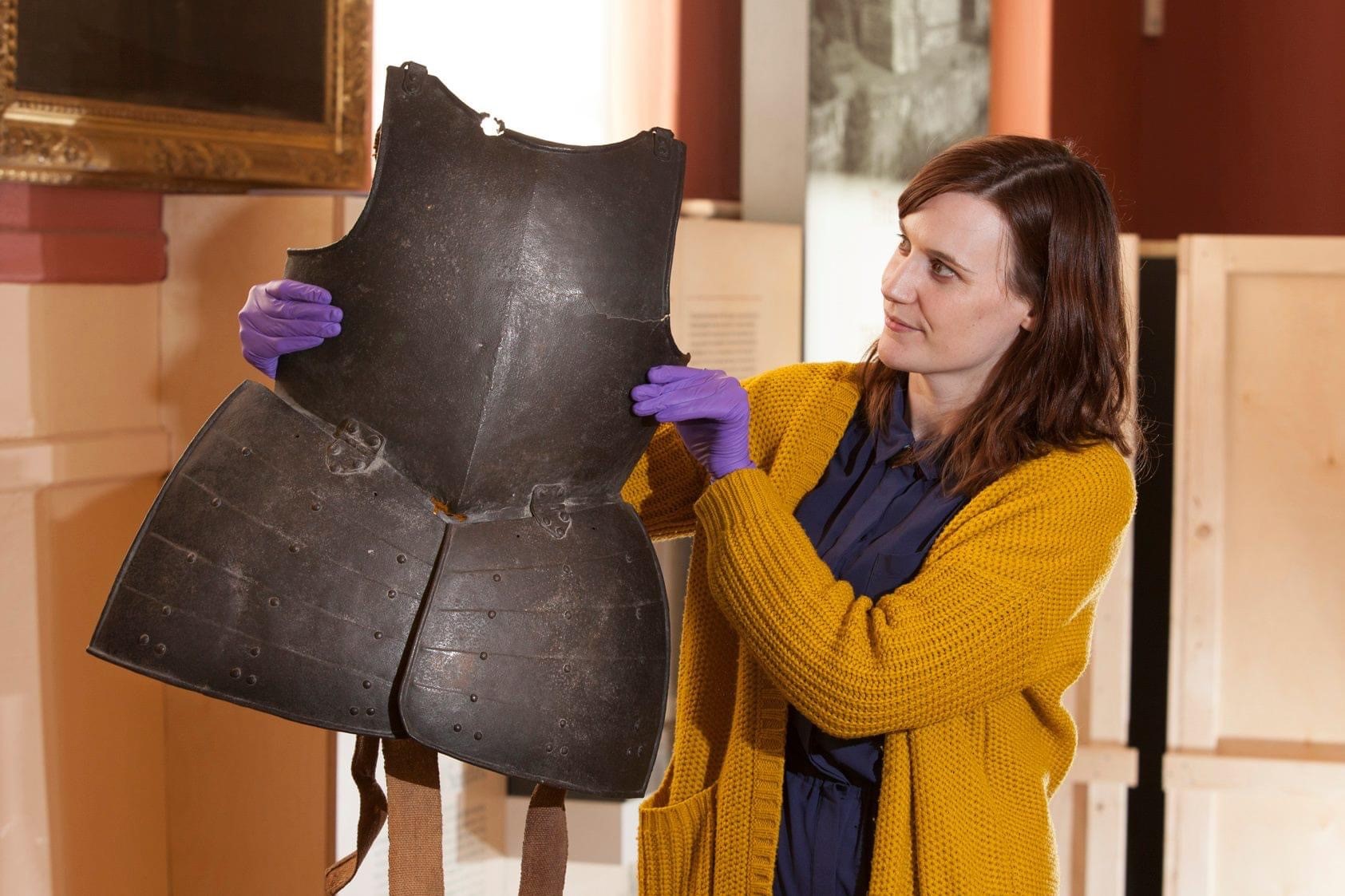 Children visiting with families are given a Unicorn Quest with varied assignments, often involving the room stewards, and win a prize for completing it. Accompanying adults enjoy helping and say they notice things they wouldn't have seen without the tasks, such as the Tent Room, in which an exquisite example of colourful Egyptian appliqué has been festooned within the walls, with bolsters and cushions around the edge for people to sit on. The tent was erected outside during the summer months of the 1930s.
The first HLF grant Claire Birch secured helped to fund an enhanced audio tour for visitors with visual impairment. In developing the project, she was unsure about the value until she went round the house with a visually-impaired visitor; every room felt and smelt completely different to him, and some of the things he mentioned were incorporated in the audio guide, such as the smell of wood smoke from the Parlour fireplace and beeswax in other rooms. For visitors with mobility issues, there is a panoramic tour around the rooms at a computer terminal, and the HLF grant paid for staff training in the care of visitors with disabilities.