Wolfeton House
Dorchester, Dorset, DT2 9QN
A picturesque early manor house with a small chapel, which can be lit only by candlelight.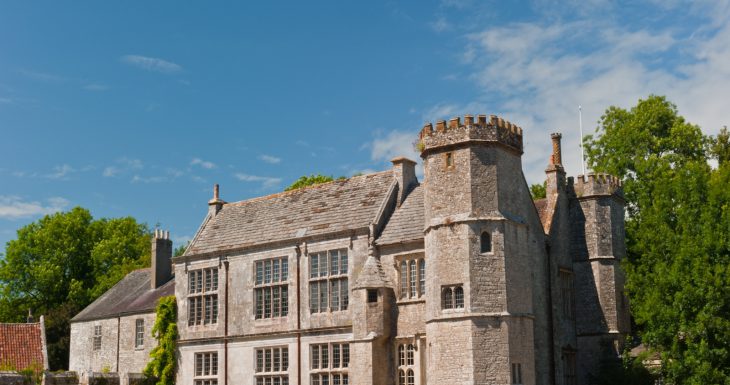 Key Information
Getting Here
Opening Times
Admission
Group Visits
Wolfeton is a fine Grade 1 listed mediaeval and Elizabethan house.
The original courtyard section of the current building dates back to about 1480 and the house was embellished around 1560.
Wolfeton has magnificent carved oak panelling, splendid plaster ceilings, grand fireplaces and unique stone great stairs. There are also fine pictures and furniture from the 17-century.
The gatehouse at Wolfeton House includes an inscription panel stating it was finished in 1534. It is 2 storeys high with an attic and has two round towers which are not identical in size. There is also an entrance archway and two unmatched and older towers.
Open to visitors Mondays, Wednesdays and Thursdays from June to September.
Become a member
Explore the nation's heritage from just £56 per year.
Hundreds of the most beautiful historic houses, castles, and gardens across Britain offer our members free entry.
Receive a quarterly magazine exploring the architecture, collections, and family histories of our grandest and oldest homes, and get an insight into what it takes to keep them standing today.
Enjoy exclusive booking onto member-only tours of some of the most private great houses in the country, conducted in person by the owner.