Wolfeton House
A picturesque early manor house with a small chapel, which can be lit only by candlelight.
Dorchester, Dorset, DT2 9QN
Get Directions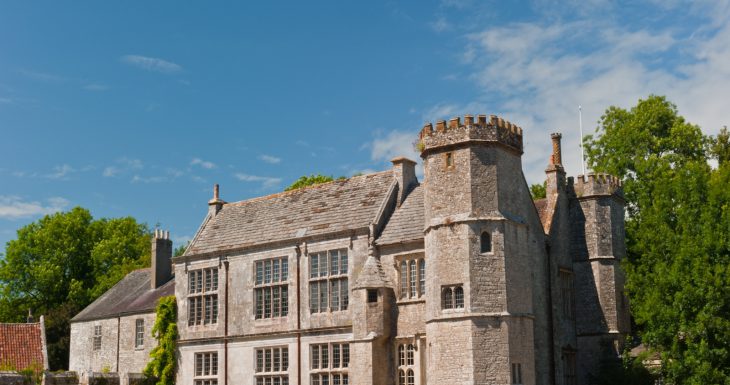 Wolfeton is a fine Grade 1 listed mediaeval and Elizabethan house.
The original courtyard section of the current building dates back to about 1480 and the house was embellished around 1560.
Wolfeton has magnificent carved oak panelling, splendid plaster ceilings, grand fireplaces and unique stone great stairs. There are also fine pictures and furniture from the 17-century.
The gatehouse at Wolfeton House includes an inscription panel stating it was finished in 1534. It is 2 storeys high with an attic and has two round towers which are not identical in size. There is also an entrance archway and two unmatched and older towers.
Open to visitors Mondays, Wednesdays and Thursdays from June to September.
2022
June to September, Mondays, Wednesdays and Thursdays, 2pm to 5pm. No pre-booking required.
Please note: The information on the Historic Houses website is advisory, but please always check the website of the house or garden you intend to visit before travelling.
Historic Houses members visit for free.
£8 per head for non-members. No pre-booking required.
We are open for groups by prior appointment throughout the year. Please call us on 01305 263 500.
Become a Historic Houses member
Explore the nation's heritage from just £59 per year.
Hundreds of the most beautiful historic houses, castles, and gardens across Britain offer our members free entry.
Also: receive a quarterly magazine, enjoy monthly online lectures, get exclusive invitations to buy tickets for behind-the-scenes tours, and take up a range of special offers on holidays, books, and other products you might like.