Wolfeton House
Dorchester, Dorset, DT2 9QN
A picturesque early manor house with a small chapel, which can be lit only by candlelight.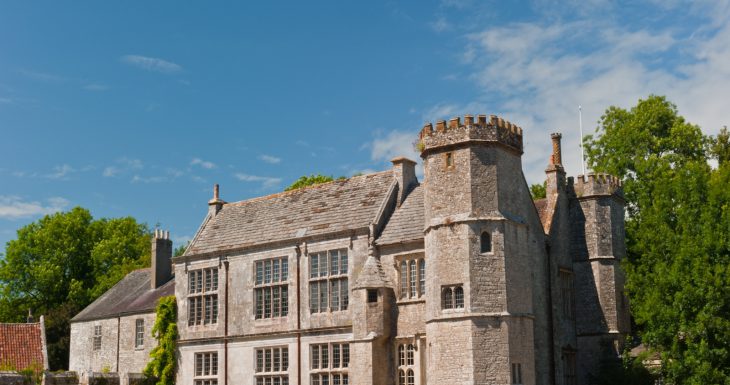 Accommodation at Wolfeton House
The Gatehouse at Wolfeton is available for overnight stays.
Staying at this medieval gatehouse gives a true flavour of what life must have been like if you were lucky enough to warrant such lodgings. The Gatehouse once framed the approach to a grand forecourt and the great of many kinds have passed through it.
The accommodation is mainly on the first floor, reached by a wide and ancient spiral staircase made of oak. The corner turrets are called into service for kitchen and bathrooms.The two main rooms have Jacobean fireplaces, and turret rooms leading off them. A garret above and the guardroom below provide extra bedrooms. In winter, you can stoke up the fire, just as the Dorset nobility did hundreds of years ago.
You can ring the Landmark Trust Booking Office on 01628 825925 or email bookings@landmarktrust.org.uk.