Turner's House
Extensively restored to reflect the house as the artist would have known it.
40 Sandycoombe Road, London, TW1 2LR
Get Directions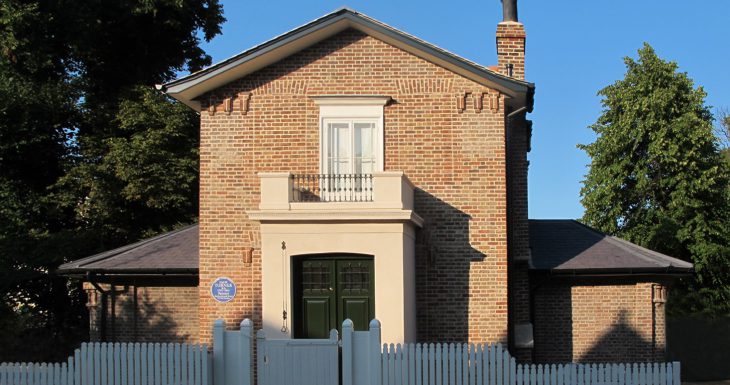 Not free for members
Facilities
Accessible loos

Easily accessible without car
Accessibility
Accessible toilets
Guide dogs welcome
In 1807 J.M.W. Turner, England's greatest landscape painter, bought himself a large plot of land between Twickenham and Richmond Bridge. He once declared that, 'if he could have his life again, he would have been an architect,' and in building Sandycombe Lodge he was able to indulge that wish.
The house, intended as a retreat from the  pressures of the London art world, was completed by 1813. Turner would walk to the Thames towpath, sketchbook in hand, and enjoy the river for more practical purposes – he was a keen fisherman and enjoyed the company of several friends and fellow anglers here.
The lodge also became home to his father, retired from the barber's trade in Covent Garden. Old William took charge of household matters and enjoyed what his son called 'farming' – looking after the large garden. In 1826, eager to resume European travels that took up much of his time, Turner sold Sandycombe. This decision was probably strengthened by his father'ss failing health, and he was removed to Turner's Marleybone house, though not without protest.
Wednesday 21st July to Sunday 5th September.
Entry Wednesday to Sunday at 10, 11, 12, 1, 2 and 3pm. Places are limited to 12 people per hour.
Wednesday 8th September to Sunday 31st October.
Entry Wednesday to Sunday at 12, free flow. 1, 2, 3 pm, guided tours. Places are limited to 12 per hour.
Turner's House prefers pre-booked visits but walk-in visits are available. Please check with the house first.
Closed November to December.
Not free for Historic Houses members.
If you are a UK taxpayer, we would be grateful if you would make a 10% donation on admission prices, which will allow us to claim back 25% from the Government on the full payable amount. When booking, please click the Gift Aid box if eligible.
Adult £8.00 without gift aid, £8.80 with gift aid
Family (2 adults + 2 children) £17.00 without gift aid, £18.70 with gift aid (if the person paying is a tax payer).
Child (3-15 years old) £3.00.
This house is not part of the Free for Members scheme, but is one of many houses on our website that we support to promote their tours, weddings, filming and other commercial offerings. To see all the places you can visit as a Historic Houses member, please visit our 'Free for Members' listings page here. Or to find out more about how the membership scheme works and how it supports our work to protect independent heritage, visit our page here.
Guided tours:
Turner's House is once again offering private guided tours of up to 12 people.
Please email info@turnershouse.org for further information.
Accessibility
Accessible toilets
Guide dogs welcome
Getting here
40 Sandycoombe Road, London, TW1 2LR
Turner's House is located around a 4 minute walk from St Margarets Station. The nearest car parking is at near by Marble Hill House (then a four minute walk) Buses are regular from Richmond and Twickenham which drop off on Richmond Road.
GETTING HERE
We advise using journey planners to source the best route on your day of travel via public transport, to allow for any unforeseeable transport changes. However, please see our brief guidance below;
BY CAR
As this is a residential area, we advise avoiding travel by car where possible. There is no parking on Sandycoombe Road. Please note that coaches and buses are not allowed to wait or drop off visitors on Sandycoombe Road.
BY TRAIN
Mainline & Overground/Underground (District Line) trains all run to Richmond station. The nearest station is St Margarets , which is a short walk away.
BY BUS
From Richmond station, the H37 stops at Sandycoombe Road. Frequent services also run on the 490/H22/R70/R68 where you should alight at Marble Hill Park/Crown Rd stop, it is then a 3 min walk.
ON FOOT
From Richmond, it is just over a mile to walk; take the tow path which leads you into Marble Hill Park.
BY BIKE
No known cycle route. However, the location of Turner's House is fully accessible by cycle and there are two cycle loops to secure cycles.
DISABLED VISITORS
PLEASE NOTE: We have one parking space for disabled badge holders only, which must be booked in advance by emailing info@turnershouse.org.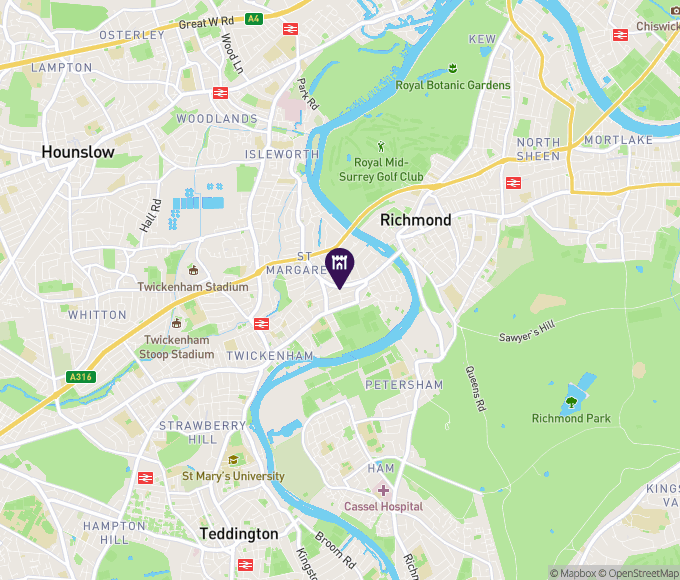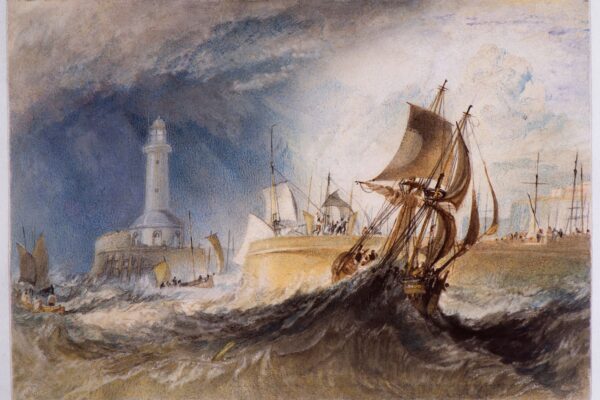 Turner's English Coasts Exhibition
An exhibition of J.M.W. Turner's original maritime watercolours and prints is to open in his former home in Twickenham on Saturday May 22nd, 2021.
The fish of J.M.W. Turner
When J.M.W. Turner lived there he had a pool at the back of the house where he used to keep the fish alive and fresh that he had caught in the nearby Thames.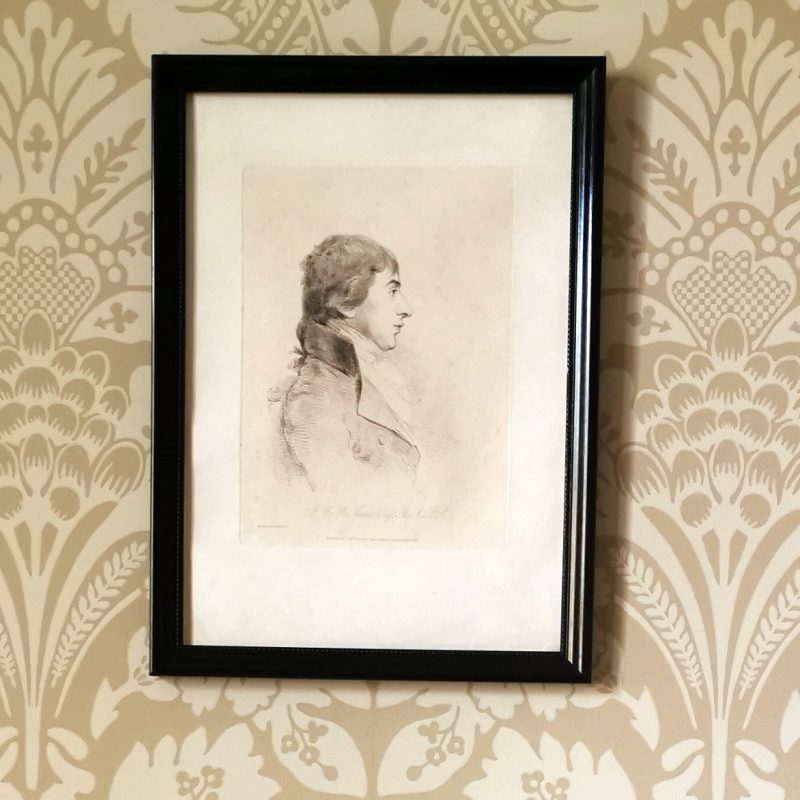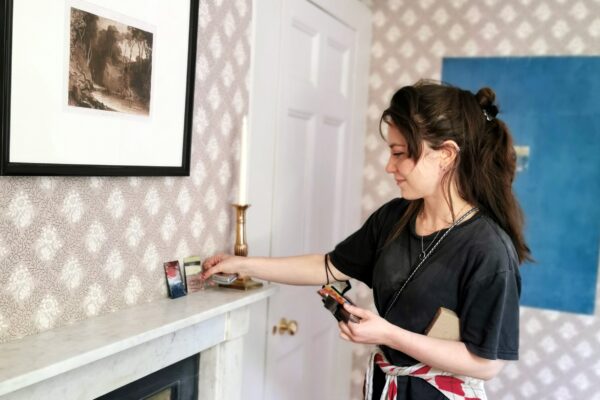 New Exhibition inspired by J.M.W. Turner launched in his former home
A series of surprises await visitors to Turner's House from 4 August, as a display of specially commissioned paintings will be sprinkled around the house until the end of October.
Become a Historic Houses member
Explore the nation's heritage from just £65 per year.
Hundreds of the most beautiful historic houses, castles, and gardens across Britain offer our members free entry.
Also: receive a quarterly magazine, enjoy monthly online lectures, get exclusive invitations to buy tickets for behind-the-scenes tours, and take up a range of special offers on holidays, books, and other products you might like.