Seeing the Light: An Exhibition at Turner's House
In the summer of 1819, the landscape artist J.M.W. Turner set off on a journey to Italy that would have a profound impact on his life and work. Visitors to Turner's House this summer will be able to enjoy an exhibition of evocative watercolours capturing some of Turner's first impressions of the place he was to later call the 'land of all bliss' and which provided inspiration for the rest of his career.
Seeing the Light represents an exciting  opportunity for the public to see some of Italy's most well known and loved sites – Venice, Rome, Naples – through Turner's eyes, in the unique setting of his then rural retreat in Twickenham.  Visitors to this tightly-focussed exhibition will also be able to appreciate Turner's evolving use of colour and light before and after 1819.
This enlightening exhibition at his rural retreat will chart some of his extensive preparations for what was still a potentially dangerous journey, including a rarely seen travelling colour palette JMW Turner created for himself on loan from a private collection.
"I like to imagine Turner here at his country home excitedly pouring over guides, consulting friends and gathering together sketchbooks to document his feverishly anticipated journey", says Dr Carly Collier, curator of "Seeing the Light".
The house and exhibition will be open to the public from Saturday 8th July until Sunday 29th October 2023. Wednesday to Sunday 10am to 4pm. Prebooking via turnershouse.org.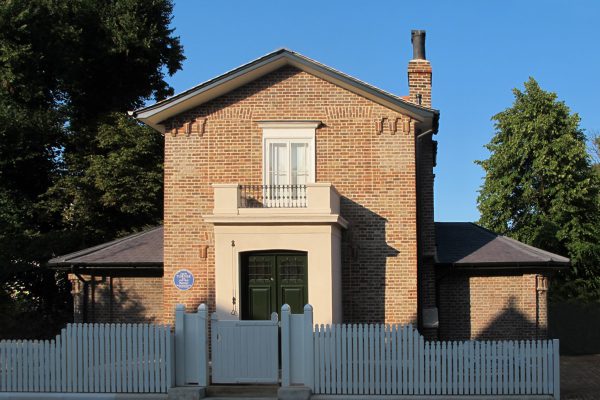 Not free for members
40 Sandycoombe Road, London, TW1 2LR
Become a Historic Houses member
Explore the nation's heritage from just £65 per year.
Hundreds of the most beautiful historic houses, castles, and gardens across Britain offer our members free entry.
Also: receive a quarterly magazine, enjoy monthly online lectures, get exclusive invitations to buy tickets for behind-the-scenes tours, and take up a range of special offers on holidays, books, and other products you might like.