New Exhibition inspired by J.M.W. Turner launched in his former home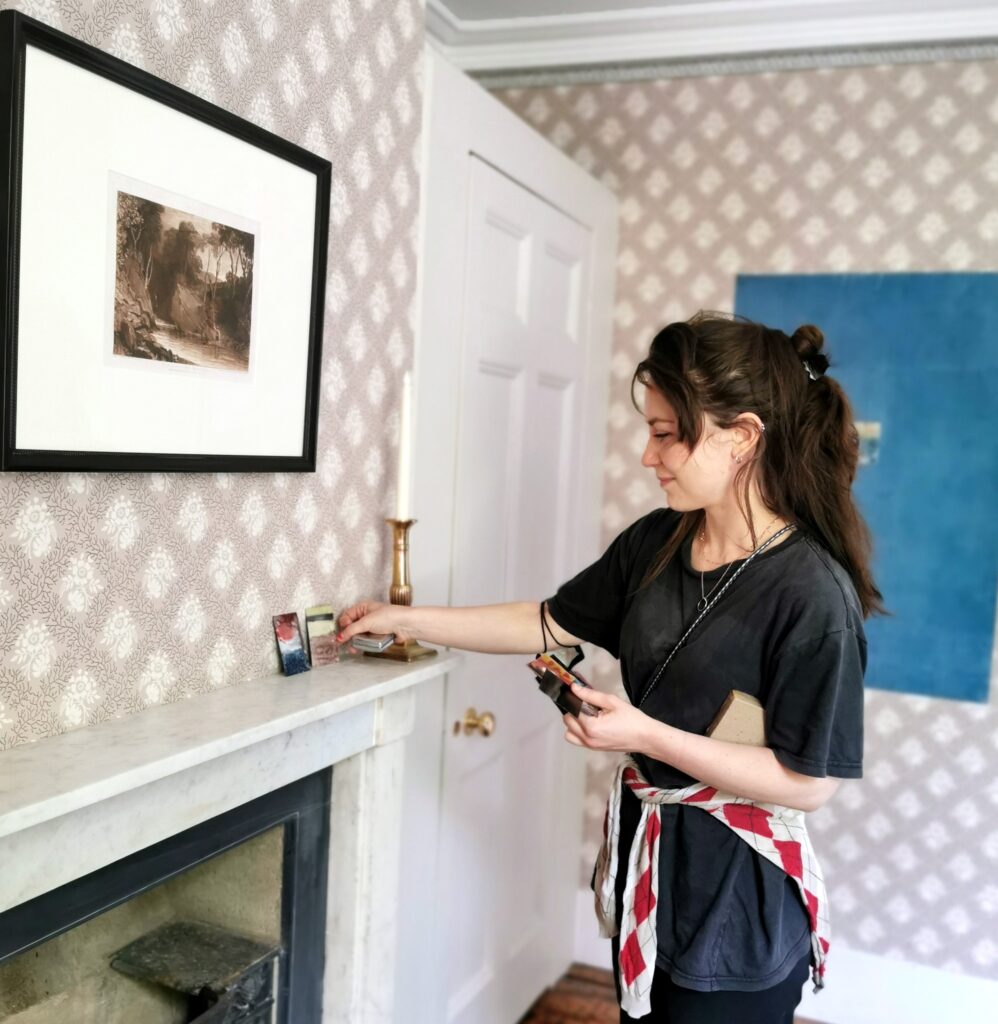 A series of surprises await visitors to Turner's House from 4 August, as a display of specially commissioned paintings will be sprinkled around the house until the end of October.
The new exhibits by award winning artist Anna Paterson include two large mixed media works and a set of small watercolours scattered around the house. The loose style and size of the watercolours are inspired by Turner's sketchbooks and these small snapshots of the river will be continuously replaced by new works evoking the constant yet changing presence of the Thames, a source of inspiration for both artists.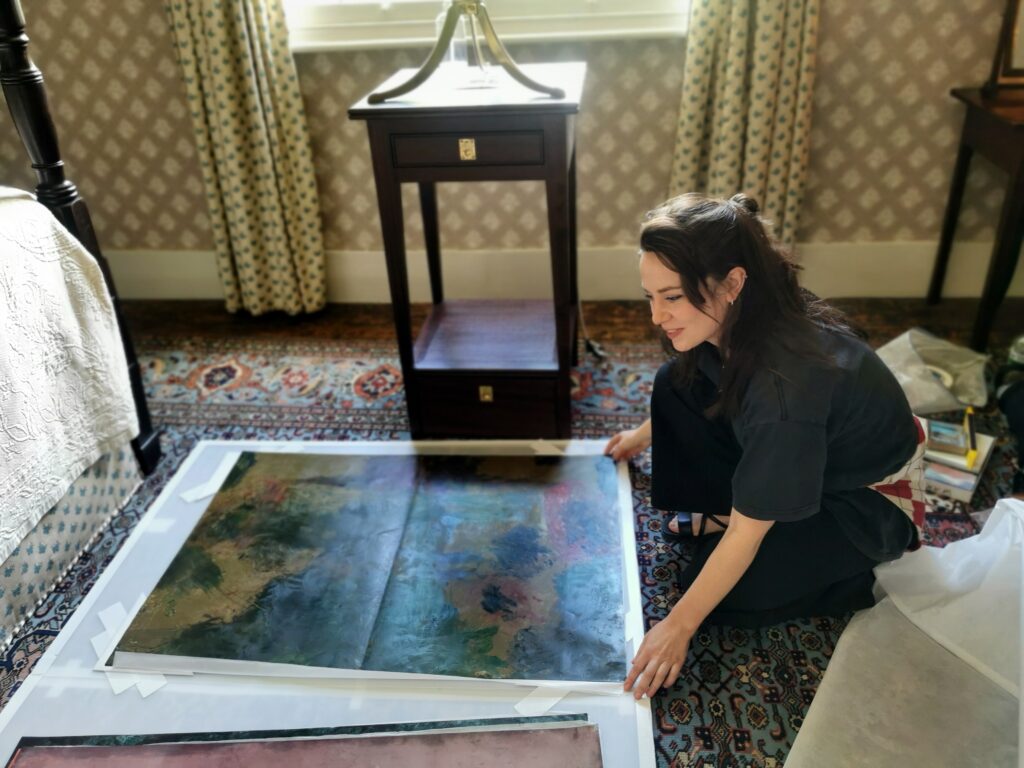 The paintings are the culmination of a six-month residency, sponsored by the Charlotte Bonham-Carter Charitable Trust and Astor Foundation, conveying the mood and atmospheric change of the river as J.M.W. Turner's riverscapes did nearly 200 years ago. The large oil on paper in the small parlour is a butterfly print which mimics water's reflection and references the Rorschach test to give the piece both a physical and psychological narrative.
Anna, whose work has been exhibited worldwide, started painting the exhibits in a studio on the Greenwich peninsula at the start of lockdown. As the city ground to a halt she found the constancy of the Thames reassuring. "I often thought of how these same landscapes provided a similar grounding for Turner, a subject that he returned to throughout his life, in his use of light, colour and situation."
When designing Sandycombe Lodge (now called Turner's House) in 1813, he originally built a central tower to give him a view of the river, later becoming his bedroom and Anna set out to share his same view, over 170 years later, immersing herself in the experimental techniques of J.M.W. Turner's paintings of the Thames. The works are oil or watercolours on paper, a material which she felt reflected a kind of impermanence and temporality central to Turner's work. "He too used materials that he knew would fade and change just like the scenes and moments that he was depicting," said Anna.
As part of the residency, Anna has also been creating workshops with Turner's House for Age Concern and local primary schools focussing on the playful and experimental aspects of Turner's practice.
Turner's House, Sandycombe Lodge, 40 Sandycoombe Road, St Margarets, Twickenham TW1 2LR is open Wednesday-Sunday: 12–1pm: Self-guided visits, and 1-4pm: Guided Tours turnershouse.org.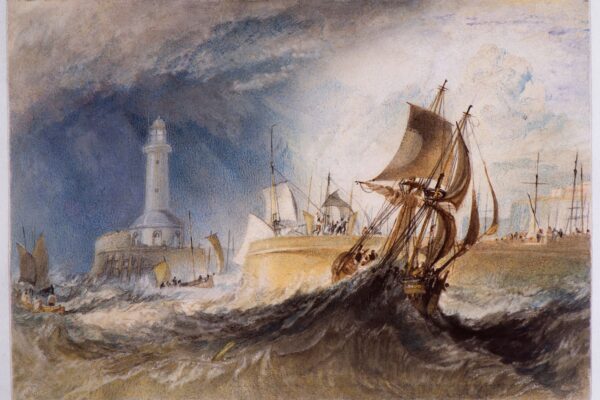 Turner's English Coasts Exhibition
An exhibition of J.M.W. Turner's original maritime watercolours and prints is to open in his former home in Twickenham on Saturday May 22nd, 2021.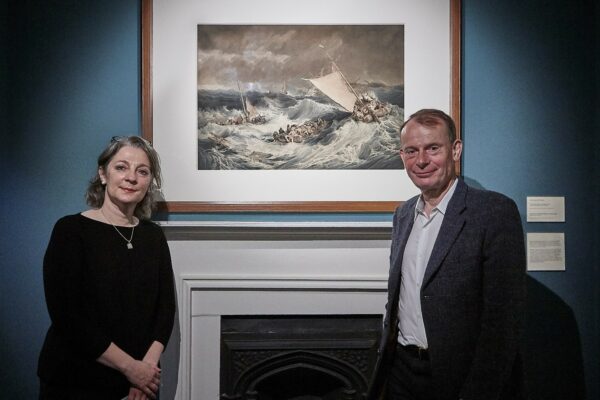 Andrew Marr opens Turner's English Coasts exhibition
Broadcaster and art enthusiast Andrew Marr opened an exhibition of J.M.W. Turner's original maritime watercolours and prints on Friday 21 May in the artist's former home in Twickenham.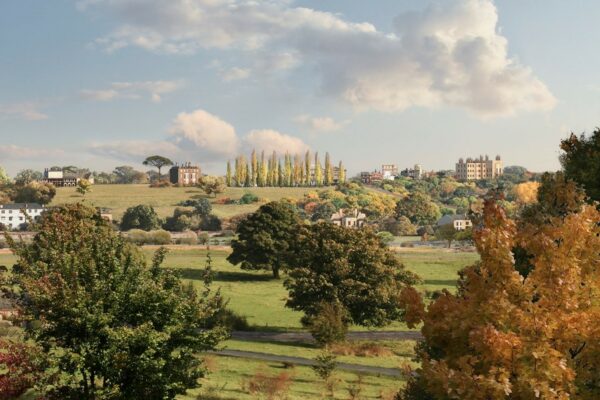 Try Sketching in Nature with Turner's House
Join local Artist Peg Morris and Art Historian Catherine Parry-Wingfield, following Turner's footsteps in a morning of sketching and history.
Become a Historic Houses member
Explore the nation's heritage from just £65 per year.
Hundreds of the most beautiful historic houses, castles, and gardens across Britain offer our members free entry.
Also: receive a quarterly magazine, enjoy monthly online lectures, get exclusive invitations to buy tickets for behind-the-scenes tours, and take up a range of special offers on holidays, books, and other products you might like.