How free access for members works
As a 'thank you' for our members' vital support for our work, a membership card acts as a key unlocking the nation's independent heritage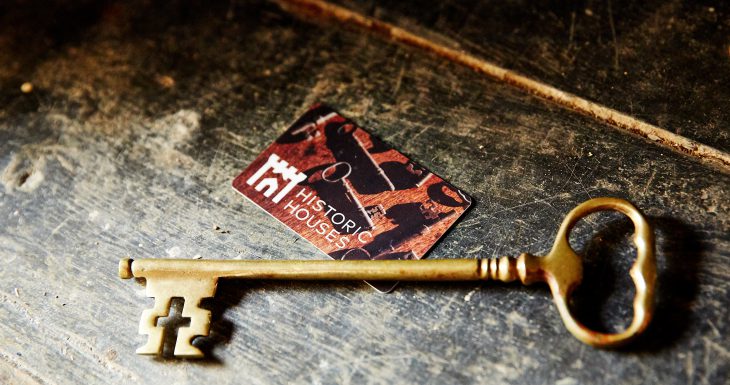 Nothing tells a nation's story like its homes. Every member of Historic Houses helps Britain's independent heritage for future generations. By way of a thank you, the owners of several hundred out of our collection of over a thousand homes and gardens invite you to pay them a visit for free.
Our association is the largest group of historic houses in the UK, and ranges from imposing castles and impressive palaces to elegant stately homes and hidden, sleepy, manor houses. From large to small, medieval to Victorian, most are lived-in family homes, not static museums; chairs really are used for sitting in and dogs and children are never far away. Join us the owners and custodians of these special places will share their stories, and their homes, in a variety of ways.
For a full list of the benefits of membership
Click here
What you need to know about member access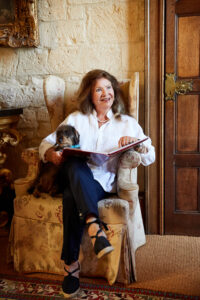 It's an offer from a house owner direct to you
Our independent places all choose to participate on their own terms
Historic Houses is a cooperative association of independently run places – we don't own or operate any historic houses or gardens ourselves.
Instead, several hundred of our thousand-plus member places each separately make offers of free entry, during ordinary opening hours, to visitors who can produce their valid Historic Houses membership card.
The list of places that make these offers is subject to change. Typically, a few houses each year have to end the offer for some reason (a major restoration, project, perhaps, or maybe because the house has changed ownership). At the same time, it's common for several new offers to be made each year, as new attractions are created offering access to the public, or places that were closed for a few years reopen.
Some of the houses and gardens that are free for members are major tourist centres, open on a regular basis for the majority of the year. Here you might find car parks and cafes, guides and gift shops. Others are essentially people's private homes, into which they invite the public on a fascinating and often quirky journey of discovery for anything from a few days to a few weeks a year. These places aren't your average day out, but a visit will reward those who keep their eyes peeled for the dates the doors open.
Although in the main all the places offering free admission do so on an identical basis (see below), there are variations, just as the nature and circumstances of our member places varies. It's always worth checking an individual house listing page on this site, or the house's own site, to see what the full deal is.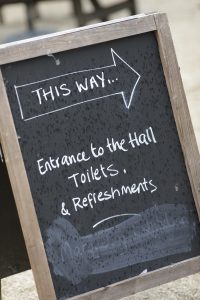 It's designed to benefit everyone
Member access makes a vital economic contribution to heritage
Member-access is carefully designed to only operate when it benefits you and the property at the same time.
Great value for visitors
Membership is the most economic way for heritage connoisseurs to seek out and visit more historic houses, castles, and gardens all across the UK. Every extra visit you pay makes all your visits cheaper, so there's a real incentive to take more trips than you would have done if you were buying your ticket each time. For those who scan the annual handbook or website looking for hidden gems that they haven't ticked off yet, membership can mean huge savings.
Extra income for houses and gardens
Historic Houses member places are, on average, less visited than similar attractions such as National Trust properties, and extra footfall from additional visits can make an important contribution towards earning the cash they need to pay for their own upkeep. Participating attractions can claim a small sum from Historic Houses for each of our members they admit for free, on top of the money visitors may have spent in the café or gift shop.
The tweaks that make it work
In a small number of cases, our member places have the opposite problem – not too few visitors, but too many. It's a nice problem to have, but the huge crowds who go to, for example, Blenheim Palace or Hever Castle can impose significant extra costs in the form of staffing needs and wear-and-tear.
At these unusual member places, member access only makes sense with some restrictions – either a cap on the number of times per year our members can visit for free, or limiting free visiting to off-peak times when the grounds and rooms are quieter and there is spare capacity.
The same reasoning explains why free access isn't offered to special events, to non-heritage attractions like exhibitions or adventure playgrounds, or for members who are part of a pre-booked coach party. In none of those scenarios is the property likely to be suffering from low footfall, so a policy of free access could actually undermine, rather than bolster, their efforts to maintain the site for future generations.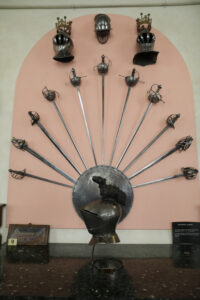 It's intended for explorers
We're not a substitute for a season ticket but we help you find hidden gems
Our membership card gives free access to more mansions than any other pass or membership available. And we really want you to discover and visit the less well-known ones. Our houses and gardens are all over the UK – you might just as easily find one on holiday at other end of the country as you might on your own doorstep. Going off the beaten track and calling in at places that you've never heard of and might never have seen otherwise is the perfect way to get the most out of membership.
It's worth saying that your membership card is not a good substitute for a house's own season ticket, if what you're really interested in is making unlimited visits to one place in your neighbourhood. You'll find the added restrictions that come with our card put you at a disadvantage compared with those who've joined the property's own loyalty scheme. They might even have to withdraw their offer of free entry unexpectedly, leaving you having to pay anyway. And we would rather you supported a member property of ours directly where that's more appropriate – after all, we exist only for their benefit.
Become a Historic Houses member
Explore the nation's heritage from just £56 per year.
Hundreds of the most beautiful historic houses, castles, and gardens across Britain offer our members free entry.
Receive a quarterly magazine exploring the architecture, collections, and family histories of our grandest and oldest homes, and get an insight into what it takes to keep them standing today.
Enjoy monthly online lectures about the houses and their extraordinary history, presented by experts including house owners, curators and guest lecturers.