Temple Newsam House
A Tudor-Jacobean house in Leeds with grounds landscaped by Capability Brown and a magnificent collection of Chippendale furniture.
Leeds, Yorkshire
Get Directions
Free for members
Facilities
Accessible parking

Cafe / restaurant

Easily accessible without car

Facilities for children

Mostly wheelchair accessible

Parkland / open spaces

Picnic area

Shop
Temple Newsam is a magnificent Tudor-Jacobean mansion set in 1500 acres of parkland, woodland and farmland landscaped by 'Capability' Brown.
The house and estate are owned by Leeds City Council and open to the public. The estate is made up of large woodland, (the second largest part of the Forest of Leeds) many areas of which join onto the surrounding estates of Leeds. There are facilities for sports including football, golf, running, cycling, horse-riding and orienteering. There is also a children's play park. The local football team, Colton Juniors, play on the football pitches surrounding the house.
Please note: The information on the Historic Houses website is advisory, but please always check the website of the house or garden you intend to visit before travelling.
View website
Farm: November to February, Tuesday to Sunday, 10.00am to 5pm.
House and farm: March to October, Tuesdays to Sundays (plus Bank Holidays and Mondays in school holidays), 10am to 5pm (last admission 4.15pm).
Tearoom: Mondays to Fridays, 10am to 4.30pm, and weekends, 10am to 5.30pm.
Admission to the House is free with the Art Pass, and to members of the Leeds Art Fund, Friends of Leeds City Museums, the Museums Association, Historic Houses members and the National Arts Collection Fund.
Tickets for holders of free admission cards can be booked on the day of visit from the gift shop or online from our booking system. Links to the online booking system can be found on our website.
Temple Newsam is set in the outskirts of Leeds and offers a fantastic day out for groups with the house, farm, landscaped gardens and extensive grounds all included in a great value group ticket.
Package options
Our packages are available for groups of 10+ with flexible options on offer so you can plan your day to suit you.
Whether you're interested in the house, farm, gardens or a little bit of everything, we have packages to suit your every need along with indoor and outdoor tours.
Prices start at £3.50 per head and there are buffet and lunch options available to pre-book for your party too.
To make a booking please complete our group booking form.
Getting here
Leeds, Yorkshire
The 19 and 19A buses run to Whitkirk, 1 mile from Temple Newsam House and other services may be available at certain times of year. Please use the Metro journey planner to help you plan your journey, using LS15 0AD as a reference postcode for Temple Newsam.
House car park: Within easy walking distance to the Stable Courtyard and Home Farm, this car park is patrolled. Please note that charges apply except for blue badge holders. Additional free parking is available. Stable Courtyard – very limited disabled parking with preference given to people who have pre-booked electric scooters. Relief car park – This large free car park is a short uphill walk to the main attractions. Walled Garden – limited disabled access spaces are available.
Temple Newsam is just off the M1 (junction 46 from the South and junction 46 from the North).
Telling the stories of the past
The house captures over 500 years of history and this is key to the visitor experience. It is brought to life by telling the stories of the people who lived and worked there, through all art forms including digital, music, theatre and fine art.
Temple Newsam: One of the Great Treasure Houses of England
Looking to visit Temple Newsam?
Temple Newsam is open to the public from March to October, Tuesdays to Sundays (plus Bank Holidays and Mondays in school holidays), 10am to 5pm (last admission 4.15pm). The tearoom is open Mondays to Fridays, 10am to 4.30pm, and weekends, 10am to 5.30pm.
If you're interested in joining Historic Houses as a member, you can find out more about membership below. Members enjoy free access to almost three hundred independently owned historic houses across the UK for free using their membership card, as well as a quarterly magazine and monthly online lectures about the houses.
Other houses members can visit nearby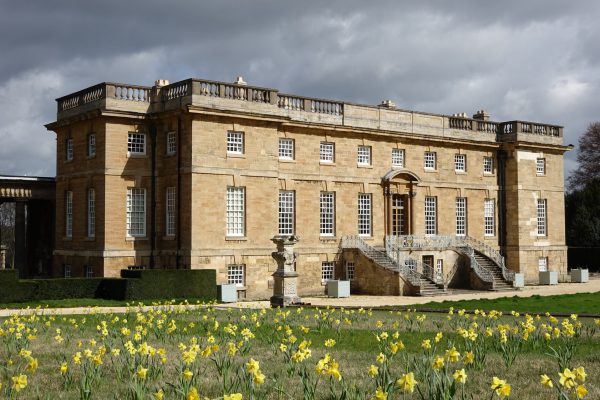 Free for members
Wetherby, West Yorkshire, LS23 6ND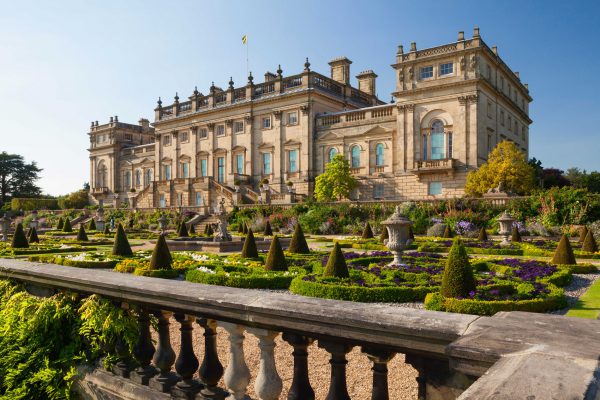 Free for members
Harewood, Leeds, West Yorkshire, LS17 9LG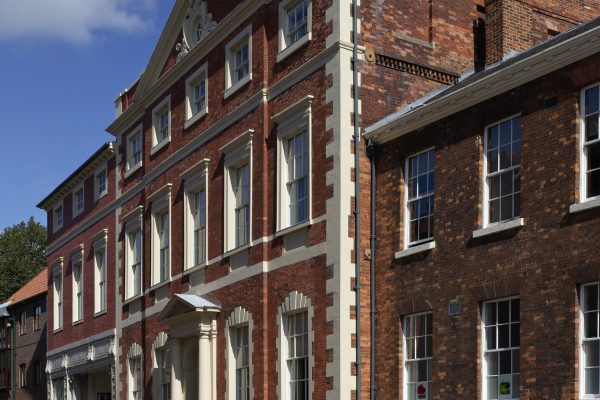 Free for members
Castlegate, York, YO1 9RN
Become a Historic Houses member
Explore the nation's heritage from just £65 per year.
Hundreds of the most beautiful historic houses, castles, and gardens across Britain offer our members free entry.
Also: receive a quarterly magazine, enjoy monthly online lectures, get exclusive invitations to buy tickets for behind-the-scenes tours, and take up a range of special offers on holidays, books, and other products you might like.