Temple Newsam House
A Tudor-Jacobean house in Leeds with grounds landscaped by Capability Brown and a magnificent collection of Chippendale furniture.
Leeds, Yorkshire
Get Directions
The house has undergone substantial restoration to its exterior. There is an established programme of restoring rooms back to known previous configurations, reversing the numerous intrusive installations and modifications that took place during the building's "art museum" phase. There are substantial holdings of fine and decorative art which are designated by the Department of Culture, Media and Sport (DCMS) as being of national significance.
Of most significant historical and cultural interest is the Chippendale Society collection of Chippendale works that are on permanent loan. Temple Newsam House is one of Leeds Museums and Galleries sites, and has an international reputation for scholarship and research, unusual in a local authority museum service. In his book "Britain's Best Museums and Galleries", Mark Fisher (a former DCMS minister) gave museum an excellent review. When interviewed on Front Row, Radio 4, November 2004 Fisher placed Temple Newsam House in the top three non-national museums in the country, along with Birmingham's Barber Institute and the Dulwich Picture Gallery.
Conservation at Temple Newsam
Home Farm is a working farm and one of the largest rare breed centres in Europe. This means that even though Home Farm is a fun place to visit there is also a serious side to our work.
All animals at Home Farm are Native to the UK and most are classed as Rare Breeds by the Rare Breed Survival Trust. As a rare breeds centre we help to ensure the continuation of some of the oldest breeds of farm animals in the country, and provide a living legacy people can enjoy now and in the future.
During your visit you will run into all sorts of farm animals that you are unlikely to see anywhere else, including a wide variety of rare breed poultry.
The Social history of Temple Newsam House
The house captures over 500 years of history and this is key to the visitor experience. It is brought to life by telling the stories of the people who lived and worked there, through all art forms including digital, music, theatre and fine art. The collections show how the house was used as a family home, which was once birthplace to Lord Darnley, notorious husband of Mary Queen of Scots.
Interiors and collections
Following extensive restoration, over 40 interiors now display one of the most important collections of fine and decorative arts in Britain which were designated as being of pre-eminent importance in 1997: the first country house to be recognised in this way. It is a treasure house of outstanding collections including furniture, ceramics, textiles, silver and wallpaper.
The collection has been built up since 1923 when the estate was bought from the Hon. Edward Wood (later the Earl of Halifax) by the city of Leeds and developed as a country house museum, to restore the house and its fine collections to its earlier glory. Despite the sale of many of the furnishings in 1922, the basis of the contents of Temple Newsam House today is still the family collection. This has been added to over the years and now makes up one of the finest publicly owned collections of English decorative art outside London.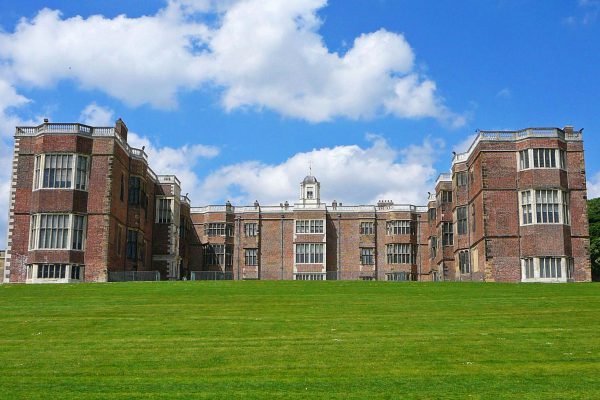 Free for members
Become a Historic Houses member
Explore the nation's heritage from just £65 per year.
Hundreds of the most beautiful historic houses, castles, and gardens across Britain offer our members free entry.
Also: receive a quarterly magazine, enjoy monthly online lectures, get exclusive invitations to buy tickets for behind-the-scenes tours, and take up a range of special offers on holidays, books, and other products you might like.