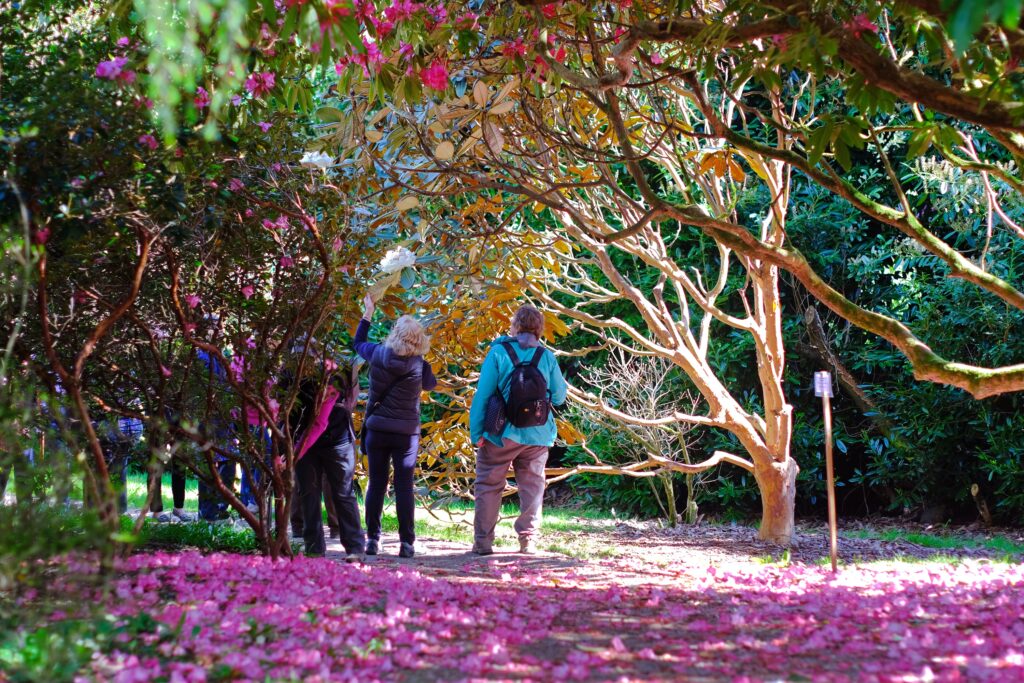 4 Ways Historic Houses are Prioritising Sustainable Tourism
As we look ahead to what we hope will be a summer full of sunshine and staycationing, tourism businesses are working hard behind the scenes preparing for safe reopening. Exploring innovative ways to minimise the impact of tourism on the environment has long been a key part of visitor operations for many attractions, and as sites prepare to reopen during the year of COP26 this focus on developing sustainable tourism practices is stronger than ever.
While many visitors expect to see tourism sites exploring options to make the visitor experience more sustainable, research shows that consumers will not necessarily change their behaviour unless it is convenient and cost effective. Happily, there is a lot tourism sites can do to make more environmentally friendly options – from travelling to sites via public transport or on two wheels, to minimising single-use plastic or incentivising reuse and recycling – convenient, cost-effective and desirable.
Read on to discover how historic houses are playing their part in helping to make tourism more sustainable, and engaging their visitors in the journey.
Taking the scenic route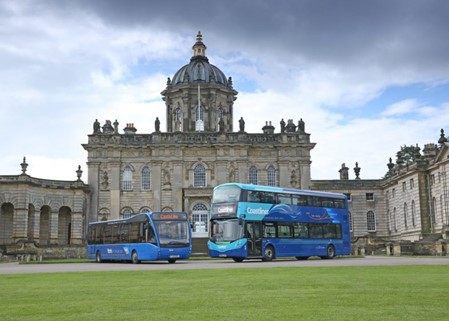 While the Covid-19 pandemic means travel and tourism have been off the cards for much of the last year, we hope to see safe staycationing firmly back on the agenda during 2021. When the time comes, we know that many visitors will be keen to explore the UK's tourism offer without having to rely on a car; and over the last few years, attractions across the country have been working hard to help make car-free countryside tourism a more viable option.
Many of our member houses offer discounted entry to visitors who arrive by public transport, and several have worked with local bus companies to help create convenient car-free routes. At Chatsworth, a number of local bus services stop outside the house, meaning the site is accessible both to local visitors and those arriving by train into nearby transport hubs such as Sheffield and Chesterfield. Similarly, people wanting to visit Blenheim Palace by public transport can catch a bus from central Oxford and receive 30% off their entry fee in return.
Elsewhere, other member houses have worked with organisations such as Good Journey – an independent not-for-profit specialising in car-free travel options – to create convenient car-free itineraries. This Yorkshire-based route takes in four of our member houses – Scampston Hall, Harewood House, Fairfax House and Castle Howard – by bus, including discounted entry fees at three of the sites and top tips for local eateries and views to look out for.
Exploring by pedal power
Exploring our countryside attractions by bike is an appealing option for many visitors, and the National Cycle Network helps make it easy to find a suitable route.
At Powderham Castle in Devon a six-mile route connects the castle with the centre of Exeter, along the largely off-road Exe Estuary trail. And at Penshurst Place in Kent, the picturesque 'Tudor Trail' (Sustrans Route 12) connects the car park at Penshurst with nearby Tonbridge Castle.
In Lincolnshire, the cycling enthusiast owners of Doddington Hall secured grant funding alongside their own investment to create a tarmacked off-road cycle track linking the house with the centre of Lincoln, connecting to the National Cycle Network Route 64. The 'Georgie Twigg Track' – named after Olympic Gold Medallist and local resident Georgie Twigg MBE, enables visitors to access the Elizabethan hall, gardens, farm shop, bike shop and restaurant on two wheels. The track also enables staff members who live in Lincoln or along the route to commute off-road by bike.
From cycling to recycling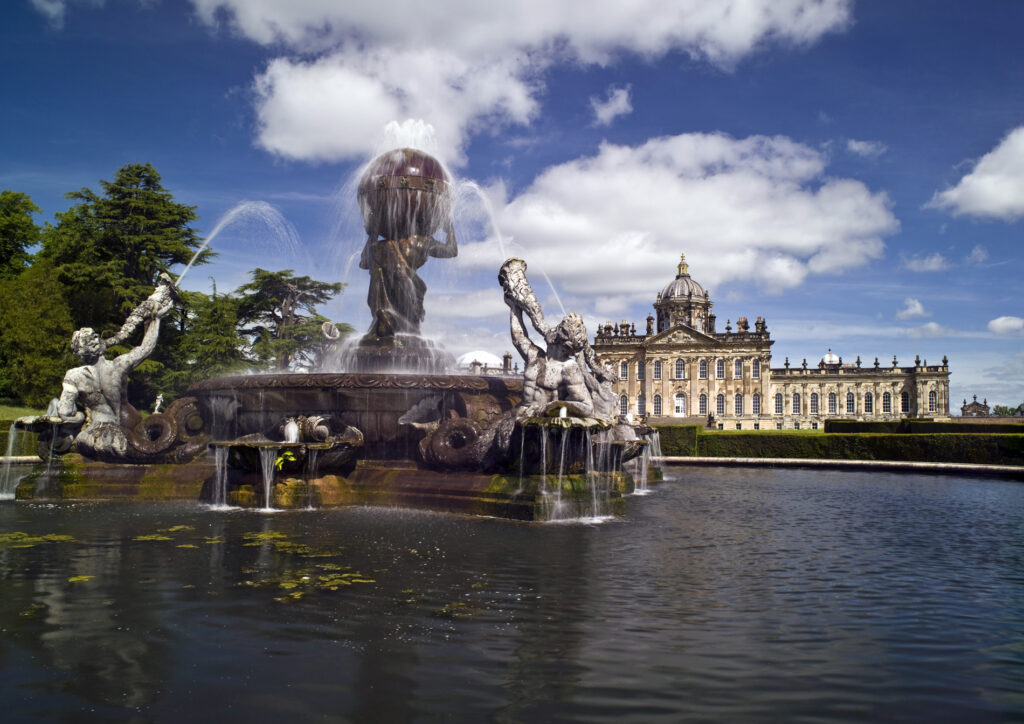 Castle Howard, one of the most popular visitor attractions in the country, has partnered with Yorwaste to implement a new waste management service that sees material collected from Castle Howard either recycled or transformed into green electricity.
Dedicated recycling containers are situated across the 8,800-acre estate to collect visitors' plastic bottles, aluminium and steel tins, paper, glass and cardboard. Yorwaste collects the recycling on a weekly basis and take it to a facility less than 20 miles away, where it's sorted and separated before being sent for final recycling into the materials' original states.
Separate general waste and food waste bins are also situated across the Castle Howard estate. General waste is taken to the nearby Allerton Waste Recovery Park, where it undergoes 'energy from waste treatment', with the aim of providing electricity which is fed back into the National Grid.
Loving local and purging plastic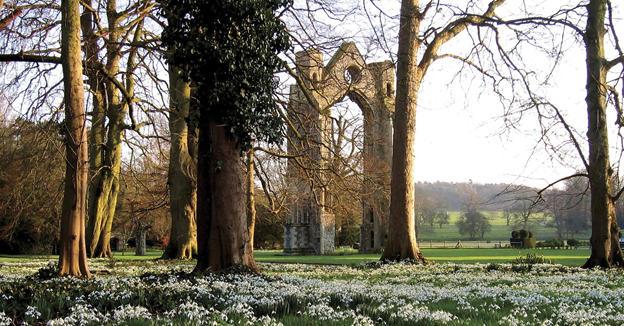 Country house farm shops have long focused on working with local suppliers, minimising food miles and prioritising seasonal produce. The farm shop connected to Walsingham Abbey, for example, aims to ensure at least 75 per cent of its range comes from within Norfolk, and 95 per cent from within the UK. "Shopping with us is experiencing Norfolk food" says the Walsingham Farms Shop Partnership's Elizabeth Meath Baker, who lives at Walsingham Abbey.
At another abbey over in Nottinghamshire, the farm shop at Welbeck became the first to host a zero-waste refill station developed in partnership with Unpackaged. This scheme is inspired by a traditional way of shopping, where goods are measured and weighed and do not come in hard-to-recycle plastic packaging. Welbeck's farm shop offers an array of cereals, pulses, rice, nuts, seeds, dried fruit and various other items plastic-free.
WONDER – Holkham's sustainability vision
Holkham's vision is 'to be the UK's most pioneering and sustainable rural estate'. This vision recognises that we have a responsibility to protect and enhance our incredible buildings, collections, diverse landscapes and wildlife under our custodianship for future generations, and...