Free for members
Facilities
Accessible loos

Accessible parking

Cafe / restaurant

Easily accessible without car

Facilities for children

Free parking

Mostly wheelchair accessible

Pet friendly

Picnic area
Accessibility
Accessible parking
Accessible toilets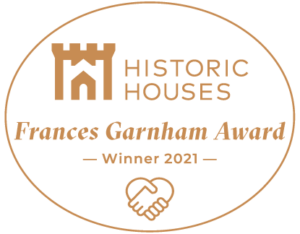 Powderham Castle has been our family home for over 600 years. It was built by Sir Philip Courtenay in the 14th century and, despite many alterations and additions to adapt the Castle to changing times, Philip and his many descendants would undoubtedly still recognise it today.
It is an honour to live in these beautiful and historic surroundings, and it gives the us great pleasure to share it with many visitors each year.
There is so much to see, enjoy and appreciate that we cannot take full value from it ourselves. Nor, frankly, could we afford to maintain it without the help and support of our visitors. You are therefore doubly welcome.
Your visit makes a contribution to our shared heritage and we hope that, following your visit, you will leave with fond memories and affection for our home and its many treasured stories.
2022
April to October annually, Sundays to Fridays (closed Saturdays), 10am to 5pm.
On Thursdays and Sundays, the Castle will open from 10am – 11am for 'Quiet Hour', for visitors who would prefer to visit the Castle in a less bright and calmer environment.
Castle & grounds: Sundays – Fridays
Castle 11am – 4pm, Grounds 10am – 4pm, The Secret Garden 10am – 4pm, The Courtyard Cafe 10am – 4pm
Restaurants & Shopping
Powderham Farm Shop: 9am – 5pm
Powderham Forge Independent opening hours
Please note, the Castle and Grounds will be closed on the following dates:
4th March, 28th & 29th April, 3rd July, 15th – 17th July, 22nd August – 10th September, 29th September – 2nd October.
On the following dates, only the grounds will be open: 1st July
The Music Room will be closed on the following dates: 18th March – Music Room only closed.
Please note: The information on the Historic Houses website is advisory, but please always check the website of the house or garden you intend to visit before travelling.
Historic Houses members visit for free.
Adult £12.95
Senior £11.95
Child £10.95
Accessibility
Accessible parking
Accessible toilets
Why our members love visiting Powderham Castle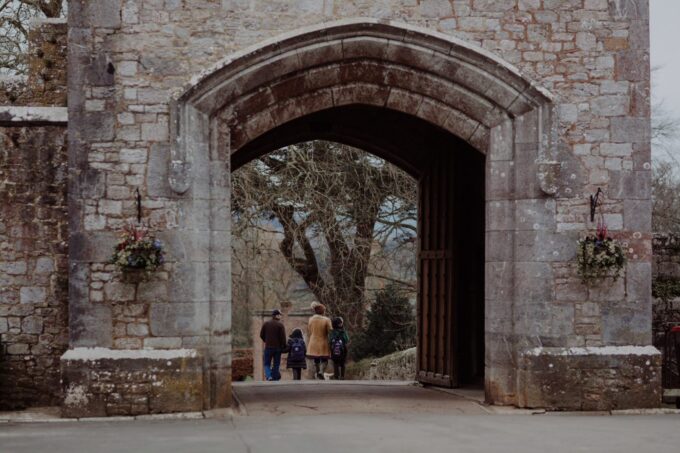 Alan Charles Eades - Visited 20 years ago
"I first visited Powderham Castle with my parents whilst on holiday in Devon and saw Timothy the Tortoise. Twenty years later I introduced my sons to Timothy. Whilst there we met the owner and his son. The castle and grounds was still as wonderful as my first visit. Beautiful place looking forward to revisiting."
Become a Historic Houses member
Explore the nation's heritage from just £59 per year.
Hundreds of the most beautiful historic houses, castles, and gardens across Britain offer our members free entry.
Receive a quarterly magazine exploring the architecture, collections, and family histories of our grandest and oldest homes, and get an insight into what it takes to keep them standing today.
Enjoy monthly online lectures about the houses and their extraordinary history, presented by experts including house owners, curators and guest lecturers.