Planning Consent 'Green Light' Marks New Chapter at Hopwood Hall Estate
Long-awaited planning consent 'green light' marks new chapter in vision for Hopwood Hall Estate.
At a meeting of Rochdale Borough Council Planning and Licensing Committee last Thursday (20 October), a full planning application that Hopwood DePree had submitted to transition Hopwood Hall Estate  back into use after three decades of being a vacant building, was unanimously approved.
 DePree said:
"This is a monumental step forward. It brings us much closer to providing the long-awaited community access that we have been trying to establish for so many years and it will also allow revenue generating activities to happen on site which will help us tremendously in the rescue, renovation, and long term programming of activities at the Hall."
Hopwood DePree's ancestral home, a Grade II*-listed manor house which is on Historic England's 'Heritage At Risk Register', was given planning full consent for: 'Change of use of buildings and grounds to sui generis, to include events; hospitality; tours; education; café; and, shop, with associated ancillary facilities.' The application was determined by the Planning and Licensing Committee as the application relates to land and buildings owned by Rochdale Council.
In 2017, Rochdale council entered an exclusive legal agreement with Hopwood DePree whereby he has the option of acquiring the Hall at a future date when he develops a detailed plan to provide for the preservation and protection of the building.
DePree's on-going quest to save the Hall has been supported by amongst others Historic England and DCMS , The National Lottery Heritage Lottery Fund, The Architectural Heritage Fund and numerous other charitable organisations including the Hopwood Foundation (registered charity 1192774) that DePree founded as well as the team of local volunteers who work tirelessly helping with the restoration. Their work renovating the Hall gardens were recently recognised at the RHS 'Britain in Bloom Awards').
Andy Burham, Mayor of Manchester has also visited Hopwood Hall Estate to express his support.
Hopwood DePree says:
"The committee's decision to finally grant planning permission means that the vision for the Hall can be realised.  And it's wonderful to know that the efforts over the last five years from all manner of constituencies has been worth it.
He added,
"We have much work ahead of us to realise the vision, but this latest news is an incredible morale boost that we have all been waiting for, to realise the restoration of the magnificent Hopwood Hall Estate to its former splendour both for the community at home as well as national and international visitors.
The Hopwood Hall renovation project promises to bring much-needed work and income to the area and become a much sought-after arts and heritage hub.
Worldwide publishing rights to Hopwood DePree's memoir Finding Hopwood were acquired in a multi-house auction by Executive editor Rachel Kahan of William Morrow, a division of HarperCollins USA, with a six-figure advance.
Given the current energy crisis, it is hardly surprising that environmental questions are once again in the political spotlight.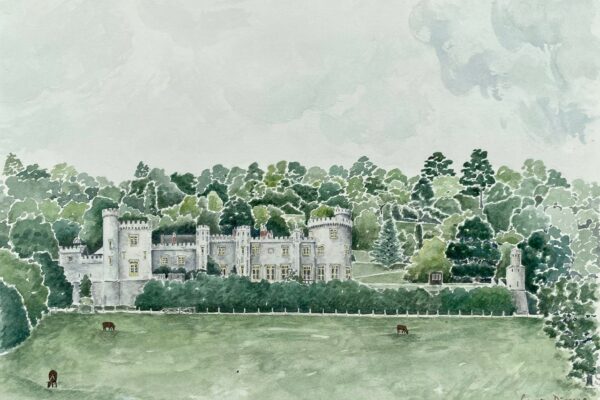 Laura Diggens headed down to Cornwall to produce a stunning painting of Caerhays Castle & Gardens.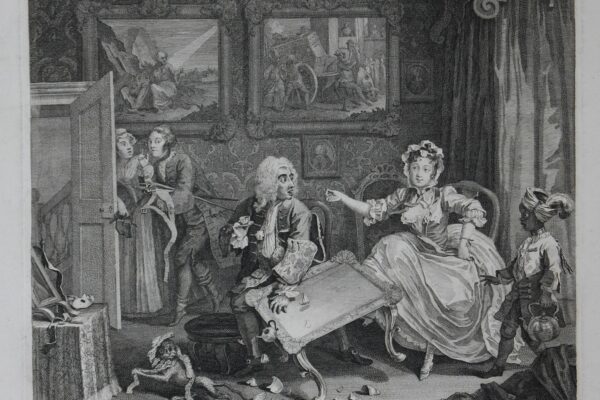 Discover a richer history of London life in the eighteenth century, through newly uncovered stories of African and Asian children in the care of the Foundling Hospital, at its new exhibition running from 30 September 2022 until 19 February 2023.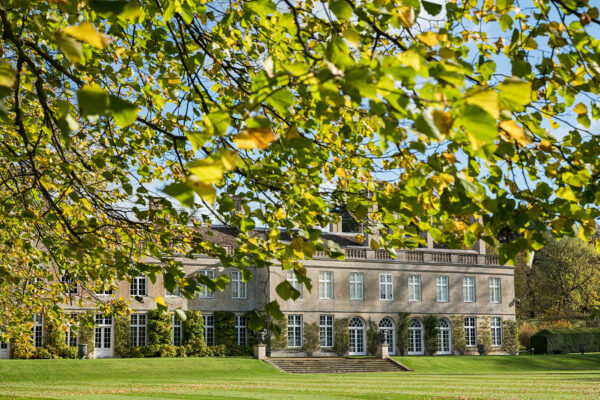 Boughton Gardens is set to open with the National Garden Scheme on Sunday 16 October.
Become a Historic Houses member
Explore the nation's heritage from just £65 per year.
Hundreds of the most beautiful historic houses, castles, and gardens across Britain offer our members free entry.
Also: receive a quarterly magazine, enjoy monthly online lectures, get exclusive invitations to buy tickets for behind-the-scenes tours, and take up a range of special offers on holidays, books, and other products you might like.