Policy: A plan for change
Given the current energy crisis, it is hardly surprising that environmental questions are once again in the political spotlight.
The immediate cause has been rumours that the new Government of Liz Truss is about to renege upon previous commitments towards green policies. Chancellor Kwasi Kwarteng's recent fiscal event included a commitment to planning deregulation in the form of new investment zones: areas of England where usual planning rules are suspended in the interest of promoting investment. Along with the return of fracking, rumours abound that the commitment to a new form of agricultural subsidy – the environmental land management scheme – is also about to be dropped after several years of development. It is speculated that instead of being rewarded for their environmental practices, farmers and landowners will once again be paid per acre of agricultural land.
Environmental campaign groups have been quick to issue proclamations of their dissent. "Make no mistake, we are angry" said the RSPB. "This government has today launched an attack on nature." Meanwhile a response from the National Trust stated: "Rather than ramp up action to support our environment, this Government appears however to be heading in the opposite direction… The Trust will always defend protections for nature and heritage, and we will respond in full to any proposals."
At Historic Houses we represent a broad diversity of member properties. Inevitably this means that there is likely to be a wide range of perspectives on the issues at stake, which perhaps makes it less straightforward for us to issue polemical statements on behalf of our membership. But if we were forced to take sides …we would probably end up somewhere in the middle.
For example, we are broadly supportive of the environmental land management approach, and the idea of public money for public goods. However, the ways in which the proposed post-Brexit subsidies will interact with pro-heritage policies like the conditional exemption regime remains uncertain and leaves much to be desired with regards to government actually incentivizing certain behaviours.
Nor do we wish to see the entire planning system ripped up in the interests of promoting economic growth above protections for the natural and historic environment. Given how much tourism income derives from the quality of our rural landscape, undoing planning protections seems to make little economic sense, setting aside the impact this would have on wellbeing, quality of life and nature recovery.
However, we have been saying for a long time that some measure of planning reform is essential for the ongoing sustainability of built heritage.
Here, we might make a distinction between planning in a strategic sense, as characterised by concepts such as the green belt or the use of local plans, and the day-to-day realities of development control. While we recognise the importance of the former, we are in no doubt about the need for urgent reform of the latter.
Anyone who owns or manages a listed building will know that the current system is not working. Listed Building Consent (LBC) applications take too long to reach resolution, and owners bear the full risk that their applications can be turned down. Too often owners are left unclear whether LBC is required.
Local authorities tend towards the avoidance of risk by insisting on formal LBC for something that could otherwise easily be interpreted as a 'like for like' change. (They have not tended to use the Certificate of Lawfulness route which was introduced precisely to address this issue.) The system is therefore clogged up with unnecessary applications because local planners lack the willingness to say yes to changes that might make perfect economic, social or environmental sense.
Historic House owners know this. When we surveyed them recently, an astonishing 73% said that the planning system and the need for listed building consent was a barrier to making sensible changes such as introducing solar panels or air source heat pumps. That's nearly three quarters of the owners of some of the most significant heritage in the country who say that the planning system is a barrier to making changes that would be of net public benefit (given the reductions in carbon usage that would arise from such measures).
Some reform is therefore needed, so that heritage properties can live and breathe and not asphyxiate in the stranglehold of red tape. Happily, we think there are some simple changes that could be made straightaway at little cost to the public purse. For example:
The heritage chapter of the National Planning Policy Framework, which is the basis on which most LBC decisions are made, doesn't mention the words 'climate change' or 'energy' once. We think that paragraph 197, which sets out the criteria by which local planning authorities determine LBC applications, should have a new criteria added: "(d) the desirability of adaptations in the interests of reducing carbon usage and therefore helping to mitigate the risks from climate change" . This simple change would give more weight to those owners wishing to add solar panels or heat pumps to their listed buildings, without giving them the automatic right to place these wherever they liked.
Another idea would be to make more use of the Listed Building Consent Order (LBCO) route. In the Royal Borough of Kensington and Chelsea, all owners of grade II listed buildings now enjoy a Local Listed Building Consent Order that allows them to put solar panels on the roof provided a sensible set of conditions are met. We think this is a mature response, which removes planning as a barrier to the decisions that all households must make about their own energy supplies. Why should this freedom be confined only to residents of this part of London? We think a nationwide LBCO on these lines would lead to an upsurge in investments in solar technology which would be good for climate change while also promoting 'green' economic growth and helping to level up the country.
These are examples of planning reforms that we would be delighted to see introduced. After all, when they speak against planning reform many of the environmental campaign groups are talking about strategic land-use planning rather than development control. When it comes to the development control process, we hope that even they might see the benefits of reforms such as the two outlined above, in the interests of both the long-term protection of heritage and the need for action in the face of climate change.
Ben Cowell OBE
Director General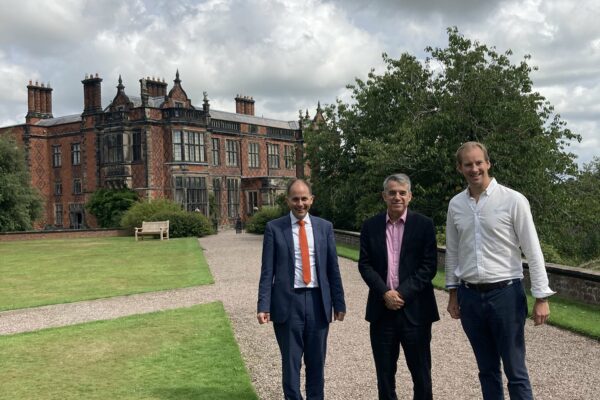 The hot, sunny weather did not abate over August, although parliamentary recess did provide some respite from new and unexpected policy or legislation work. Rishi Sunak and Liz Truss continue to tear each other's policy to pieces in Conservative Party...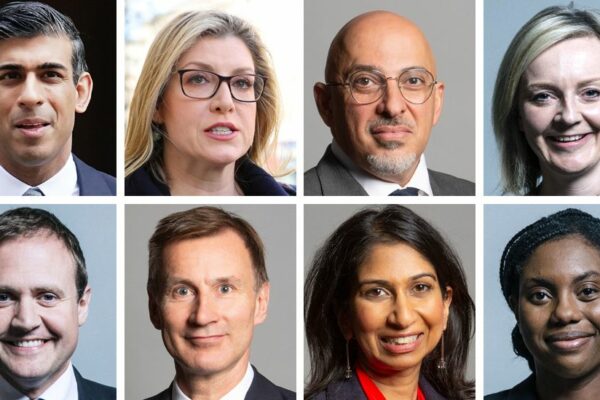 July was a month of political chaos - a slew of resignations, including eventually the Prime Minister's, saw Westminster plunged into a leadership race.
Become a Historic Houses member
Explore the nation's heritage from just £65 per year.
Hundreds of the most beautiful historic houses, castles, and gardens across Britain offer our members free entry.
Also: receive a quarterly magazine, enjoy monthly online lectures, get exclusive invitations to buy tickets for behind-the-scenes tours, and take up a range of special offers on holidays, books, and other products you might like.