Tiny Traces: African & Asian Children at London's Foundling Hospital
Discover a richer history of London life in the eighteenth century, through newly uncovered stories of African and Asian children in the care of the Foundling Hospital, at its new exhibition.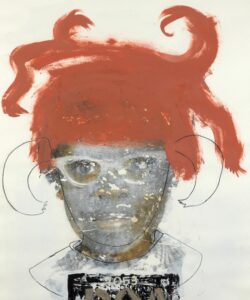 The Foundling Museum is proud to announce Tiny Traces: African & Asian Children at London's Foundling Hospital running from 30 September 2022 until 19 February 2023.
The exhibition sheds important light on untold stories, including those of more than a dozen children from the African and Asian diasporas who were taken into the care of the Foundling Hospital, from its foundation in 1739 to 1820. During this period, there were an estimated 10,000 to 15,000 African people living in Britain, as well as a growing Asian population including servants brought to Britain by returning East India Company officials. Some of the women amongst them, as well as white women engaged in relationships with the men, sought help from the Foundling Hospital.
Until now, researchers have made accidental discoveries of references to African and Asian children in the Hospital. Now, after three years of methodical research into the Foundling Hospital archive by exhibition curator, Hannah Dennett, a much broader and richer set of stories have been uncovered. Through personal letters, employment notes, court reports and Hospital records, we can follow the lives of children such as Christopher Rowland, Jane Friend and Miles Cooke – who provide us with new perspectives on both the world of the eighteenth century and of today.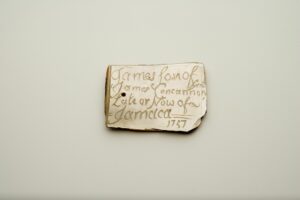 As well as tracing the lives of the children, the exhibition explores their parents' circumstances and what brought their mothers to the Foundling Hospital. People from the African and Asian diasporas, both free and enslaved, could be found throughout eighteenth-century Britain, but especially in London. Closely tied with Britain's expanding colonial reach in the Caribbean and the East Indies, the growing presence of these populations was evident in the ranks of domestic servants and sailors working in the Empire's trade routes. Through the Foundling Hospital admission process, mothers also came into contact with the Hospital's wealthy governors and benefactors. The exhibition explores the connections of these men to colonial Britain, showing how the threads of Empire and slavery converged within the life of the institution, binding society's wealthiest and most desperate citizens together.
From a mother's initial petition for her child's acceptance into the Hospital's care, through to that child's education, apprenticeship and adulthood, Tiny Traces reveals new perspectives and deepens our understanding of children from the African and Asian diasporas at the Foundling Hospital, during the eighteenth century. Through personal items, artefacts, identifying 'tokens', works of art and archival documents, the exhibition sheds light on their distinctive circumstances and sometimes characterful lives.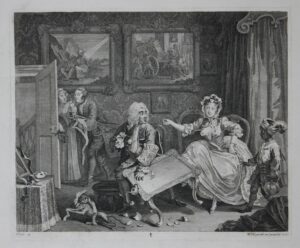 The children whose stories are featured have been discovered through brief, fleeting, yet insightful references in the archive. Yet their faces will never be known to us. To enable visitors to explore the less tangible human realities and emotions which arise from the archive expansively, the exhibition includes works by leading contemporary artists, such as Zarina Bhimji and Hew Locke. Running as a parallel thread throughout the exhibition, these contemporary works form a dialogue with the historic narratives, asking questions about the past, present and future.
'Tiny Traces addresses a gap in our knowledge of an important part of London's history – it's always been there, but never told', says exhibition curator Hannah Dennett, 'This is our history, and I'm delighted that we can share it and offer access to the fascinating stories uncovered.'
'This new research enables us to make a significant step forward in telling a more complete story of the Foundling Hospital, its place in eighteenth-century London and the wider world', says Museum Curator, Kathleen Palmer. 'It has taken us from tantalising glimpses to a far richer understanding of the presence and experience of Black and Asian children in the institution. We are thrilled that our collaboration with the University of Warwick's Centre for Global History and Culture has enabled Hannah Dennett's ground-breaking work.'
Tiny Traces: African & Asian Children at London's Foundling Hospital is supported by the 1739 Club.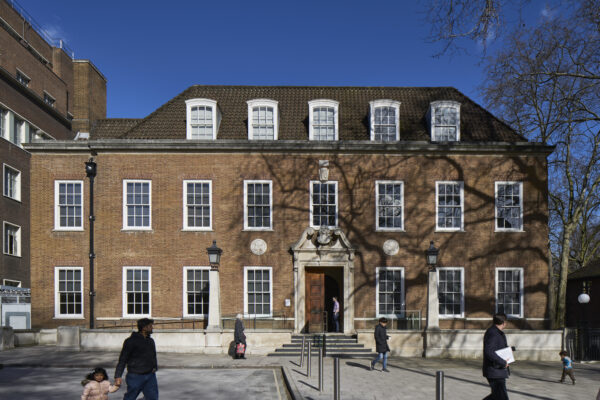 Free for members
40 Brunswick Square, London WC1N 1AZ
An exhibition of abstract paintings inspired by the history of Athelhampton House and its award winning gardens.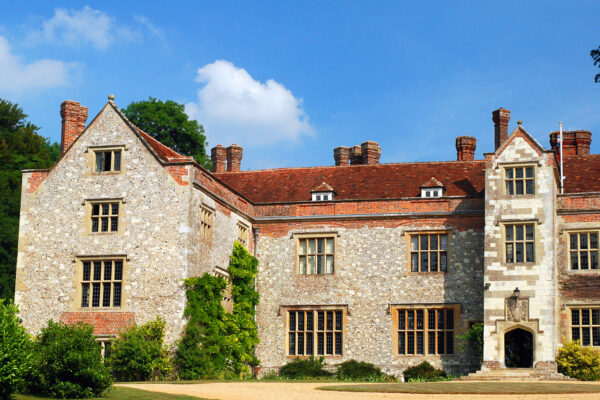 Inspired by the natural environment of the local area, Rachel Hudson's exhibition From The Margins will transfer to Chawton House for the month of September.
Become a Historic Houses member
Explore the nation's heritage from just £65 per year.
Hundreds of the most beautiful historic houses, castles, and gardens across Britain offer our members free entry.
Also: receive a quarterly magazine, enjoy monthly online lectures, get exclusive invitations to buy tickets for behind-the-scenes tours, and take up a range of special offers on holidays, books, and other products you might like.