Lessons from our Net Zero Past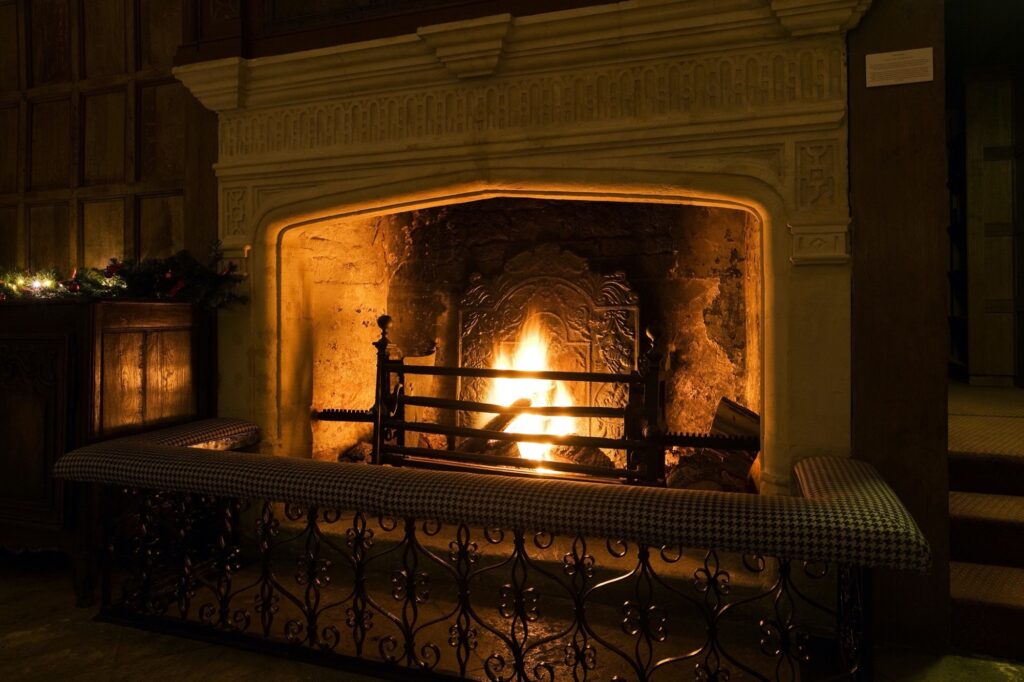 Despite being indispensable to us today, central heating and electricity are still relatively recent inventions. For most of history, and especially in rural areas, people were self-sufficient and relied on local resources to power their homes. Warmth and light came from open fires supplied by self-replenishing forests, and hand built homes provided basic protection from the elements. Selectively heating central rooms, dressing warmly, and waking and sleeping with the rhythms of the sun were key to surviving the winter.
Whilst this austere existence leaves little to be desired by modern standards, the carbon-intensive lifestyle that has replaced it is now recognised as an unsustainable and wasteful way of living. The way we inhabit our homes has changed, and we often ask more of them than they were built to provide. We expect hot water at our fingertips, spend much longer indoors, and like to be able to wander from room to room without drastic changes in temperature.
One in five homes in Britain are more than one hundred years old, and Victorian and Georgian terraces are still a ubiquitous sight in our towns and suburbs. In contrast, today's new build housing has an average lifespan of just 19 years. With so many of us living in homes designed prior to the invention of electricity and central heating, it is important to ask what these historic buildings can teach us about staying warm and comfortable without relying on fossil fuels. Given the climate emergency we are faced with, we must also consider how we can best adapt these homes to low-carbon living.
The historic inhabitants of our homes found plenty of ways to keep them warm and bright without the need for fossil fuels, some of which we still use today. Curtains did more than just keep out unwanted light, by preventing unwelcome breezes and draughts from blowing in between the cracks and openings in windows, which were rarely air tight. In larger homes, lavish tapestries were not just used for decoration. The interior of a house or building was often not much warmer than the temperature outside, and tapestries helped to trap heat inside a room, keeping warm air in and cold air out. Rooms were heated selectively with large open wood fires, and families gathered together around the hearth in the evenings. The Georgians popularised many other creature comforts which are still familiar today, such as dressing gowns and copper hot water bottles.
These historical practices didn't cost much, and more importantly didn't cost the planet. But whilst putting on an extra layer instead of adjusting the thermostat is sufficient for most of us in colder months, those who live in historic buildings today will tell you how uncomfortable they can still be. Last week we heard Ewan Frost-Pennington's account of the harsh winters he experienced growing up at Muncaster Castle, and later this week our technical advisor Robert Parker will be giving us a tour of Browsholme Hall, which he has endeavoured tirelessly to make a warm and comfortable family home.
Heating accounts for two thirds of energy consumption in Britain's homes, so it's no surprise that we are all keen to make our houses energy efficient. Cavity wall insulation, UPVC double glazing and full draught exclusion would certainly improve the heating efficiency of a historic home, and keep its occupants very warm at all times. However, without ventilation and with extra insulation smothering walls which were designed to breathe, traditionally constructed houses can quickly become damp and stifling, leading to mould and dry rot. Nor is improved energy efficiency always as it seems – many modern materials such as UPVC have a high carbon cost involved in their production, and lower carbon emissions are not guaranteed by retrofitting. With a highly energy efficient house, it becomes affordable and tempting to keep the heating on constantly, often resulting in total carbon emissions remaining unchanged.
Part of the solution could be to revisit ancient ways of living, which can help us reconsider our reliance on unlimited heat and electricity, and instead rediscover historic methods of conserving energy. As our ancestors hung tapestries, modern homes can use heavier curtains to prevent warm air escaping in winter months, and gathering together to share warm spaces reduces the need to heat the entire house. Log fires (using dry wood) are a carbon-neutral means of heating homes, but the positive effect of firelight on our wellbeing has been found to be significant regardless of the actual heat output. Candles and even digital films of fires can create feelings of warmth and relaxation whilst lowering blood pressure, providing a low-cost way to make a home feel more cosy. Dressing more warmly and making better use of daylight hours are other historical tactics which are still commonly used to help conserve heat and light.
Behavioural changes are a start, but investment in renewable energies to heat our homes provides a real long-term solution which is neither austere nor wasteful. As we found out earlier this month, many Historic Houses members are revisiting ancient forms of energy to heat and power their homes. Heat pumps provide an ideal heating solution for historic buildings, allowing them to breathe whilst keeping the entire building at a constant and comfortable temperature. Biomass boilers have similar benefits, being powered entirely by organic matter and allowing homes to be heated without fossil fuels. For rural traditional buildings which are often off the gas grid and rely on LPG, these innovations are especially important, and it is now possible for historic homes to return to total self-sufficiency through a combination of net-zero energy sources, sensitive retrofit adaptations and behavioural changes.
However, there is still a way to go, with many renewables being expensive to install and slow to recoup costs compared to gas, and heritage protection regulation often blocking even the most unobtrusive sustainability-related alterations to listed buildings. But with greater investment in green energy, supportive regulation and better guidance in historical retrofit, heritage sites will increasingly be able to sensitively adapt to climate change in a way that doesn't cost them, or any of us, the earth.
Planning for the Future at Browsholme Hall
This week we are going behind the scenes at Browsholme Hall in Lancashire, which since Tudor times has been the ancestral home of the Parkers, Bowbearers of the Forest of Bowland.