Rodmarton Manor
Supreme example of a house built and all its furniture made according to Arts and Crafts ideals.
Rodmarton, Cirencester, Gloucestershire, GL7 6PF
Get Directions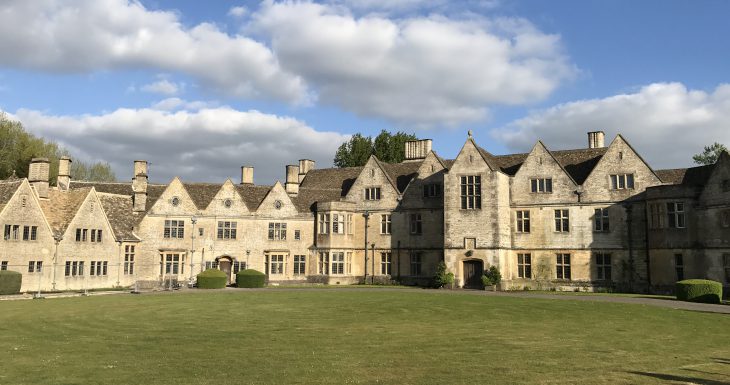 Free for members
Facilities
Accessible parking

Cafe / restaurant

Free parking

Mostly wheelchair accessible
Accessibility
Guide dogs welcome
Wheelchair ramps/routes
Accessible parking
Rodmarton Manor is a unique Arts and Crafts Manor House containing furniture made locally and with a stunning early 20th-century garden.
The house and garden were designed for the Biddulph family by Ernest Barnsley, whilst his brother Sidney was the principle furniture maker. This house, although post Industrial Revolution was a return to earlier times with local materials, hand tools and craftsmanship.
Work started in 1909, stopped from 1914 to 1919 because of the First World War before the house was finally completed in 1929.
Visitors today will see original interiors, furniture, ceramics, ironwork and textiles all made in the early 20th-century by followers of the Cotswold Arts and Crafts movement such as the Barnsleys, Gimson, Waals, Alfred and Louise Powell. The original garden layout persists in the 8 acre garden with terrace, topiary, herbaceous borders and walled garden.
2022
Snowdrop season – Garden only: Wednesday and Saturday afternoons from 1.30pm, first 3 weeks in February – 2nd, 5th, 9th, 12th, 16th & 19th.
Easter Monday: House & Garden – 2pm – 5pm.
May – September: House & Garden – Wednesdays, Saturdays and Bank Holiday afternoons 2pm – 5pm.
Please note the Manor will not be open over the Platinum Jubilee Bank Holiday weekend.
Last entry to the Manor is 4.15pm.
Please note: The information on the Historic Houses website is advisory, but please always check the website of the house or garden you intend to visit before travelling.
Historic Houses members visit for free on normal open days.
House & Garden
Adult – £12
Children 5 to 15 – £4
Garden Only
Adult – £9.00
Children 5 to 15 – £1
The Manor is open for private, guided tours for group bookings by prior appointment.
The charge is £15 per person subject to a minimum group total of £180.
Refreshments can be arranged.
For further details please contact – enquiries@rodmarton-manor.co.uk or 01285 841442.
We welcome visits from primary and secondary schools to see the house in garden.
Please get in touch with us at – enquiries@rodmarton-manor.co.uk – or on 01285 841442 to find out more and arrange.
Accessibility
Guide dogs welcome
Wheelchair ramps/routes
Accessible parking
A few years ago, a member of the Royal Family visited Rodmarton Manor. They were wearing hobnail boots which marked the wooden floors, but my grandmother did not dare tell him off!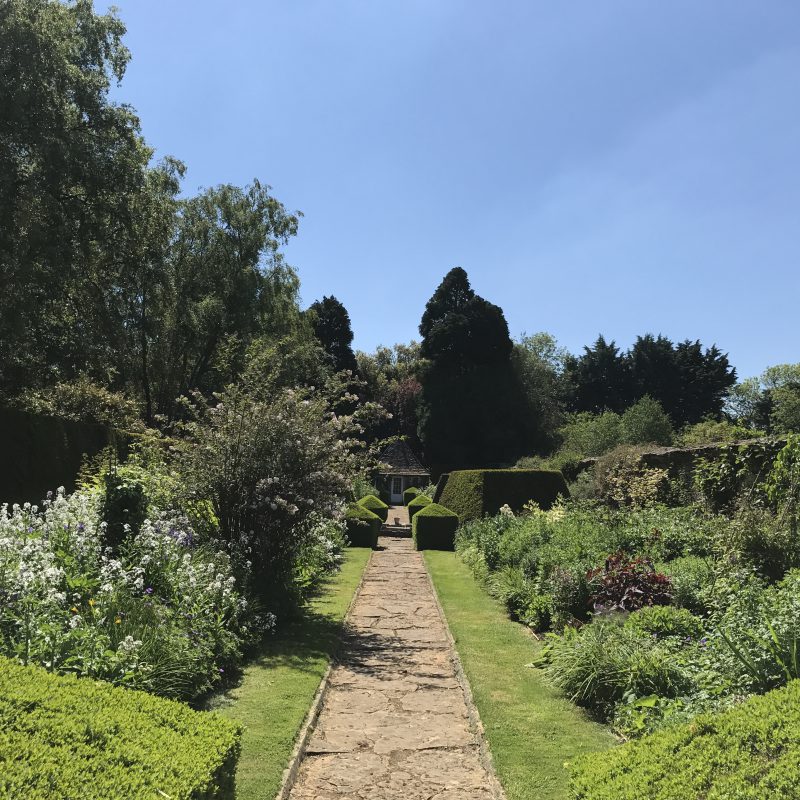 Become a Historic Houses member
Explore the nation's heritage from just £59 per year.
Hundreds of the most beautiful historic houses, castles, and gardens across Britain offer our members free entry.
Receive a quarterly magazine exploring the architecture, collections, and family histories of our grandest and oldest homes, and get an insight into what it takes to keep them standing today.
Enjoy monthly online lectures about the houses and their extraordinary history, presented by experts including house owners, curators and guest lecturers.