Markenfield Hall
One of England's most picturesque medieval moated manor houses.
Ripon, North Yorkshire, HG4 3AD
Get Directions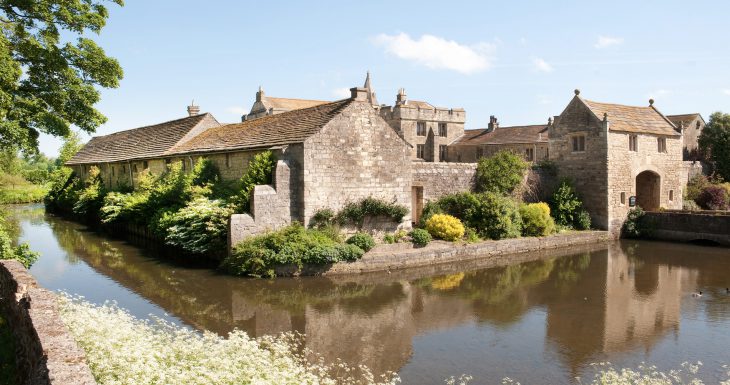 Free for members
Facilities
Accessible parking

Easily accessible without car

Free parking

Shop
Accessibility
Large font signs and leaflets
Access statement available
Guide dogs welcome
Accessible parking
Wheelchair access to the ground floor. Designated parking at the front of the house.
A medieval, moated and much-loved family home, Markenfield Hall is a historic house unlike any other. Set within stunning Yorkshire countryside south of Ripon, Markenfield has remained largely untouched, and is one of a handful of moated, medieval manor houses that could still be recognised by their original owners; indeed the Hall is instantly recognisable thanks to its crenelated silhouette reflected in its encircling moat, which was patrolled by two black swans until 2019 when we discovered we had acquired an otter… Despite its bloody history, the Hall exudes a tranquil and welcoming atmosphere and, although only open generally for short periods of time, there are opportunities to visit throughout the year, either individually or as a group.
Markenfield is a small house (comparatively speaking), and as such we have a small staff – both figuratively and literally… the person who answered your phone call is the one who will be serving your cake, or organising your wedding. This personal touch, combined with the fact that we take a limited number of bookings each year, allows us to welcome you to a tranquil Markenfield. It isn't for everyone – we have very limited mobile reception, and no Wi-Fi. There is no shop, no café, no digital interactives; there are no teasels on chairs to stop you sitting down – in fact, sitting down is actively encouraged. You are visiting our home – we want you to feel as if you belong here.
If you feel as if you could belong here (and we hope that you do) you can visit on one of our Historic Houses' tours. Markenfield does not have a café, but we can happily arrange tea and cake following a tour – and we have been told that we serve exceedingly good cakes!
Markenfield is the seat of the Grantley family – builders of nearby Grantley Hall – and lived in by the widow of 7th Lord Grantley. She continues the restoration of the Hall and the wider Estate. The Grantley family have owned Markenfield since 1761, and can trace their lineage back to the Markenfield family, so in essence the Hall has remained in the ownership of same family for 500 years.
Please note: The information on the Historic Houses website is advisory, but please always check the website of the house or garden you intend to visit before travelling.
View website
Tiny Tours on selected days.
Free for Historic Houses members on specific dates; advance booking required (see 'Admission', below, for contact details).
Tiny Tours from £18.
Free entry for Historic House members on selected Wednesday morning Tiny Tours (subject to availability; booking essential. Tea and cakes charged separately.
Groups are welcomed at the Hall all year round by appointment, when a tour of the Hall can be followed by tea and cake. You don't have to belong to a historical society, or be a history buff, to enjoy our tours – we regularly welcome WIs, sewing groups, book clubs and the like. If you can get together 10 people or more you constitute a group in our eyes.
We are also starting to develop a bit of a reputation for our cakes – you'll know why once you've seen them. Let's just say that The Harrogate Cake Lady does us proud.
From £16 per person.
Accessibility
Large font signs and leaflets
Access statement available
Guide dogs welcome
Accessible parking
Wheelchair access to the ground floor. Designated parking at the front of the house.
Getting here
Ripon, North Yorkshire, HG4 3AD
Between Ripon and Harrogate (entrance off the A61 three miles south of Ripon).
36 bus between Ripon and Leeds runs every 20 minutes and stops 100m from the bottom of the drive on A61.
Nearest train station is Harrogate.
What3words: The main visitor entrance is at ///mops.hobbyists.angers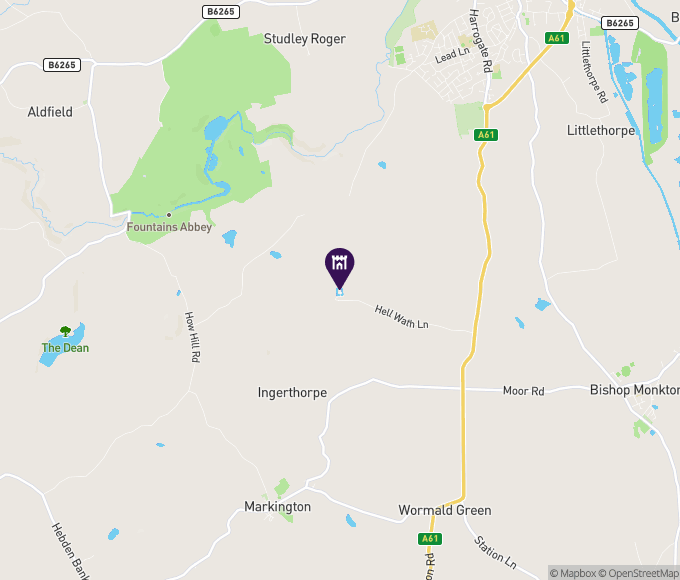 It is an extraordinary privilege for us to live in the most unspoilt surviving early 14th-century house in the whole of England.Although we have tried to make it interesting with explanations here and there, most of all it is our private home. You'll occasionally encounter family muddle, dogs and grandchildren racing about. We do hope you enjoy your visit.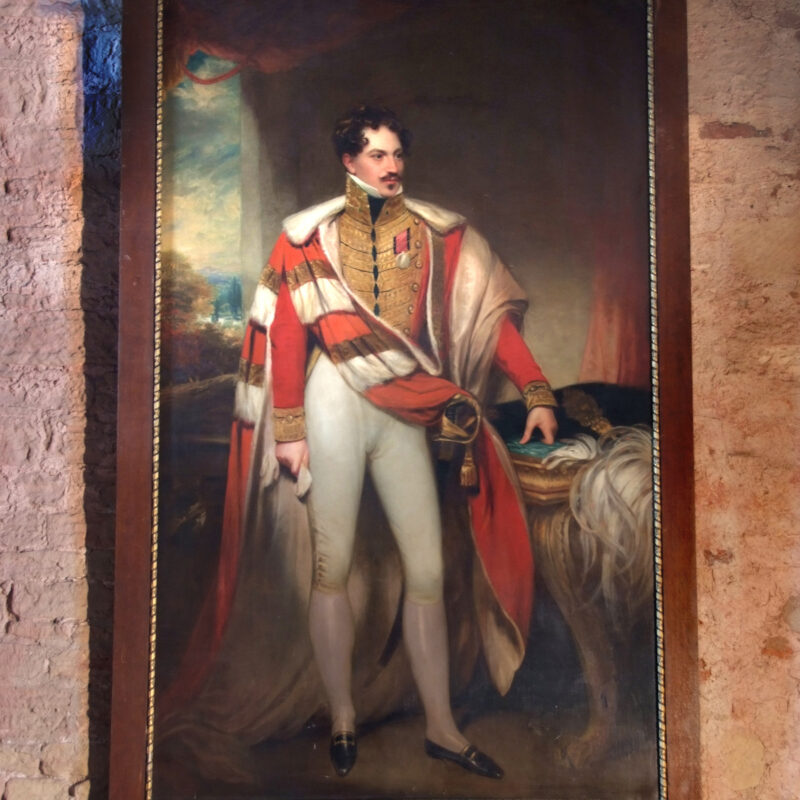 Tours of Markenfield Hall
Join one of our expert guides on a Behind-the-Scenes tour of Markenfield, and as well as seeing the main rooms of the Hall you will also explore the vaulted rooms that have stood since 1230 (not open to the public) before climbing the tower, with its spiral staircase, to the very top of the house (not open to the public). Tours are limited to just 10 people and finish with a sumptuous afternoon tea, freshly prepared by Elizabeth Dennison of The Dusty Miller. An afternoon to remember. Tickets £35 – click here to book.
Become a Historic Houses member
Explore the nation's heritage from just £65 per year.
Hundreds of the most beautiful historic houses, castles, and gardens across Britain offer our members free entry.
Also: receive a quarterly magazine, enjoy monthly online lectures, get exclusive invitations to buy tickets for behind-the-scenes tours, and take up a range of special offers on holidays, books, and other products you might like.