Iford Manor Gardens
Bradford-on-Avon, Wiltshire, BA15 2BA
Medieval house with a classical frontage also famous for its Italianate garden.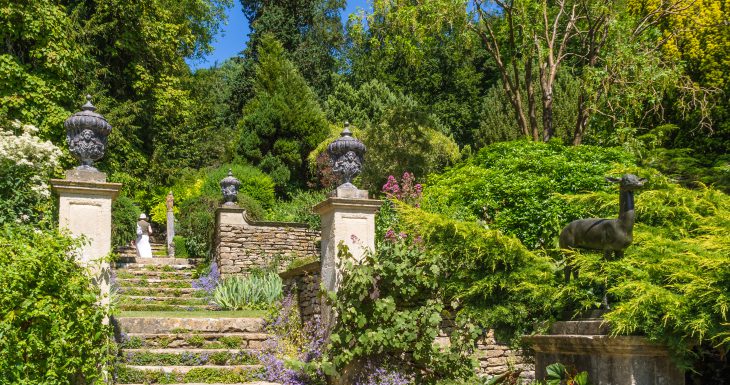 Key Information
Free for members

Free parking

Garden only

Pet friendly
Opening Times
Admission
Group Visits
Accessibility
Tucked away at the bottom of a tranquil valley, a visit to the romantic, award-winning, Grade 1 listed Iford Manor Garden is like no other. Famed Edwardian landscape designer Harold Peto designed the unique, Italiante, Grade 1 listed gardens when Iford Manor was his home, from 1899-1933. Drawing inspiration from his travels all around the world, the garden blends Italian, Byzantine, Ancient Roman and Oriental garden designs together with architecture and classical sculpture.
Over the past 50 years today's owners, the Cartwright-Hignett family, have lovingly restored the garden and continued to develop it, finishing the Oriental Garden area, extending the woodland walks and redesigning areas of the garden as they age, 100 years after Peto's original plantings. Head Gardener Troy Scott Smith (previously Head Gardener at Sissinghurst) has been working closely with the family to achieve this.
Please check the website for further information, admission times and details about special events.
Visit the house's website
Paths twist and turn around ancient statues, columns, terraces and architecture which, combined with ebullient planting schemes, draw you on in anticipation of the next delight. After each step a new view is revealed, allowing visitors to marvel in the clever nature and beauty of the design. Steeped in history and located on the last hill of the Cotswolds, with the Wiltshire/ Somerset border running through the garden itself, visitors often say a visit to Iford Manor Garden was like stepping into another, timeless world.
Regularly providing design inspiration to many, the garden often features in international publications and in film, most recently in 'The Secret Garden' (2020). A visit to Iford Manor Gardens should leave you feeling refreshed, uplifted and inspired.
Opening in Spring 2021, our new café and restaurant will be offering our visitors lunches, as well as afternoon tea, coffee, cakes and snacks. Please subscribe to our newsletter for updates and visit our website for the very latest information, news and events.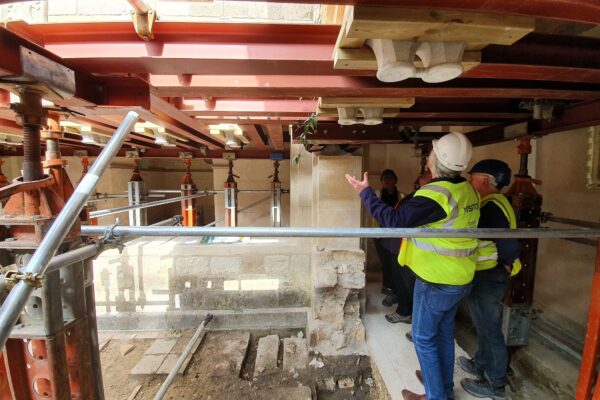 Iford Manor Wins Restoration Award 2020
After a delay of more than six months while judges were unable to assess entries because of Covid-19 restrictions, the UK's largest collection of independent heritage has announced the best restoration project of a historic house, castle, or garden in...