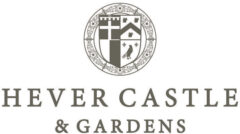 Hever Castle
The home of Anne Boleyn, lavishly remodelled for the Astor family.
Hever, Edenbridge, Kent, TN8 7NG
Get Directions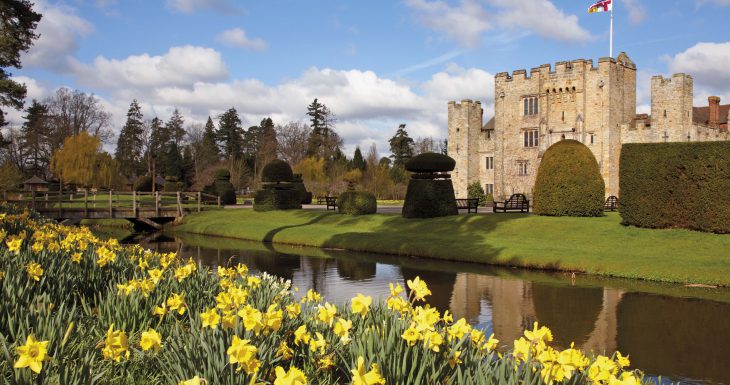 Accessibility
Accessible toilets
Accessible parking
Hearing loops
Large font signs and leaflets
Wheelchair ramps/routes
Access statement available
Spanning more than 700 years, the history of Hever Castle is rich and varied. The original medieval defensive castle, with its gatehouse and walled bailey, was built in 1270. In the 15th and 16th centuries it was the home of one of the most powerful families in the country, the Boleyns, who added the Tudor dwelling within the walls.
The Castle was to become the childhood home of Anne Boleyn, King Henry VIII's second wife, who became Queen of England for just 1,000 days. It was Henry's love for Anne and her insistence that she became his wife rather than his mistress that led to the King renouncing Catholicism and creating the Church of England.
Hever later passed into the ownership of another of Henry VIII's wives, Anne of Cleves, and from 1557 onwards it was owned by a number of families including the Waldegraves, the Humphreys and the Meade Waldos.
Gradually it fell into decline before William Waldorf Astor invested time, money and imagination in restoring the Castle. He commissioned the 'Tudor Village', now called the 'Astor Wing' and the construction of the magnificent gardens and lake. At Hever, his wealth and vision enabled him to create a lavish family home that also indulged his passion for history.
2022
Opening dates for Historic Houses members:
9 & 10 February.
21 February to 1 April: Mondays to Fridays.
19 April to 27 May: Mondays to Fridays.
6 June to 22 July: Mondays to Fridays.
1 September to 21 October: Mondays to Fridays.
31 October to 18 November: Mondays to Fridays.
Opening times and dates for general public:
9 February – 26 March: Daily – Last entry 3pm.
27 March – 29 October: Daily – Last entry 4:30pm.
30 October – 18 November: Wednesdays to Sundays – Last entry 3pm.
Please note: The information on the Historic Houses website is advisory, but please always check the website of the house or garden you intend to visit before travelling.
Historic Houses members visit free during off-peak times during the year.
Free access to the Castle and Gardens only applies Monday-Friday 9 Feb 2022 until 18 Nov 2022 (Closed some Mondays and Tuesdays in November).
Free access excludes weekends, Kent school holidays, bank holidays and group bookings.
Pre-booking is recommended to avoid disappointment using the Historic Houses Member ticket option.
Whether you are a group travel organiser, a teacher, or member of the travel trade planning trips and tours in Kent, Hever Castle & Gardens has a selection of experiences and packages to suit the interests and needs of groups and schools alike.
We have a dedicated member of staff who will assist you with your planning and will guide you every step of the way to ensure that your group visit is a memorable one.
Whatever type of group visit you are planning, large or small we look forward to helping you plan your perfect day out.
Accessibility
Accessible toilets
Accessible parking
Hearing loops
Large font signs and leaflets
Wheelchair ramps/routes
Access statement available
The Anne Boleyn Rose Portrait
Hever Castle in Kent has an impressive collection of Tudor portraits, second only to the collection in the National Portrait Gallery in London. This portrait of Anne Boleyn, who grew up at Hever Castle, is on display in the historic attraction's Long Gallery. The Long Gallery depicts the saga from the Wars of the Roses to the Reformation through its art collection.
Although it is an iconic image of the monarch who was only queen for 1,000 days, Hever Castle knows very little about the Anne Boleyn portrait itself and when exactly it was acquired.
Believed to have been bought by one of the Astor family who previously owned the Castle at some point between 1919 and 1965, it is first mentioned in a valuation for insurance document (listing all items in the collection) in 1965. The oil painting is attributed to the English school and is believed to have been painted around 1550, 14 years after Anne's execution.
It bears a strong resemblance to the Radclyffe portrait, believed to be in a private collection. Known as the Anne Boleyn rose portrait, Hever Castle staff are keen to do more research into the image to find out more about who purchased it and when and where it was purchased.
The valuation for insurance document has the value in 1965 of £400, but staff do not know how much it was originally bought for.
If it was bought at an English auction house then there would be provenance information and a sale invoice.
Hever Castle would also be keen to find out more about the age of the portrait.
Images credit Hever Castle.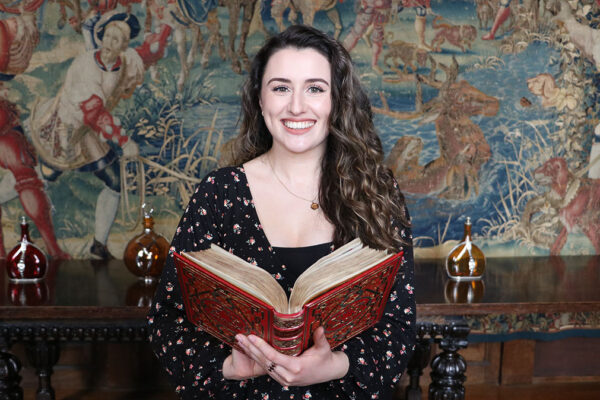 A new discovery on Anne Boleyn's historic prayer book
On the anniversary of Anne Boleyn's execution Hever Castle reveals new research on her historic prayer book, unveiling what happened to it after her death.
Become a Historic Houses member
Explore the nation's heritage from just £59 per year.
Hundreds of the most beautiful historic houses, castles, and gardens across Britain offer our members free entry.
Receive a quarterly magazine exploring the architecture, collections, and family histories of our grandest and oldest homes, and get an insight into what it takes to keep them standing today.
Enjoy monthly online lectures about the houses and their extraordinary history, presented by experts including house owners, curators and guest lecturers.