Gregynog Hall
An ancient house intertwined with the history and politics of Wales.
Tregynon, Near Newtown, Powys, Wales, SY16 3PW
Get Directions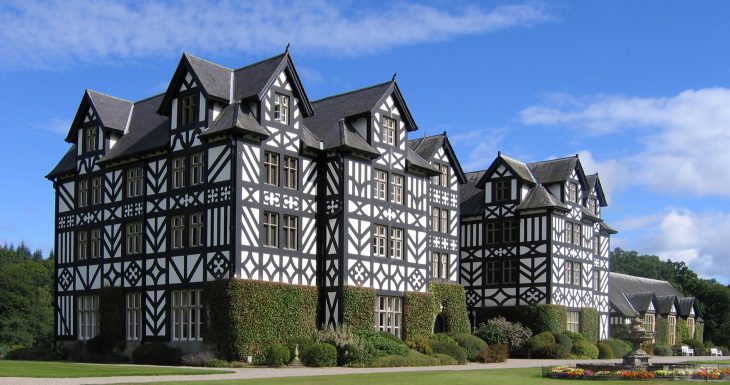 Not free for members
Facilities
Cafe / restaurant

Charged parking

Facilities for children

Garden only

Mostly wheelchair accessible

Parkland / open spaces

Pet friendly

Picnic area

Shop
An ancient house with a Victorian facade. Situated far from any city yet at the heart of Welsh History, Art & Politics.
Once a landed estate, now a conference centre, wedding venue, Grade I listed garden and events venue. Famed for centuries for its hospitality and still offering accommodation today.
The garden is informal and diverse. It sits in the middle of 750 of land with several waymarked walks. It is stunning in summer with a magnificent collection of rhododendrons and azaleas and also very beautiful in autumn as the trees colour up.
On a walk around the garden I would recommend The Dell area – which in the Davies sisters day used to have a gardening team of 6 to look after that area. It has some interesting planting and also has the Montgomeryshire Beekeepers Training apiary.
This leads to a circular walk around the lily pond where visitors will find a summerhouse at the back of the pond where Margaret Davies used to paint.
The borders around the Hall are planted with herbaceous beds and the fountains at the front of the Hall have different annual planting every year.
A good view of the iconic golden yew hedge can be got from the concrete bridge at the front of the Hall.
Grounds and nature reserve: Open all year round.
Gardens: April to November. Daily, dawn to dusk.
This house does NOT offer free entry to Historic Houses members.
Admission: £3
Groups can visit the property by arrangament, please contact +44 (0)1686 650224.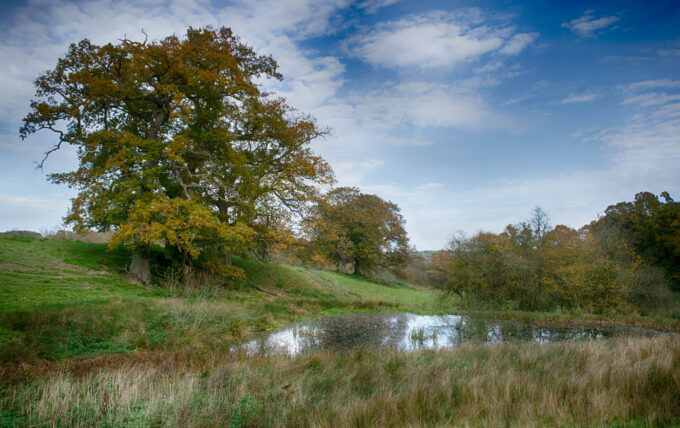 Neuadd a Gerddi Gregynog, Powys
Tŷ hynafol gyda ffasâd Fictoraidd. Mae'n bell o unrhyw ddinas, ond yn ganolog i Hanes, Celf a Gwleidyddiaeth Cymru. Ar un adeg roedd yn ystâd dirfeddiannol, bellach mae'n ganolfan gynadledda, lleoliad priodasau, gardd restredig Gradd I a lleoliad digwyddiadau. Mae wedi bod yn enwog ers canrifoedd am ei letygarwch ac mae'n dal yn cynnig ystafelloedd i aros ynddynt heddiw.
Mae'r ardd yn anffurfiol ac amrywiol. Mae wedi'i lleoli yng nghanol 750 o dir ac mae sawl taith gerdded gydag arwyddion. Mae'n arbennig o hardd yn yr haf gyda chasgliad godidog o rhododendronau ac asaleas ac mae'n hyfryd hefyd yn yr hydref wrth i'r coed newid eu lliw.
Become a Historic Houses member
Explore the nation's heritage from just £65 per year.
Hundreds of the most beautiful historic houses, castles, and gardens across Britain offer our members free entry.
Also: receive a quarterly magazine, enjoy monthly online lectures, get exclusive invitations to buy tickets for behind-the-scenes tours, and take up a range of special offers on holidays, books, and other products you might like.