Cirencester Park
Mansion, known for its yew hedge of monumental scale.
Cirencester, Gloucestershire, GL7 2BU
Get Directions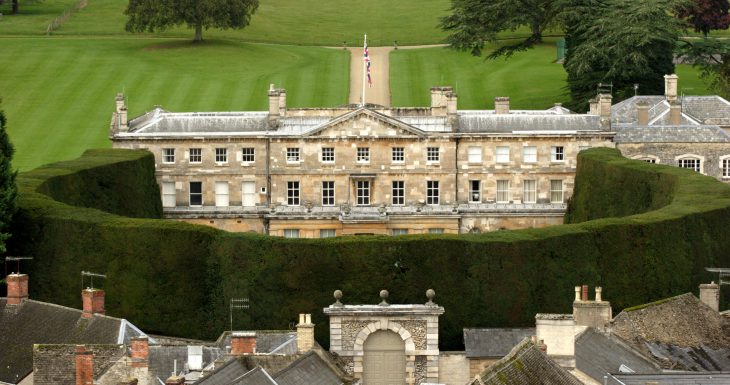 The Mansion, as it is locally known today, was built by the 1st Earl on the foundations of the original Tudor-Jacobean house – it is also believed to be built on the same site as the original Cirencester castle, built c.1107.
Cirencester Park sits within the town of Cirencester and is screened from the town by the tallest yew hedge in the world. When Sir Benjamin purchased the house in 1695, his son began the initial building of the present house. The wings of the Jacobean house were demolished and Lord Bathurst added new facades to the main fronts, leaving a classical style house.
It wasn't until 1810-11 that any major changes were made, when the 3rd Earl Bathurst engaged Robert Smirke to demolish the West Porch and to add the North Wing. In 1830 Smirke was back at Cirencester, where he rebuilt the East Front.
The 3,000-acre woodland and pasture park is open all year, with a perimeter hedge (claimed to be the largest in the world) planted in the 1720s. Stephen Switzer may have advised on the original plan, and Alexander Pope invested money in the planting, but Lord Bathurst was the park's inspiration. The forest is transected by a goose-foot of avenues inspired by baroque geometry.
Visits are to the park only.
2022
Parkland: every day, all year, 8am to 5pm.
House tours (not free for members) are sometimes possible; please contact the estate for more information.
Please note: The information on the Historic Houses website is advisory, but please always check the website of the house or garden you intend to visit before travelling.
Cirencester Park is open to the public free of charge, for visitors on foot and on horseback.
House tours (not free for members) are sometimes possible; please contact the estate for more information.
Become a Historic Houses member
Explore the nation's heritage from just £59 per year.
Hundreds of the most beautiful historic houses, castles, and gardens across Britain offer our members free entry.
Receive a quarterly magazine exploring the architecture, collections, and family histories of our grandest and oldest homes, and get an insight into what it takes to keep them standing today.
Enjoy monthly online lectures about the houses and their extraordinary history, presented by experts including house owners, curators and guest lecturers.