Acton Scott Hall
Acton Scott, Church Stretton, Shropshire, SY6 6QQ
An Elizabethan mansion on a site formerly owned by Edric the Wild.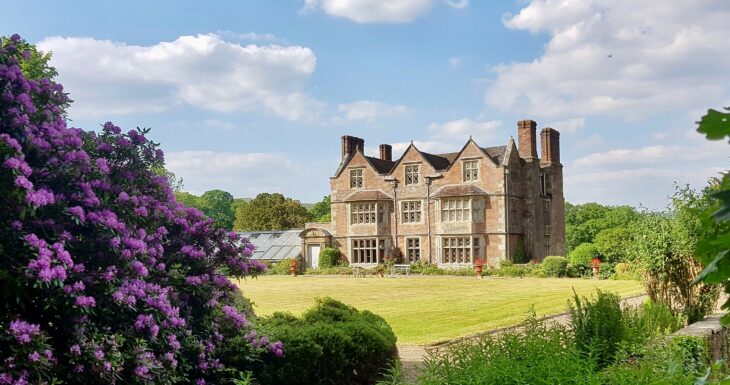 Key Information
Getting Here
Accessibility
Grade II* Elizabethan manor house set in the Shropshire hills with stunning views over Wenlock Edge. Oak-panelled reception rooms contain many interesting artefacts including Jacobean woodwork and friezes, unique fireplaces and fascinating family heirlooms. There is documented information on the excavation of a Roman villa on the estate carried out by Frances Stackhouse Acton in the nineteenth century. T.S. Acton (d 2020) was founder of the Acton Scott Working Farm Museum. A historical documentary TV series "Victorian Farm" was filmed on Acton Scott Estate.
Guided tour of the house and grounds led by members of the Acton family. The house tour includes part of the basement, with servants bells on display, and an exhibition room laid out according to the theme of each tour; the conservatory, drawing room, library and justice room on the ground floor, plus the hallway with Jacobean carving on the stairs. Some tours will include the Oak Room bedroom on the first floor, with fine carvings in the 17th-century wall panels and the bed. The tour of the grounds includes lawns and woodland paths to the secret Rock Garden.
Tours that are scheduled will be listed below. If none are scheduled yet, please check back later, or find other tours you might enjoy on our tours listing page here.
Please check the website for further information, admission times and details about special events.
Visit the house's website
We really enjoyed our tour yesterday it is a beautiful house and Alison and Francis made us feel very welcome. They were both interesting, informative and the absolute opposite of the 'I'm just going through the motions' tour which we've suffered in the past. I thoroughly recommend booking a tour, and the lemon drizzle cake is fabulous!
A fantastic tour of a beautiful house and gardens, with lots of fascinating anecdotes and personal history from the charming hosts. Well worth a visit. Thank you!
Thanks so much for making us welcome at your beautiful house and home. Really enjoyed our visit.
A really interesting tour, full of history and stories! Well managed and great hosts! Definitely worthwhile.
Tour details
TOUR DURATION
2 hours
TOUR PRICES
£20.00 per person.
REFRESHMENTS
Tea/coffee/soft drinks with home-made cake
RESTRICTIONS
No photographs in the house, no stilettos, no dogs in the house.
We do welcome assistance dogs and their owners.
Current owners Francis and Alison Acton and their adult children live and work on the Estate. We manage the grounds and house with help from volunteers, friends and local experts when necessary.