Acton Scott Hall
Acton Scott, Church Stretton, Shropshire, SY6 6QQ
An Elizabethan mansion on a site formerly owned by Edric the Wild.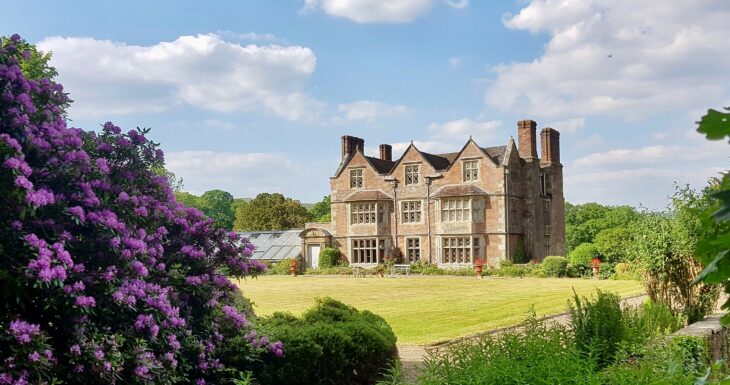 Key Information
Getting Here
Accessibility
A grade II* listed Elizabethan brick manor house built for Richard Acton c 1580. One of the earliest brick houses in Shropshire.
The Acton Family has owned the estate for over 900 years. The house is an exceptionally early example of a double-pile plan set in the beautiful Shropshire hills with stunning views over Wenlock Edge, made famous by A E Housman's A Shropshire Lad. The Acton family continues to maintain the house, estate buildings and land. Acton Scott Hall has oak-panelled reception rooms containing many interesting artefacts including Jacobean woodwork and friezes, unique fireplaces and a collection of fascinating family heirlooms. There is the site of a Roman Villa on the estate and documented information on the excavation carried out there by Frances Stackhouse Acton in 1817 and 1844.
The Acton family are restoring parts of the house, gardens and woodland. The basic layout of the gardens and much of the planting from 1807 is still represented in the lawns, ancient trees, archery ground, former flower garden, walled garden and secret garden, (known as the Rock or Quarry Garden). The house is adjacent to the Acton Scott Historic Working Farm, as seen on Victorian Farm, which was the brainchild of Mr Thomas Stackhouse Acton (d 2020). Mrs Lucy Acton (d 2019) left a comprehensive account of the history of Acton Scott Hall, the Estate and family members in the form of unpublished books. They offer a wonderful insight into the past of this tranquil and timeless gem.
Thomas Andrew Knight 1758 – 1838 (Father of Frances Stackhouse Acton who married Thomas Pendarves Acton in 1812) was a founder of the Royal Horticultural Society. First person to employ controlled cross pollination of plants to produce new varieties for plant breeding.
He is mentioned in Darwin's "Origin of Species". John Stackhouse (married Susanna Acton in 1773) was a Fellow of the Linnean Society and marine biologist. Wrote several botanical books and published his seminal study of British Seaweed Nereis Britannica (1795 – 1801).
Please check the website for further information, admission times and details about special events.
Visit the house's website