Our charitable links
We work closely with an independent registered charity, the Historic Houses Foundation, which makes grants to our members and other heritage projects throughout England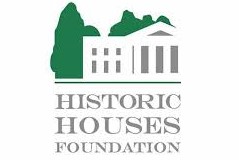 The Historic Houses Foundation is the result of a 2019 merger between the Country Houses Foundation (CHF) and the Heritage Conservation Trust (HCT).
A history of grant making
The CHF was born out of the Country Houses Association, an Industrial and Provident Society which was formed in 1955 by Admiral Greathed for the purposes of preserving historic buildings for the benefit of the nation.
During its lifetime, the Association acquired nine large country houses, and restored and preserved these until their sale in 2003 and 2004. During their ownership by the Association, all the houses were converted into retirement apartments, with the rental income helping to pay for extensive renovations and repairs. The houses were open to members of the Association and also members of the public.
Following a restructuring of the Association in 2004, all the properties were sold resulting in a substantial surplus. The majority of these funds have been donated to the Country Houses Foundation to ensure that the work of preserving historic buildings continues.
The HCT was was created as a charity in 1990 on the initiative of historic house owners, to support the restoration of works of art and also to assist educational initiatives and research related to the contents of historic buildings.
Vital support today
Today, the HHF gives grants for the repair and conservation of rural historic buildings and structures located in England and Wales, including where appropriate their gardens, grounds and outbuildings. The Foundation also plays a vital role in the restoration and conservation of works of art in historic house collections open to the public, often helping where support cannot otherwise be found.
Get in touch
Contact the HHF
The HHF is a company registered in England & Wales with number 5433717, and a registered c
harity, number 1111049