Pottery and Ceramics at Bamburgh Castle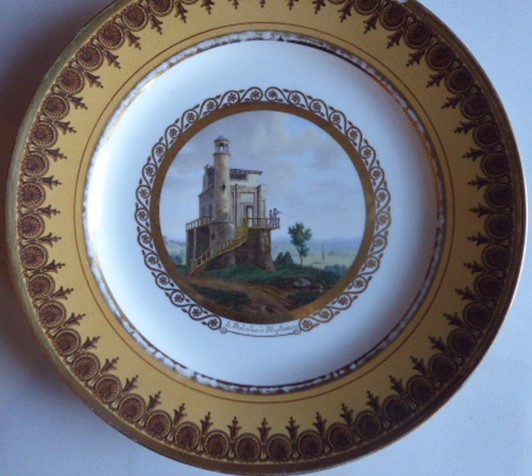 Bamburgh Castle in Northumberland is home to a range of historic pottery and ceramics. In this article, Lisa Waters, curator at Bamburgh Castle, reflects on five different types of ceramics visitors can see when inside the castle.
#1. Saint Cloud

Carrying his own cutlery with him, Sir John Fenwick of Wallington Hall travelled widely in the 17th century. He was MP for Northumberland several times and an army officer. With military encounters on the continent, he may have brought his cutlery back with him. Forks, or flatware, were fairly new in England at this stage. The two tines became four in the 18th century and hosts then provided matching sets for guests, when plates began to be used more often than bowls.
This set gives an intimate view of the dynamic life of John Fenwick. Made by the first major pottery in France, the Saint-Cloud forms and designs often copied earlier metalwork pieces and included paintwork of stylised drapery called 'lambrequin'.
With previous connections to Bamburgh Castle, the Fenwick family had been Constables of the castle and married into the Forster family when the Forsters became the first private owners of the castle. Sir John Fenwick bred horses. He became involved in Jacobite plotting in favour of James II and was mistakenly arrested over a plot to assassinate William III. Found guilty, Sir John Fenwick was executed for High Treason in January 1697. Five years later William was riding Fenwick's horse, Sorrel, when it stumbled and King William died from his injuries.
#2. Sevres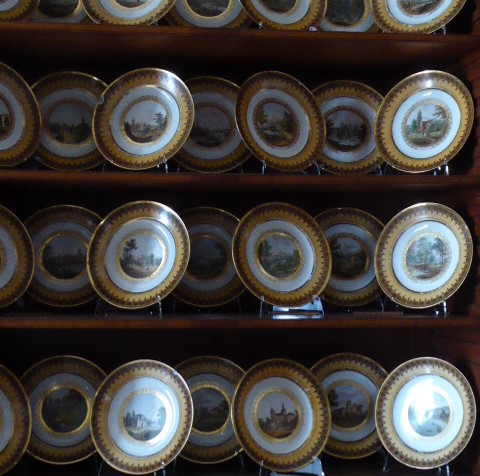 The Sevres dessert service, 'Service des vues diverses', was made between 1830-1840. This elaborate style originated with Louis XVI, Napoleon then using the Sevres factory and porcelain to convey political campaigns. The Bamburgh set lacks an overt message but is important as an early set depicting scenes from contemporary life when interest in landscape painting was increasing in more tranquil times. Pictured is Le Belvedere a Morfontaine, others include Jardin Anglaise d'Ermenonville, Une partie de Besancon. Sometimes the factory bought in oil paintings for expert ceramic painters to refer to for different views, coherence given through the border work. Guests could read the view in front of them before being served dessert. This set may have been presented to Queen Victoria as a diplomatic gift. It was bought by the 2nd Lord Armstrong from the 1904 Duke of Cambridge sale at Gloucester House.
#3. Derby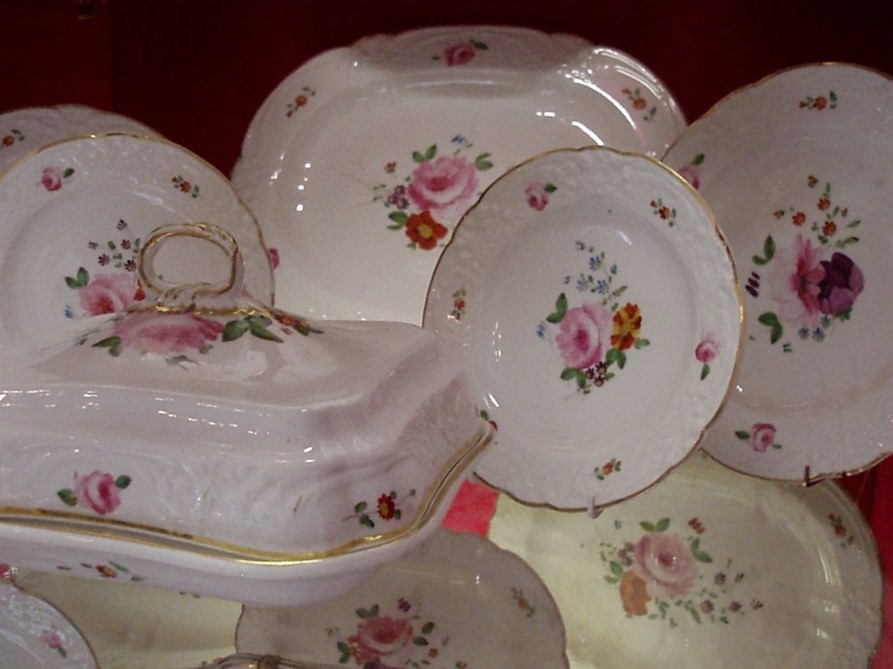 This elaborate, large set was used by the Armstrong family and friends but with a good balance of care means it has survived well. In 2014 a descendant of Leonard Lead visited the castle and identified him as the painter of this dinner service from the early 19th century. Many ceramic artists remain anonymous so this was an exciting moment. Leonard Lead worked prolifically at the factory for nearly 50 years, executing paintwork quickly and to order. Bright pinks and yellows balance with purples and the finely gilded edge.
#4. Minton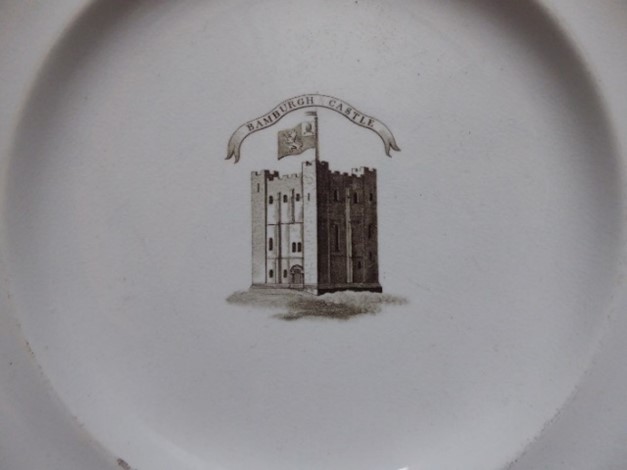 The Lord Crewe Trustees administered the running of the castle charity during the 19th century. They were also involved in local work including at Seahouses harbour with the growing herring fisheries and exports of corn and lime. The Minton earthenware was commissioned for their use while here and includes the printed Keep design. A large set, hard wearing and utilitarian, it would be used during their regular stays and to entertain tenants and local people.
#5. Clement Massier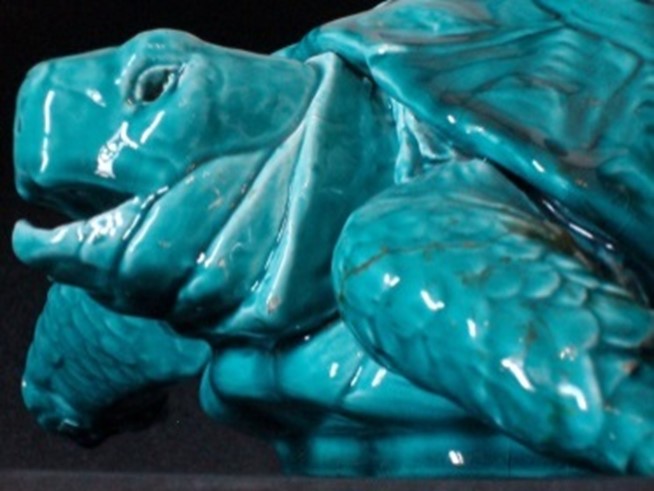 For fun, our favourite tortoise illustrates the Armstrong family collection as being hugely diverse, with pieces of interesting, creative, high quality manufacture. Made in Spain, the lustred wine cooler was also made by Massier and both were unusual to find in this country at the time, showing that Lord and Lady Armstrong were keen to search out eclectic ware.
More from Bamburgh Castle...
The Sword of William Watson
The etched blue and gilt blade of Sir William Henry Watson's sword dates to around 1810.  William attended the Royal Military College, Marlow and on 7th May 1812 was given a commission in the 1st Royal Dragoons by the Duke...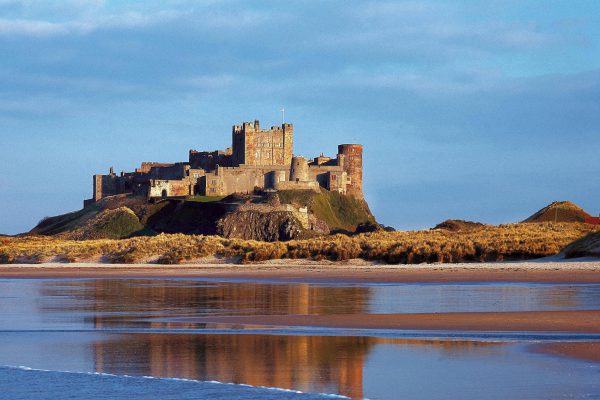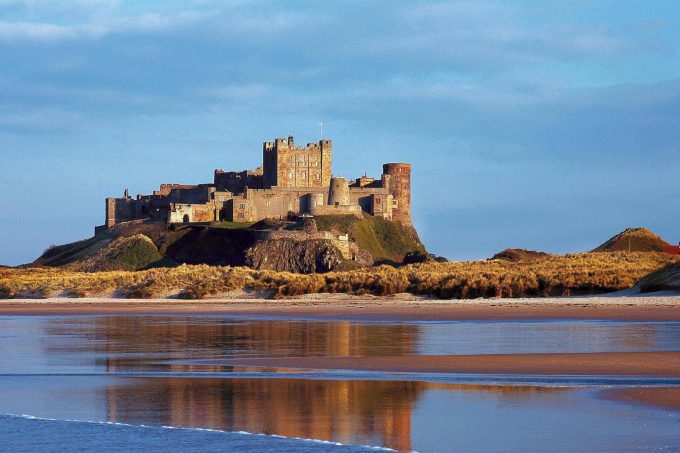 Free for members
Bamburgh, Northumberland, NE69 7DF