The Sword of William Watson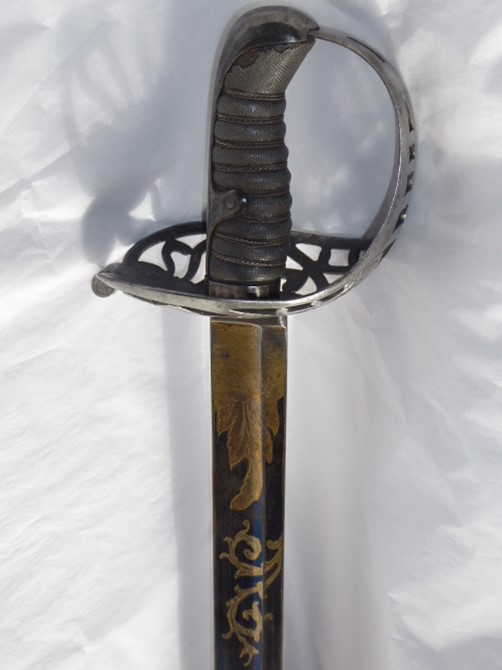 The etched blue and gilt blade of Sir William Henry Watson's sword dates to around 1810.  William attended the Royal Military College, Marlow and on 7th May 1812 was given a commission in the 1st Royal Dragoons by the Duke of York.  He served with them in Spain before moving to the 6th Dragoons in 1815 when he went to Belgium and France.  He was present at the Battle of Waterloo and at the campaign of the allied armies gaining control of Paris from Napoleon.
The decoration is acid etched and includes the royal cypher for King George III, the royal coat of arms, scrolling foliage and a mounted horseman.  Blueing was a chemical and heat treatment involving gold and mercury, the gold adhering to etched areas on the steel.  It was a dangerous process with makers inhaling mercury fumes.  It is a fashionable sword but not purely decorative, there are evident chips and scuffs on the blade and wear to the grip.  No makers mark is obvious.  Some were made in Birmingham, Oxford and London, with Solingen in Germany being the best known producer of sword blades with high rate of production.  The British Crown imposed taxes on the importation of blades to stimulate home production.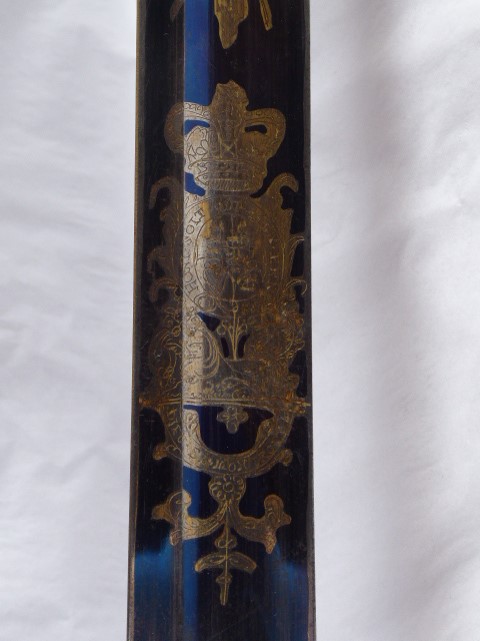 This sword would have been expensive to buy but the better quality was reflected in the reliability of the sword in battle situation.  The Napoleonic Wars required strong, sharp and resilient weapons which were made with skill and artistry.  More fluid military formations carried greater risk, robust personnel and fighting swords were needed.  The visual quality of the sword could be significant in identifying capable fighters.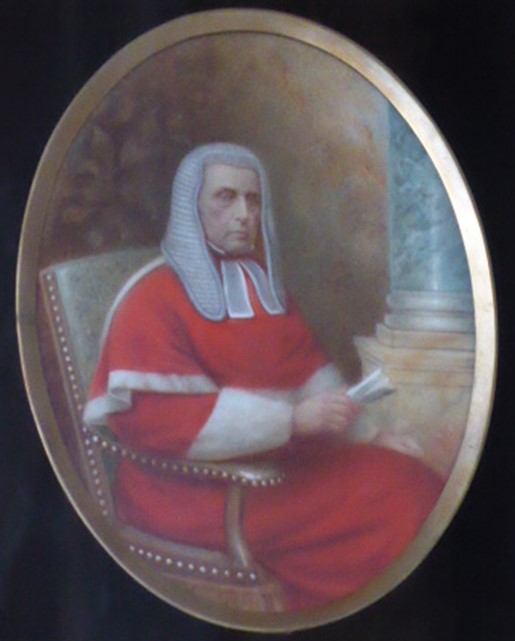 At the end of hostilities with France, William Watson retired on half pay.  Following his military career, in 1816 he became a student at Lincoln's Inn.    In 1826 William married Anne, sister of William the First Lord Armstrong.  He may have known the family through the corn trade.  From 1783 his uncle and grandfather supplied wheat for the navy through Waren Mill near Bamburgh, Anne's father was a corn merchant in Newcastle.
Involved in politics and legal activities, William Watson became Queens Counsel in 1843 and in 1856 Baron of the Exchequer and was knighted in this year.  He had the reputation of being honest and earnest.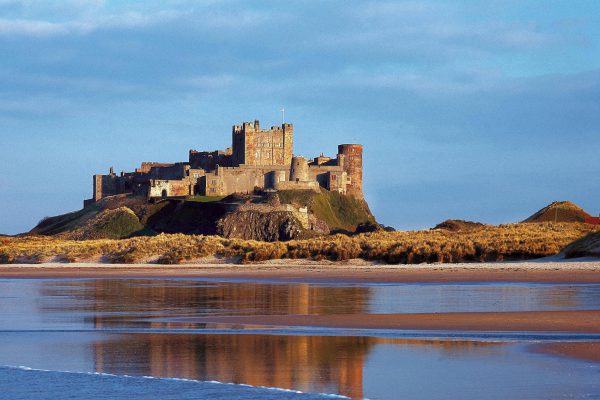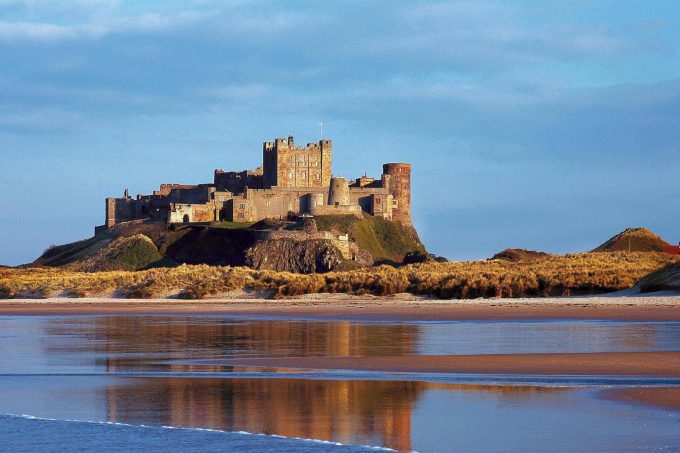 Free for members
Bamburgh, Northumberland, NE69 7DF