Mapperton in Dorset officially receives the 2020 Garden of the Year Award
Mapperton Gardens in Dorset were crowned the Garden of the Year Award winners 2020, and on Tuesday 18th May 2021 were officially awarded the prestigious prize by the Chair of Christie's UK, Orlando Rock.
As part of the official awards ceremony, Gardens Editor of Historic House magazine, Ursula Cholmeley, lead a discussion with Lady Sandwich and Steve Lanning, head gardener of Mapperton Gardens to answer the public's questions. You can now watch the awards ceremony, video and discussion below.
Lady Sandwich's acceptance speech
The awards ceremony and gardens discussion
View a gallery of Mapperton's award winning gardens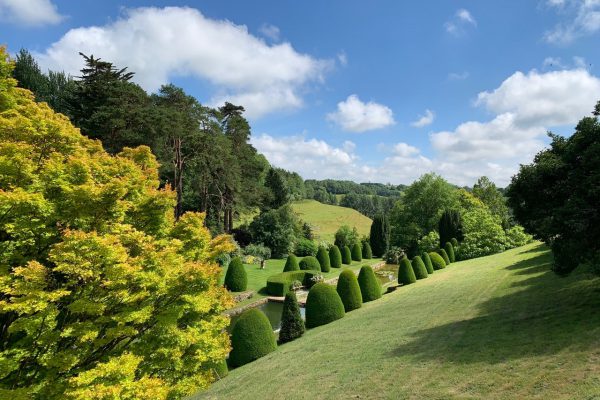 Mapperton Wins Garden of the Year 2020
Mapperton House, Dorset, home to the Earl and Countess of Sandwich and their family, is crowned 2020 Historic Houses Garden of the Year in a record-breaking public vote.
Become a Historic Houses member
Explore the nation's heritage from just £59 per year.
Hundreds of the most beautiful historic houses, castles, and gardens across Britain offer our members free entry.
Receive a quarterly magazine exploring the architecture, collections, and family histories of our grandest and oldest homes, and get an insight into what it takes to keep them standing today.
Enjoy monthly online lectures about the houses and their extraordinary history, presented by experts including house owners, curators and guest lecturers.