Combermere Abbey Tours Return For 2021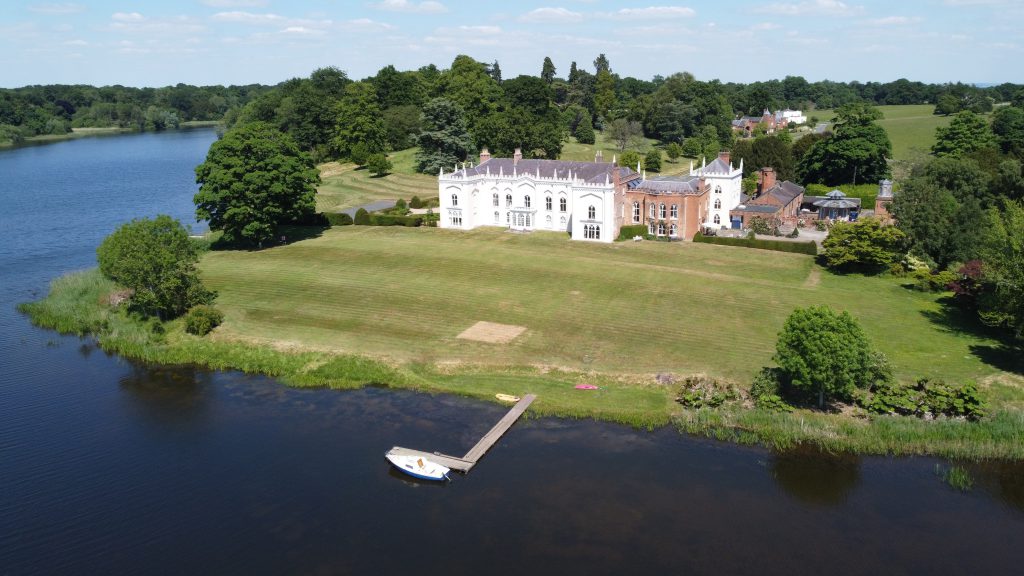 After a short break due to the pandemic, Combermere Abbey is pleased to announce the return of its popular house tours and is opening its doors to the public for guided tours, group tours and Invitation to View events this summer.
Guests are invited to explore a colourful history that dates back to 1133, the abbey is a much loved local gem located in the heart of the countryside on the Cheshire/Shropshire border. The tour covers the history of Combermere Abbey, from its early inception right through to the recent renovation to transform it into the cherished historic home that it is today.
Open to heritage lovers everywhere, general house tours will run on Tuesday, Wednesday and Thursday until August 19th. Tickets are priced at £10 per person, with under 16s invited to come along for free. In order to comply with government guidelines, tours initially limited to 6 persons, with online booking available on specific dates.
The abbey will also celebrate the return of group tours this month from June 21st. These last for around 3 hours and include refreshments in the panelled dining room. They can be booked for weekday mornings or afternoons. Group tours are limited up to  20 people and must be booked in advance by emailing or phoning the venue. Admissions for the private group tours are £15 per person.
Combermere Abbey is also announcing plans to bring back its special Invitation to View events. In partnership with Historic Houses, these tours are ideal for heritage buffs and include an afternoon tea with current abbey owner and custodian, Sarah Callander Beckett. Tickets are priced at £20 each and can be booked online.
Sarah Callander Beckett, owner of Combermere Abbey said: "The team and I are very excited to be reopening the house tours after two years! We know how much people love these, coming from near and far to discover the secrets of our historic home, so we are glad to be able to provide this experience once again. . There is so much to be discovered about Combermere Abbey, and our tours give a real insight into our exciting and colourful history."
Alongside tours for the public, the estate is also keen to engage with local schools and educational groups to develop outdoor visits which offer such valuable opportunities to develop life skills and experiences.
Combermere Abbey is currently welcoming guests in its 2 B&B rooms within the North Wing, as well as in the 10 self-catering, dog-friendly converted cottages on the estate, they will be open alongside tours for those travelling from further afield who wish to stay overnight and explore the region with its treasure trove of historic venues and gardens.
For updates, you can visit the Combermere Abbey tours page, social media channels or to find out more about the restoration of this historic home, there is a dedicated site you can visit which documents the history.
For alternative dates and for more information on tours, group tours and Invitation to View events, guests are advised to email estate@combermereabbey.co.uk.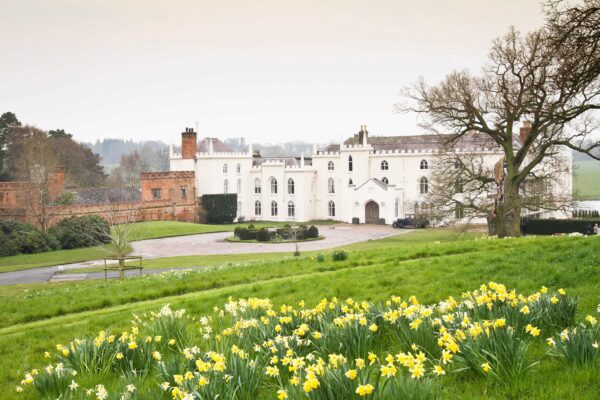 Combermere Abbey To Re-Open To Public For Woodland Walks
After its annual Bluebell Walk was postponed in 2020 due to the pandemic, local gem Combermere Abbey will reopen its grounds to the public in a way that's bigger and better than ever before. For the first time ever, the...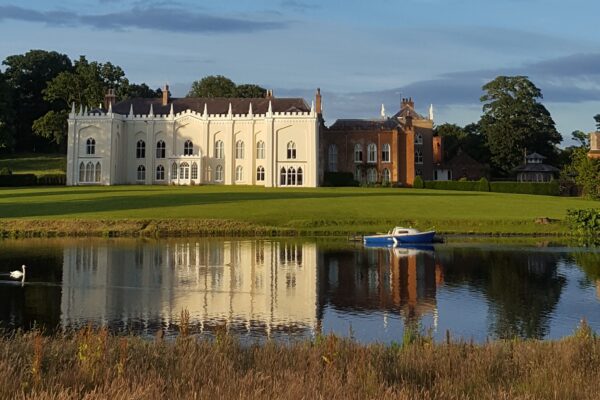 Combermere Abbey Celebrates its History with Heritage Film Grant
Historic house Combermere Abbey, located between Whitchurch and Nantwich, is celebrating the completion of a series of films on the abbey's history and restoration thanks to a financial boost from the Government, as part of the ongoing £1.57bn Culture Recovery...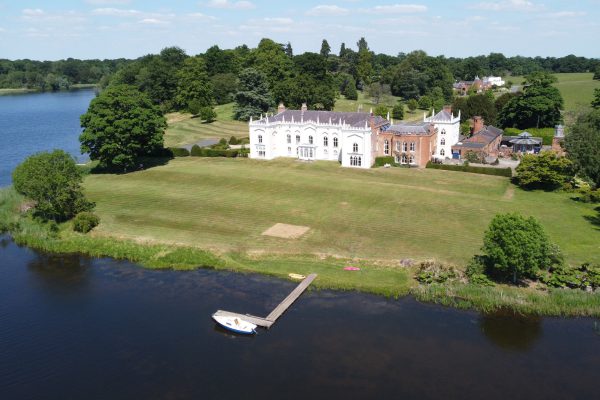 Combermere Abbey Wins Award
Combermere Abbey Estate, in Whitchurch, Shropshire is one of 11 places around the UK to be recognised in PetsPyjamas' 2020 Dog-Friendly Travel Awards, scooping the title of Charming Canine Cottages.
Become a Historic Houses member
Explore the nation's heritage from just £65 per year.
Hundreds of the most beautiful historic houses, castles, and gardens across Britain offer our members free entry.
Also: receive a quarterly magazine, enjoy monthly online lectures, get exclusive invitations to buy tickets for behind-the-scenes tours, and take up a range of special offers on holidays, books, and other products you might like.