Thirlestane Castle
Spectacular Borders house with magnificent interiors set in a meadow landscape.
Lauder, Berwickshire, TD2 6RU
Get Directions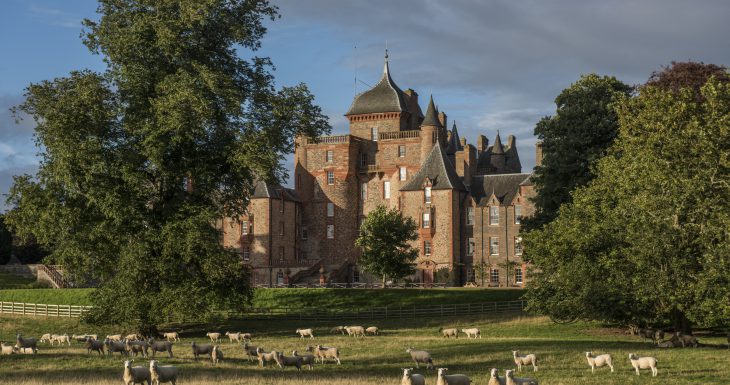 Accessibility
Guide dogs welcome
Wheelchair ramps/routes
Accessible toilets
Access statement available
Accessible parking
Throughout its long history dating back over 400 years, Thirlestane Castle has belonged to the Maitland family.
Through military service and their contribution to law and the arts, the Maitlands gained increasing influence and power.
In 1586 John Maitland became Lord Chancellor of Scotland to King James VI, his elder brother had been Secretary to Mary Queen of Scots. John Maitland's son, also John Maitland, was created 1st Earl of Lauderdale. His son, another John Maitland, the 2nd Earl of Lauderdale, was one of the most important and controversial Scottish figures of the late 17th century.
As a leading royalist, he was a confidant of King Charles II and spent nine years in the Tower of London under sentence of death. After the Restoration, he was appointed Secretary of State for Scotland. As such, he was virtually the uncrowned King of Scotland.
The 14th Earl, Frederick Maitland, was a keen amateur photographer and won medals for his work in the early 20th century. Some of the extensive collection of his photographs is on display at the castle. Visitors can also view a large collection of historic and vintage toys within the castle's nurseries.
Many of these have been kindly loaned by the Pollock Toy Museum in London and include Edwardian, Victorian and even Georgian items.
Accessibility
Guide dogs welcome
Wheelchair ramps/routes
Accessible toilets
Access statement available
Accessible parking