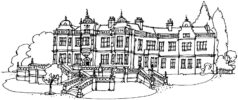 Stokesay Court
Onibury, Craven Arms, Shropshire, SY7 9BD
Set in the rolling South Shropshire countryside, a late Victorian mansion and family home famous for being the location in the motion picture 'Atonement'.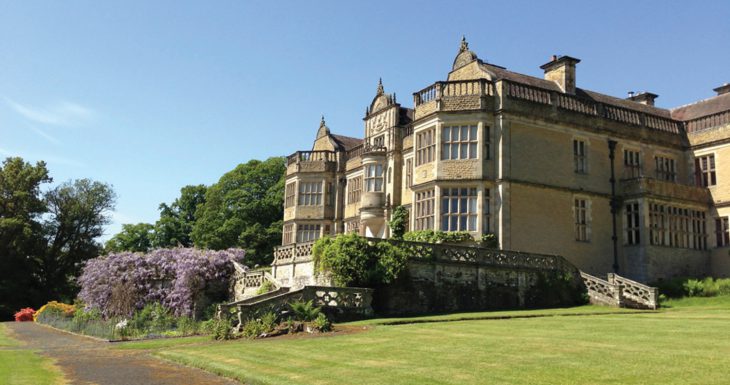 Key Information
Getting Here
Accessibility
Stokesay Court is a remarkable late-Victorian survival set within extensive grounds in the rolling South Shropshire countryside, with panoramic views across to Ludlow and the Clee Hills.
It was built for a wealthy Victorian manufacturer, entrepreneur and philanthropist, who had made his fortune in the glove-making business in partnership with the Dent brothers. Designed by Thomas Harris, the house was at the cutting edge of technology when it was completed in 1892, only six months before owner John Derby Allcroft's death. Equipped with a large boiler and under-floor heating, the house was one of the first private homes in England to have integral electric light, powered by large lead batteries. Much of the early technology has been preserved, nowadays mostly for display.
The landscaped gardens and grounds contain a fountain, grotto, woodland walks and a series of pools connected by cascades, rills and steps.
Tours that are scheduled will be listed below. If none are scheduled yet, please check back later, or find other tours you might enjoy on our tours listing page here.
Meet the owners of two Shropshire gems
Enjoy an afternoon visit to the magnificent gardens at Broadward Hall, followed by an early evening house tour at nearby Stokesay Court, both hosted by the owners. Joint tour £40 including afternoon tea at Broadward Hall and drinks and canapés at Stokesay Court. Click on the tour dates below for more information and to book.
Please check the website for further information, admission times and details about special events.
Visit the house's website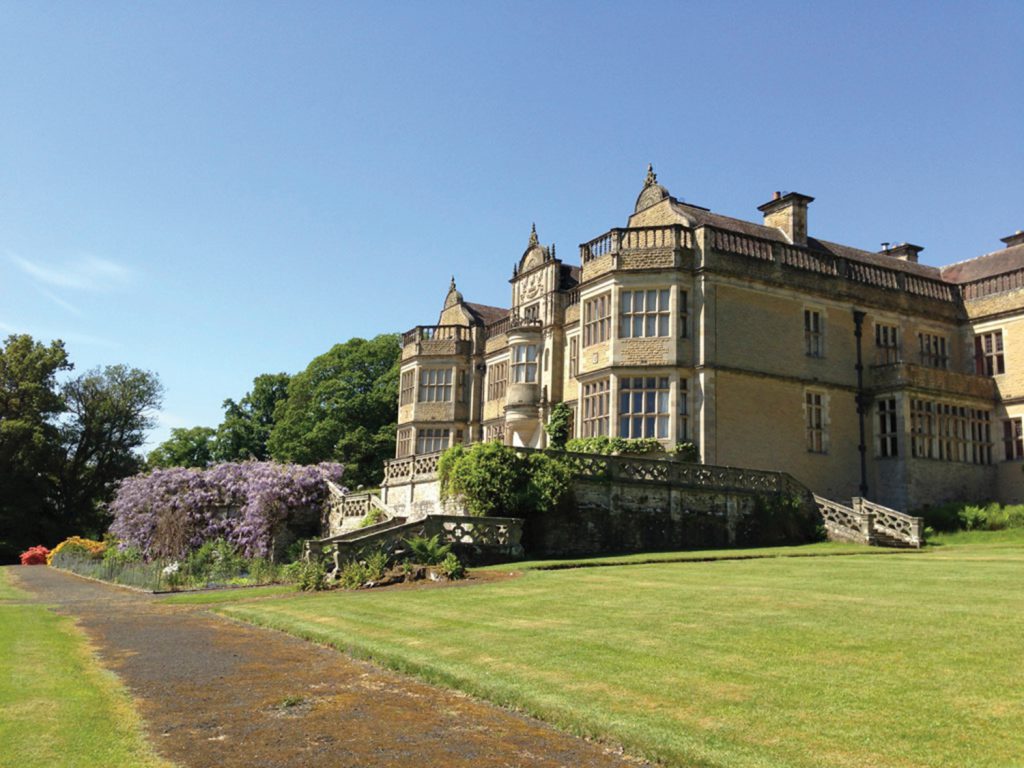 TOUR DURATION
2½ hours
TOUR PRICE
£18.50 per person
REFRESHMENTS
Tea, scones, cakes and biscuits. Lunch available for groups.
ACCESS NOTES
Wheelchair access ground floor only. Limited access in grounds. Full disabled toilet facility, accessible from outside.
RESTRICTIONS
No photography in the house. Absolutely no stilettos! Dogs on leads welcome in garden.
VISITORS' VIEWS
"This place is stunning, and if you love Atonement as much as I do it will feel eerily familiar…."
"It is so generous of you to open your home and to give a window into the lives of those who built and lived at Stokesay over the last 130 years. I particularly enjoyed seeing your own art collection – the Nappers were favourites for me, as well as the beautiful Shropshire landscape watercolour on the balcony. What fun you must have had during the filming! We loved being able to scramble over the garden. Thank you."