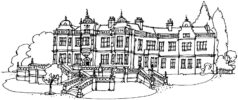 Stokesay Court
Set in the rolling South Shropshire countryside, a late Victorian mansion and family home famous for being the location in the motion picture 'Atonement'.
Onibury, Craven Arms, Shropshire, SY7 9BD
Get Directions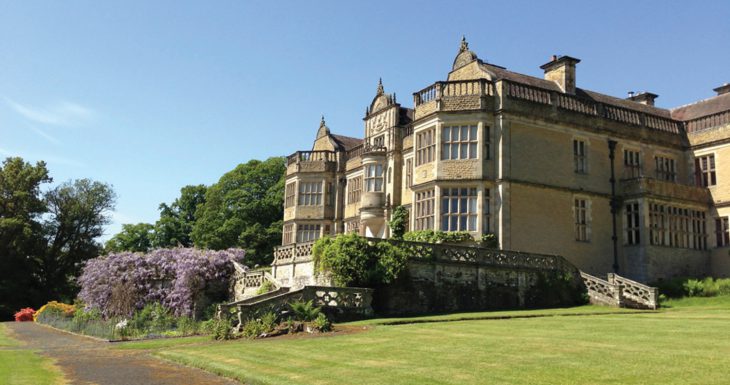 Accessibility
Wheelchair ramps/routes
Accessible toilets
Accessible parking
Guide dogs welcome
John Derby-Allcroft was a partner in Dent-Allcroft, glove manufacturers in Worcester. He bought the Stokesay Castle Estate in 1867 and added land to it over 21 years, finally purchasing the Aldon Estate where he built his dream house and home for his growing family.
Building work began in 1889 and John Derby-Allcroft's family moved in six months before he died in 1893. The architect was Thomas Harris. In 1900 the house passed to his eldest son, Herbert, who married Margaret Russell, daughter of Sir William Russell of Charlton Park, Gloucestershire. They had two children, Russell and Jewell. When Herbert died in 1911 Margaret took on the running of the house until her death in 1946.
Stokesay Court became a soldiers' convalescent home on 19th April 1915, with 10 beds, rising to 30. Each man had his own room. Hospital trains from Southampton brought the wounded and sick soldiers to Berrington War Hospital at Atcham for assessment before transferring to a convalescent hospital. Mrs Allcroft was the Commandant of the hospital.
The average stay was around six weeks. If well enough, soldiers were expected to help with chores.  For recreation there were concerts, boating trips, and sports. Stokesay Court remarkable hospital archive, contains around 300 letters from soldiers and their wives, as well as official hospital documents such as accounts and food returns.
Accessibility
Wheelchair ramps/routes
Accessible toilets
Accessible parking
Guide dogs welcome