Skaill House
One of Scotland's most northerly country houses with a 400-year-old house and collection.
Breckness Estate, Sandwick, Orkney, KW16 3LR
Get Directions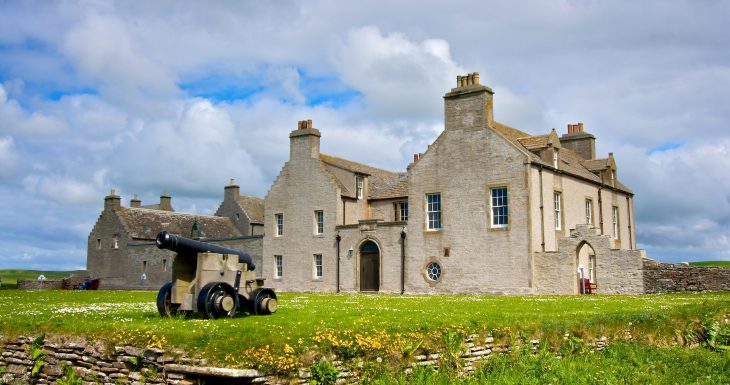 Free for members
Facilities
Accessible loos

Free parking

Pet friendly

Picnic area

Shop
Accessibility
Large font signs and leaflets
Accessible toilets
Guide dogs welcome
Skaill House is the finest 17th-century mansion in Orkney. Home of William Graham Watt, 7th Laird of Breckness, who unearthed the World famous neolithic village of Skara Brae in 1850.
Covering thousands of years of history, Skaill House is renowned for its contribution to Orkney's diverse and exciting past.
The house was originally built in 1620 by Bishop George Graham (Bishop of Orkney 1615-1638), and has been added to by successive generations over the centuries. In its 400 year evolution, all 12 Lairds have been related, contributing to the history and collections in the house.
Today, after careful restoration work, the house is open to the public and entry is included in a joint ticket with Skara Brae, which is just a 200m walk away. There are many rooms to explore and stories to uncover.
Visitors can experience a family home as it was in the 1950s, and discover the items collected by the family since the 17th century. Neolithic and Iron Age finds, Captain Cooks's dinner service, the Bishop's bed, and Stanley Cursiter paintings are a few of the many fascinating items on exhibition here.
Children are very welcome here at Skaill House, and can join in our much loved Viking hunt as they explore the rooms of the house. The house abounds with ghost stories to capture their imagination during their visit.
2022
1 April to 30 September: daily, 9.30am to 5.30pm (last entry 5.15pm).
October: daily, 10am to 4pm (last entry 3.45pm).
Please note: The information on the Historic Houses website is advisory, but please always check the website of the house or garden you intend to visit before travelling.
Entry to Skaill House is included in the ticket to Scara Brae. Tickets must be purchased at the Skara Brae Visitor Centre to gain access to Skaill House.
Adult: £9.00
Child £4.50
Concession £6.00
We are committed to engaging and inspiring students of all ages, and operate a free education visits scheme for schools and colleges.
An educational visit to Skaill House will help students learn about a range of topics, enable learners to engage with both local heritage and social history, and inspire creativity and encourage discovery through learning outside the classroom.
We offer a range of educational resources for teachers to use when planning a visit to Skaill House or a lesson in history.
For helpful documents to lead your visit and teach your students about a number of topics, contact us on info@skaillhouse.co.uk.
Accessibility
Large font signs and leaflets
Accessible toilets
Guide dogs welcome
The name 'Skaill' is the Old Norse word for hall and most of the farmsteads north and south of the Bay of Skaill have Norse names, suggesting that the area has been continuously farmed for at least a thousand years.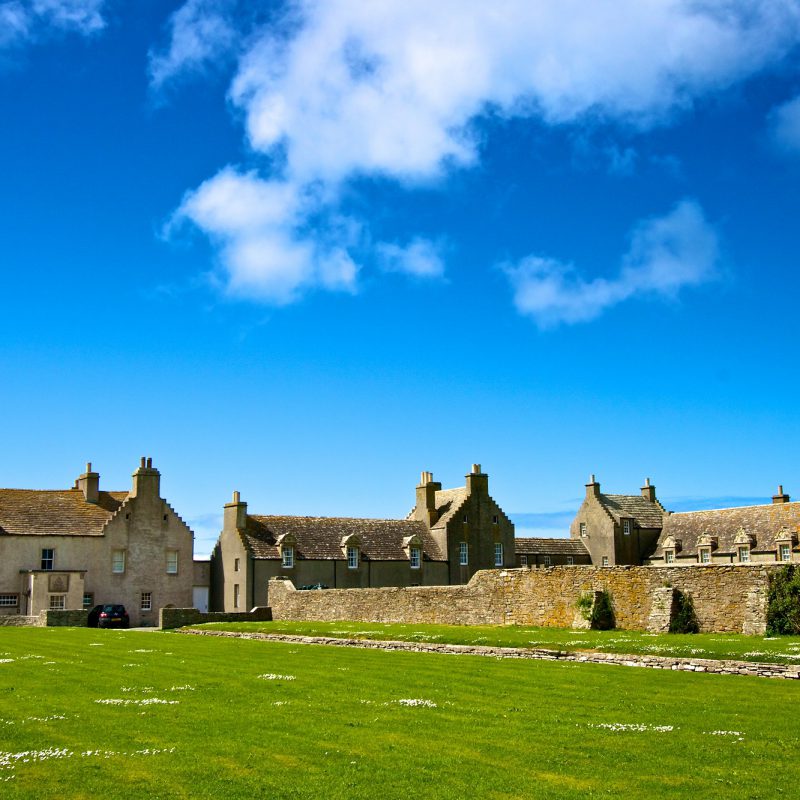 Become a Historic Houses member
Explore the nation's heritage from just £59 per year.
Hundreds of the most beautiful historic houses, castles, and gardens across Britain offer our members free entry.
Receive a quarterly magazine exploring the architecture, collections, and family histories of our grandest and oldest homes, and get an insight into what it takes to keep them standing today.
Enjoy monthly online lectures about the houses and their extraordinary history, presented by experts including house owners, curators and guest lecturers.