Plasglasgwm
A rare example of an intact 16th-century farm holding set in a lush Welsh landscape.
Penmachno, Betws y Coed, North Wales, LL24 0PU
Get Directions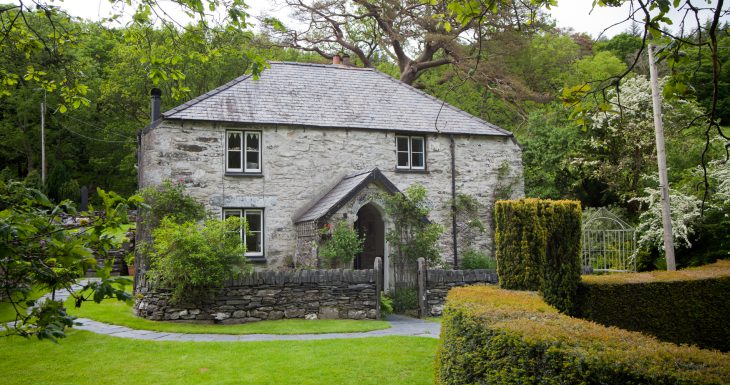 Built circa 1573 as an estate farm by Dr John Gwynn, of the Wynne family of Gwydir, descendants of Owain Gwynedd, last king of North Wales.
Restored by the present owners over the last twenty years Plasglasgwm, together with its outbuildings and land is an unspoilt example of a 16th-century farm holding. The house features large oak lintel beams to the inglenook fireplaces, including the original brick-lined bread oven. There are also surviving slate floors in parts of the house, oak floorboards, oak beams and ceiling timbers, and evidence of original door and window features.
Once the farm changed ownership from the Wynne family, allegedly as a result of a gambling debt, Plasglasgwm had a number of owners over the centuries, most recently Lord Mostyn, Lord Penrhyn and The National Trust, all of whom continued to tenant the farm until the 1960s, after which the house was unoccupied.
The last tenants left in the 1960s, with the house then empty for several decades. Plasglasgwm came into private ownership in 1991, since when the present owners have undertaken an extensive renovation of the house, outbuildings & grounds.
Plasglasgwm is now back to its original form for the first time since 1951. It is now possible to come and visit or stay at Plasglasgwm – the long sheep barn has been converted to provide self-catering holiday accommodation, with work currrently underway converting more of the outbuildings to accommodation, including glamping-style bedrooms in the original 19th century pig sties.
In 2016, Siop Coffi opened its doors for teas, coffees and light snacks – our own coffee shop for residents & visitors alike, in the long barn once home to cows, goats and the farm tractor.
Please note: The information on the Historic Houses website is advisory, but please always check the website of the house or garden you intend to visit before travelling.
View website
Plasglasgwm is open by appointment.
Please contact Tamsyn Gallimore:
This house is not part of the Free for Members scheme, but is one of many houses on our website that we support to promote their tours, weddings, filming and other commercial offerings. To see all the places you can visit as a Historic Houses member, please visit our 'Free for Members' listings page here. Or to find out more about how the membership scheme works and how it supports our work to protect independent heritage, visit our page here.
Plasglasgwm is open to groups by appointment.
Refreshments can be provided.
Please contact Tamsyn Gallimore:
When we moved into the house, there was no running water, no electricity, no heating or lighting......and a baby on the way! From installing the first toilet to cutting the box hedging, everything you see at Plasglasgwm has been and continues to be done by us!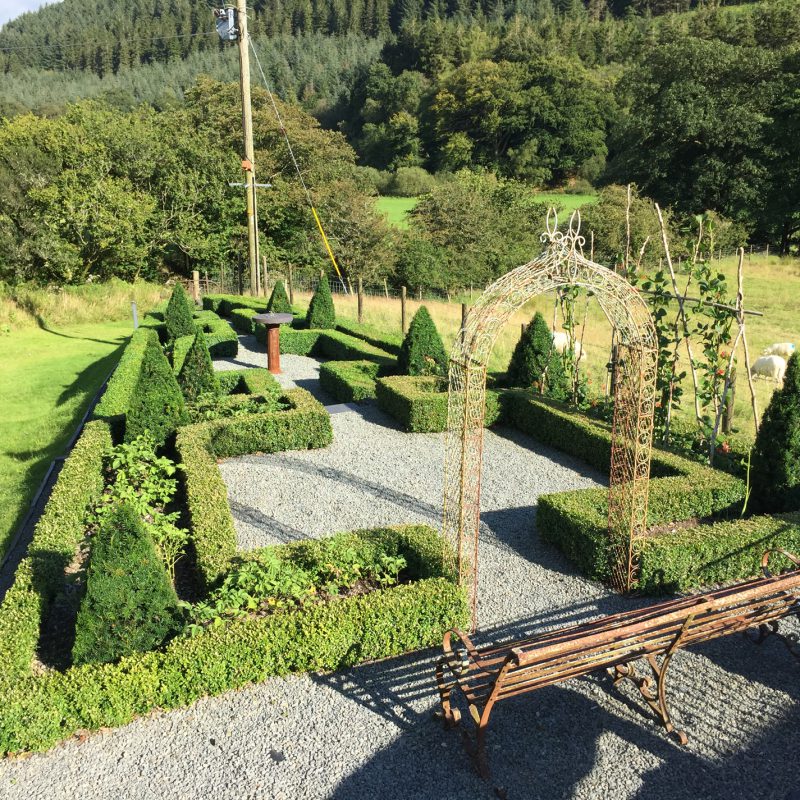 Become a Historic Houses member
Explore the nation's heritage from just £65 per year.
Hundreds of the most beautiful historic houses, castles, and gardens across Britain offer our members free entry.
Also: receive a quarterly magazine, enjoy monthly online lectures, get exclusive invitations to buy tickets for behind-the-scenes tours, and take up a range of special offers on holidays, books, and other products you might like.