Pitchford Hall
Timber framed mansion saved from dereliction and now the focus of a major restoration effort.
Shrewsbury, Shropshire, SY5 7DN
Get Directions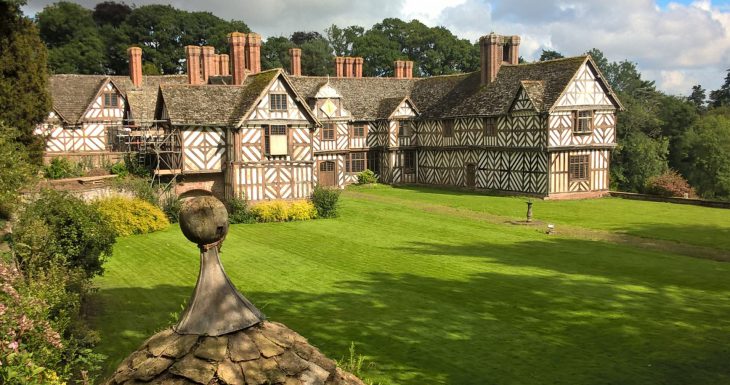 The thousand acre Pitchford Estate is a dairy, sheep and arable farm with extensive woodland located six miles south of Shrewsbury in one of England's most rural counties, Shropshire.
Boasting architectural oddities, wandering cigar-smoking ghosts and the weight of centuries, there's plenty to discover on the Pitchford Estate.
Open for private tours, weddings and accommodation only. No general public freeflow access.
This house is not part of the Free for Members scheme, but is one of many houses on our website that we support to promote their tours, weddings, filming and other commercial offerings. To see all the places you can visit as a Historic Houses member, please visit our 'Free for Members' listings page here. Or to find out more about how the membership scheme works and how it supports our work to protect independent heritage, visit our page here.
Become a Historic Houses member
Explore the nation's heritage from just £59 per year.
Hundreds of the most beautiful historic houses, castles, and gardens across Britain offer our members free entry.
Receive a quarterly magazine exploring the architecture, collections, and family histories of our grandest and oldest homes, and get an insight into what it takes to keep them standing today.
Enjoy monthly online lectures about the houses and their extraordinary history, presented by experts including house owners, curators and guest lecturers.